Sustain welcomes the commitments announced today by Government which include £170m Covid winter grant scheme, and in 2021 an expansion of the Holiday Activities and Food programme, and increase in value of Healthy Start vouchers.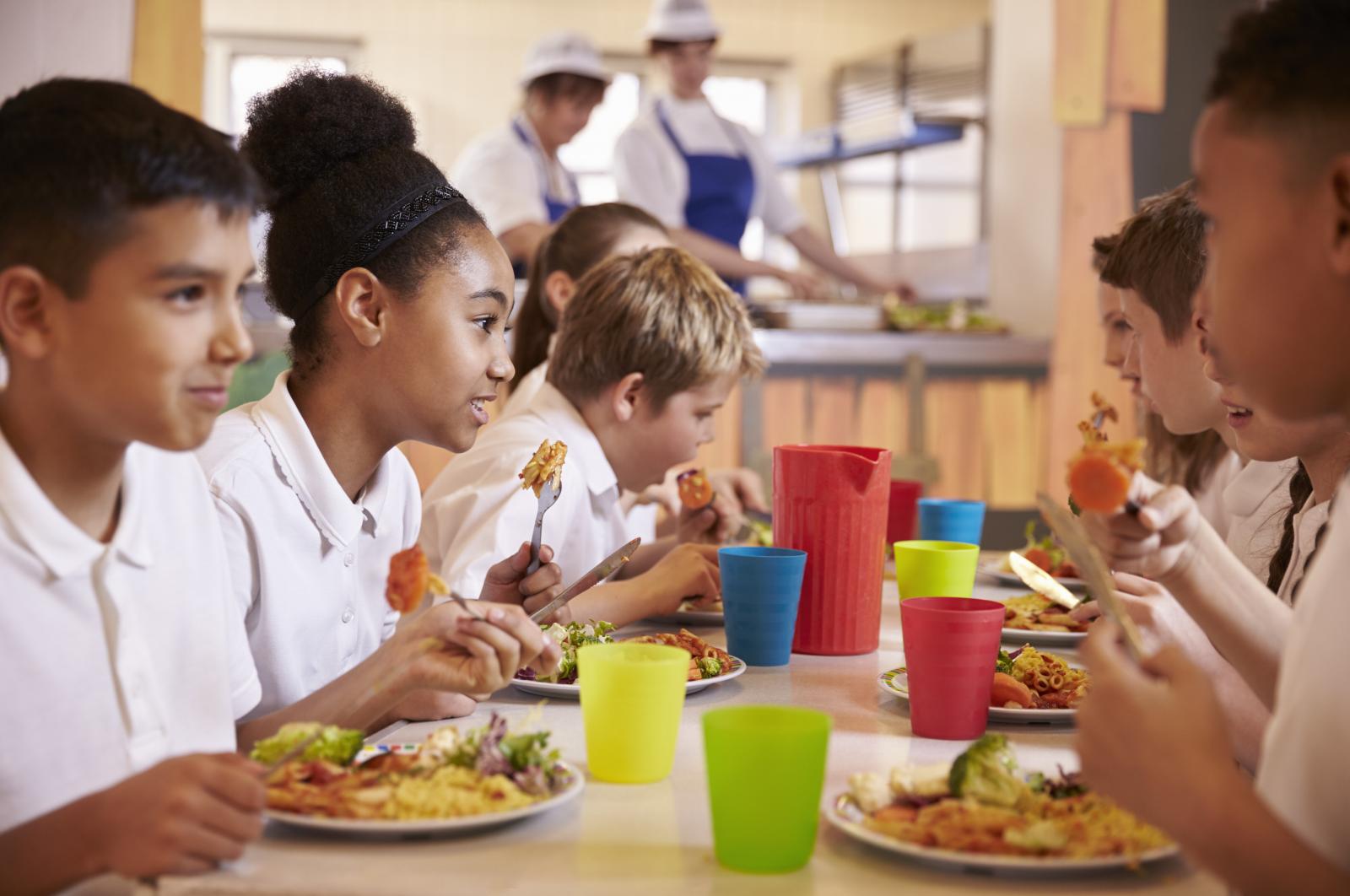 Credit: Shutterstock
The Government has bowed to pressure to act in response to growing child food poverty with a new support package including:
a £170 million Covid Winter Grant Scheme to support children, families and vulnerable people, 80% of which is ringfenced to support food and bills. This will be distributed to local authorities, enabling them to continue to provide welfare assistance grants but with a clear mandate to also partner with schools and local communities to provide children's food packages & activities during the Christmas and February half term holidays. An additional £16 million will also be distributed to food aid networks to bolster their support for Christmas.
the Holiday Activities and Food Programme will be expanded across the whole of England during 2021, including Easter, Summer and Christmas holidays. In 2020 this only reached about 50,000 children in 17 local authorities, but increasing this funding from £9 million to £220 million will allow every local authority in England to design a local programme working with schools, caterers, local charities and businesses.
the value of Healthy Start vouchers will increase from £3.10 to £4.25 from April 2021, bringing them in line with value in Scotland. Around 500,000 families are currently eligible for these vouchers, and so far the Government has not agreed to extend eligibility for the vouchers to more families on Universal Credit.
Responding to the announcement, Ben Reynolds, Deputy Chief Executive of Sustain, says:
"This announcement is welcome, and will provide a real boost to struggling families, not just those hit by lockdown, but the many who were struggling before. The support in holidays and the increased value of healthy start vouchers will help ensure more poor children are fed, and are fed healthily.

This is a useful step, and we hope that the Government will build on these measures to sew up the other holes in the safety net for children's health by extending free school meals to all children in poverty, expand the school fruit and veg scheme, and ensure that more of this food comes from sustainable British farming, which could be paid for in part by an extension to the soft drinks levy."
The measures include proposals contained in the National Food Strategy which have also been the focus of a campaign to end #childfoodpoverty led by footballer Marcus Rashford with a petition signed by over 1.1 million people as well as Bite Back 2030 youth ambassador Christina who mobilised an additional 430,000 signatures via her change.org petition. Meanwhile, 750 people have used Sustain's current e-action to write to their own MPs to ask them for support. Following the Government's decision not to extend additional support over the October half term, thousands of local charities, community groups, schools and businesses mobilised support in an overwhelming show of solidarity and compassion for families experiencing hardship. Following the vote, over 30 organisations including the Children's Food Campaign appealed once again to the Government to rethink the plans for Christmas holiday food support for 2021 and beyond. We had advocated a solution working closely with local authorities, and are pleased to see this reflected in the Government's response.
Read more responses from Sustain's partner organisations:
Good, but must go further
Whilst the measures announced this week reflect two of the three recommendations contained in the National Food Strategy, the school and food poverty campaign networks remain concerned that too many children are still denied support as their families fall outside narrow eligibility rules. Officially, 1.4 milion children are currently eligible for free school meals, but this is based on a census taken in January 2020 before the Covid-19 pandemic and lockdown started. The Food Foundation estimates that up to 900,000 more children have newly registered for free school meals since the start of the pandemic, whilst the End Child Poverty Campaign estimates that around 30% of children in the UK live in poverty - equivalent to around 9 children in every classroom of 30.
Meanwhile, Sustain and the Children's Food Campaign believe that income from the Soft Drinks Industry Levy (SDIL) could be better directed towards children's healthy food initiatives. Despite the levy raising around £336 million in revenue in 2019/20, this year the Department for Education has only allocated £11 million of this income to healthy food-related interventions - in support of the National School Breakfast Programme. With the latest National Child Measurement Programme indicating rising child obesity rates, the role that schools can play in driving healthy food and nutrition has never been more important. In the Children's Food Campaign submission to the 2020 Treasury spending review, we are calling on the Chancellor once again to commit to ensuring the SDIL income provides a dividend for children's healthy food, and on the Department for Education to establish a significant new multi-year funding stream in support of Healthy Food Innovation at a local level - from training and education programmes to new spaces for growing, cooking and dining.
Sustain is now calling on all members of the public to write to their MP to make sure the Soft Drinks Industry Levy money provides a dividend for children's healthy food and school food innovation.
Support our campaign
Your donation will help us champion children's rights, parent power and government action to improve the food environment children grow up in.