Schools are missing out on much needed funding to improve children's access to healthy food. There's just days left to the Government's Spending Review, where with your support they could commit income from the sugary drinks tax to improve children's health. Act now and contact your MP.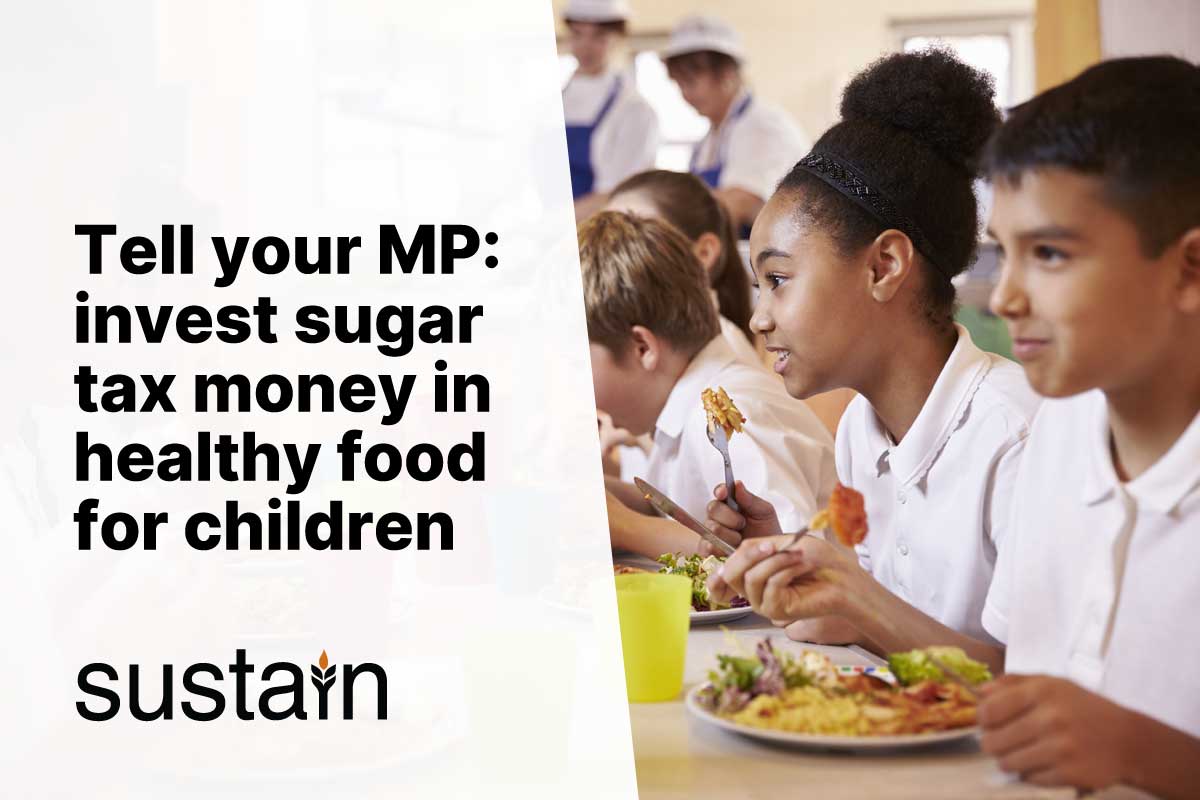 Image credit Monkey Business Images and Sustain
Join us in calling on your MP to put pressure on the Department for Education and the Treasury to invest current and future Soft Drinks Industry Levy income spend in children's health via a new healthy food innovation fund for our schools.
Schools are at the heart of the fight to end child food poverty and need this fund to continue supporting their students. For many children, school is their only chance of a hot, nutritious meal.
When the Government introduced the Soft Drinks Industry Levy in 2018, they promised to invest the money it raised in children's health & food programmes. In 2019/20 alone, it raised £336 million, but half of it remains unaccounted for. This is unacceptable. With the Covid-19 pandemic pushing even more families into food insecurity, and schools in urgent need of more funding, the Government must ensure it's doing everything it can to give all kids the best start in life.
This action is now closed.
Sustain now awaits Government commitments around investing in children's health via the Comprehensive Spending Review. To receive further updates on our work on securing Soft Drinks Industry Levy revenue toward improving children's health and good food access, please sign up to the Children's Food Campaign newsletter.
Share
Get updates
Children's Food Campaign: Better food and food teaching for children in schools, and protection of children from junk food marketing are the aims of Sustain's high-profile Children's Food Campaign. We also want clear food labelling that can be understood by everyone, including children.
Support our campaign
Your donation will help us champion children's rights, parent power and government action to improve the food environment children grow up in.