Over 30 civil society organisations, including Sustain and the Children's Food Campaign, have renewed calls to Government to ensure no child goes hungry over Christmas and early 2021.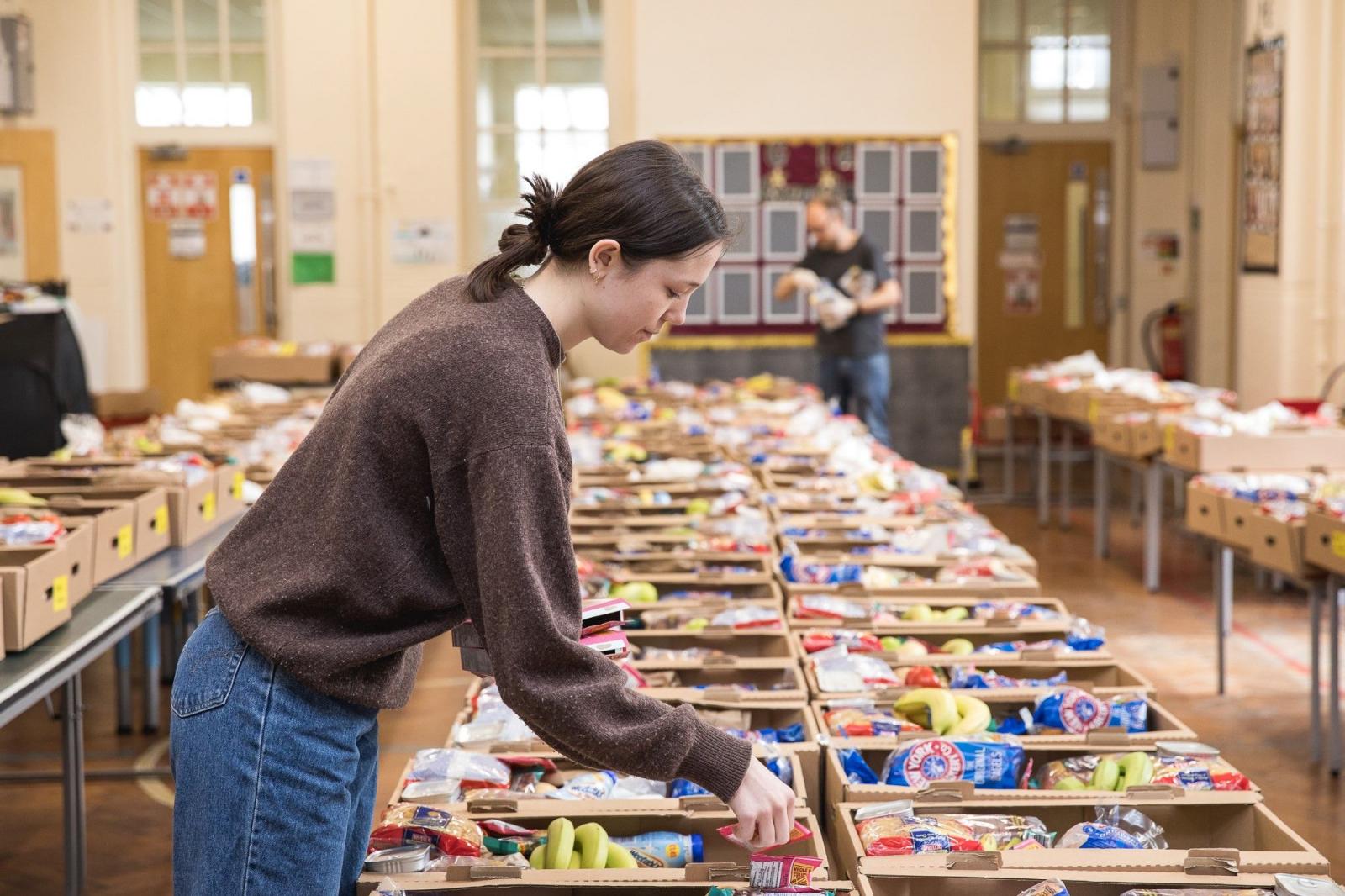 Credit: Chefs in Schools continued to provide food hampers during October half term.
A coalition of over 30 children's organisations, food charities, health and education bodies has marked the start of the second national Covid-19 lockdown in England by calling on the Government once again to put in place a more co-ordinated approach to ensuring no child goes hungry this Christmas.
Signatories to the open letter published exclusively by the Huffington Post on 5 November include the Food Foundation, School Food Matters, Save the Children, the Women's Institute, Fare Share UK, the Local Government Association and youth charity Bite Back 2030 alongside Sustain and the Children's Food Campaign.
In the letter to Secretary of State for Education Gavin Williamson MP and the Minister for Children and Families Vicky Ford MP, the organisations say that 18% of 8-17 year olds (1.4 million children) reported experiences of food insecurity during the school holidays, and 11% (850,000 children) reported that either they or their family had visited a food bank, according to the Food Foundation's recent Childwise research.
"End the child hunger postcode lottery" say organisations
Families are now facing a new national lockdown period followed by the grim reality of a two-week Christmas break without access to free school meals and the indignity of having to rely on food banks or face a postcode lottery, dependent on whether community initiatives are available to help feed their children.
Following the Government rejection of a motion in Parliament to put in place financial support over October half term, the letter applauds the "overwhelming show of support from local authorities, community groups, restaurants, schools and parents who stepped in to fill the gap left, to ensure that no children went hungry during half term."
Whilst saluting the community response over autumn half term the organisations warn against relying on this again, and argue that there is a better way to support families. They advocate a coordinated approach centred around child welfare, with funding disseminated via local authorities working in partnership with schools, academy trusts and local businesses, catering companies or community organisations. The organisations want to see immediate funding made available not just for Christmas but through until Easter 2021, whilst also calling on the current Spending Review to address child food poverty for the forthcoming financial year.
Read the full open letter to Government
Share
Get updates
Children's Food Campaign: Better food and food teaching for children in schools, and protection of children from junk food marketing are the aims of Sustain's high-profile Children's Food Campaign. We also want clear food labelling that can be understood by everyone, including children.
Support our campaign
Your donation will help us champion children's rights, parent power and government action to improve the food environment children grow up in.