Government ministers launched the Trade Bill within hours of the consultation closing - meaning that tens of thousands of responses were not considered. The bill affects a wide range of issues from food safety to GM crops to the NHS.
More than 60,000 people responded to the Trade White Paper consultation calling for steps to make trade policy more democratic after Brexit. The consultation closed on Monday 6th November. The next day International Trade Secretary Liam Fox launched the Trade Bill.
This short turn around is deeply concerning to Sustain's Farming and Campaign Co-ordinator, Vicki Hird:
"As the Trade White Paper consultation only closed this week it is baffling to see how the government can be publishing its new Trade Bill. They must be ignoring the public and industry responses to the consultation. This is a severe blow to democracy and risks inadequate attention being given to the very real risks from a poorly designed trade policy. From a food and farming perspective we risk significant harm to jobs and livelihoods in our rural, farming and food industries by opening up UK markets to food produced to lower animal welfare, food safety or environmental standards."
Labour also questioned why the bill was being published on the day Parliament rises for a week-long recess, suggesting ministers wanted to "minimise scrutiny".
Many members of Sustain, including the Fairtrade Foundation are fearful of trade deals being done in the dark. Tim Aldred, Head of Policy, at Fairtrade is disappointed with the content of the Bill;
"The Trade Bill looks like a missed opportunity for the government to place poverty reduction at the heart of future trade deals, and to ensure open and democratic scrutiny of future trade negotiations.

We have called for Parliament to be at heart of future negotiations with a clear mandate and robust powers of scrutiny, so that the concerns of Fairtrade farmers and workers and others in developing countries can be raised. The proposal to agree trade deals through executive powers and statutory instruments will mean that democratic accountability on trade is reduced. MPs will have fewer powers of scrutiny than members of the European Parliament do at present.

For public trust to be built in trade as we leave the European Union, standards of parliamentary accountability on trade should go up, not down."
One of the issues at the centre of the Trade Bill is whether the UK should import food from the US including
chlorine washed chicken
. Kath Dalmeny, Chief Executive of Sustain, fears trade deals being made without proper checks on food safety:
"People rightly expect their food to meet high standards of safety, quality and provenance. The point is that we don't want shoddy trade deals to result in British supermarket ready meals, hospital meals or school dinners filled with meat that has had to be dipped in disinfectant to make it safe for human consumption. Nor do we want questionable meat and egg standards to become the norm, decided by trade negotiators rather than food safety specialists. We want to see high standards across the livestock and meat processing chain, rigorously policed, guaranteed safe and clearly labelled."
Tim Aldred from the Fairtrade Foundation is worried about how the bill will affect farmers across the world:
"It is concerning to see no commitment to developing countries in the Trade Bill. We understand that the forthcoming Customs Bill will make provision for developing countries to receive preferential access to UK markets. However, such welcome provisions are at risk of being undermined by deals with countries like the US, Australia and emerging economies which will be governed by the Trade Bill.

Trade deals with large economies can have big impacts – positive or negative - on developing countries, by disrupting trade or changing regulations. Without a clear requirement in the Trade Bill to prioritise positive outcomes for developing countries, in line with the UK's commitment to the Sustainable Development Goals, developing countries could all too easily end up with a raw deal."
More than 100 MPs from all opposition parties, as well as the DUP, have signed an Early Day Motion calling for a range of measures to subject trade deals post-Brexit to proper parliamentary scrutiny.
Sustain annual conference - 8 December

Book now
Published 8 Nov 2017
Good Food Trade Campaign: Campaigning for good trade that benefits people and the planet at home and overseas.
Event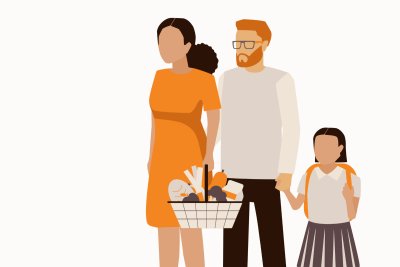 Sustain annual conference - 8 December
Support our charity
Donate to enhance the health and welfare of people, animals and the planet.