The Loaf Mark scheme simplified
We've made application and renewal quicker and easier!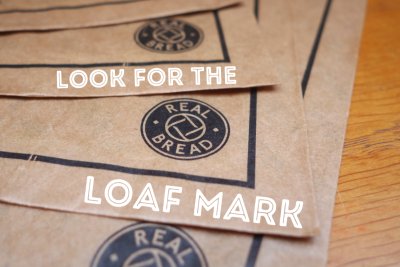 The Loaf Mark in action at St. JOHN Bakery. Credit: Chris Young / www.realbreadcampaign.org CC-BY-SA-4.0
Want Real Bread? Look for The Loaf Mark!
The Loaf Mark scheme helps Real Bread bakers give shoppers their assurance at-a-glance that a product is additive-free, with a second version for genuine sourdough bread.
Sign up now
If you make genuine sourdough (or other Real Bread) for sale, you can start the new, all-in-one process for applying to use and downloading the artwork by logging into your dashboard.
Read FAQs and more about the scheme
The Real Bread Campaign encourages all bakeries and retailers to display full lists of ingredients for all bread they sell (and all additives, in the case of industrial loaf products), whether or not the law requires them to do so.
The announcement comes in the same week that the Campaign sent a letter, signed by more than 1000 bakery owners and other bread lovers, urging the government to widthdraw support for a proposed code of practice for sourdough labelling.
Current and recently-lapsed users
We emailed all current and recently-lapsed users on 18 May 2023. We've also loaded renewal dates into the dashboards of current users.
We now offer you the option to set up discounted automatic payments, reducing the faff when it comes time to renew each year.
Supporter badge
The Loaf Mark scheme for business owners is separate from being a Real Bread Campaign supporter, which is open to all.
All current Campaign supporters can login to download the 'Proud to support…' badge.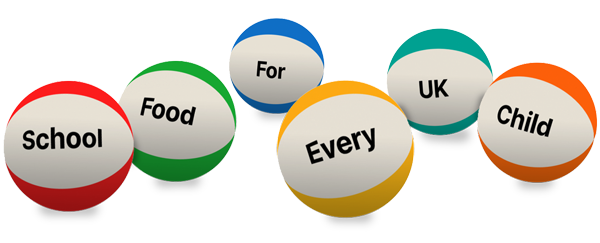 Ask your MP to end the school food postcode lottery now
Support our charity
Your donation will help support the spread of baking skills and access to real bread.