UK told to get over fears of chlorine chicken. Sustain responds
Sustain demands high food standards in trade deals, as a US official dismisses fears about chlorine-washed chicken as a 'myth', saying the US is increasingly using acid washes instead. The US agriculture representative went on to claim that American food safety standards are "more advanced and more modern" than EU ones, which he derided as 'old-fashioned'.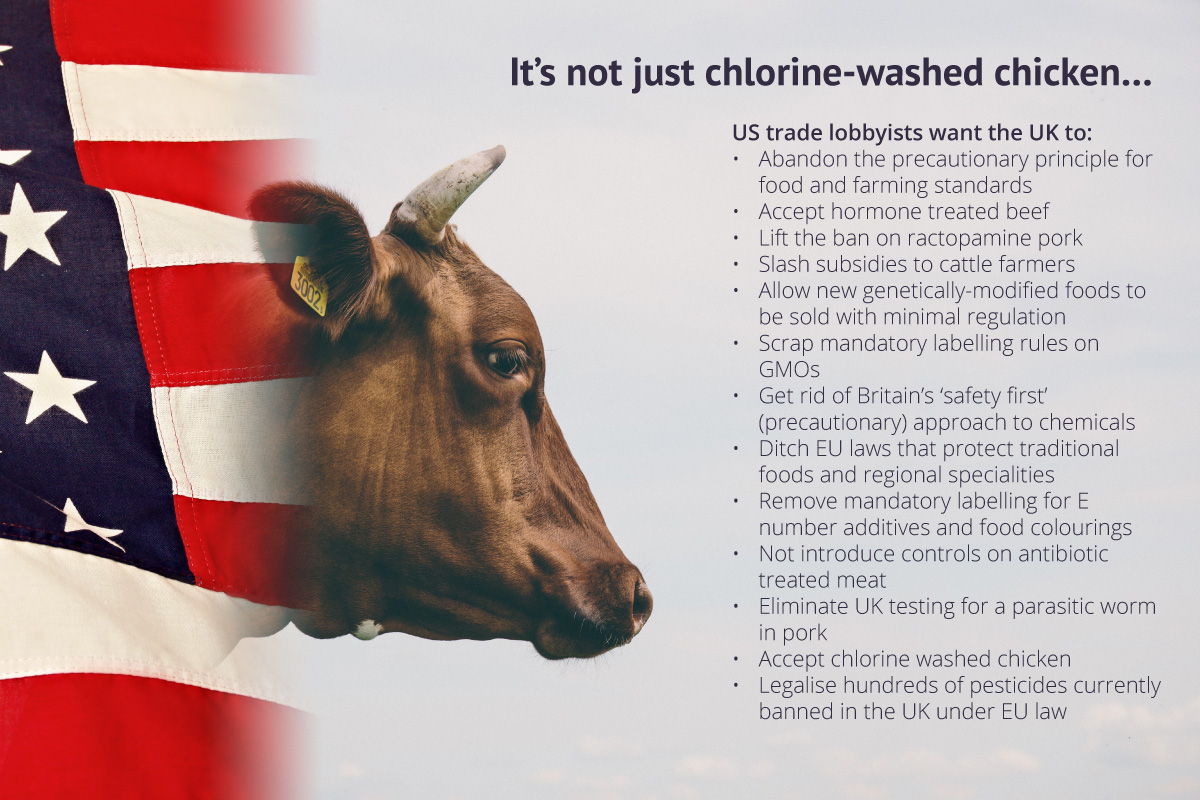 Speaking at a convention in Chicago, Ken Isley of the US Department of Agriculture was quoted by the Independent newspaper as saying: "I think the concerns and fear are unfounded. I would stack US food safety and our food safety record against anywhere in the world.
---
21/05/2019
Brexit
SHARE
---
Brexit: We stand at a cross-roads. When the UK leaves the European Union, will our leaders uphold good standards for our food, farming, fishing and trade deals? And will they agree a sensible deal with the EU? We need to make sure that they do!