The Mayor of London and London Food Board have today (11 May 2018) published a consultation on the draft London Food Strategy. It includes a proposal to ban the advertising of junk food and sugary drinks across the entire Transport for London network.
Ben Reynolds, Deputy Chief Executive of Sustain: The alliance for food and farming, said:
"We are pleased that the Mayor has acted on our campaign calls for restricting junk food adverts on the Transport for London network. Junk food contributes to terrible but entirely avoidable conditions like diabetes and obesity that blight our children's lives and limits their future.

"Removing junk food advertising from the Transport for London network would be a bold and visionary step by Mayor of London Sadiq Khan, signalling a welcome shift in food culture towards a happier, healthier London, and one we hope national government will match in their forthcoming revisions to their childhood obesity plans."
The draft London Food Strategy also contains proposals aimed at:
Helping to tackle rising levels of household food insecurity and ensure all Londoners can eat well at home.
Support good food businesses to improve London's food environment and make healthy, affordable options more widely available to Londoners.
Work with public sector partners to improve their food procurement for the communities they serve.
Using good food to help give young Londoners the best possible start to life.
Promoting the multiple benefits of food growing for individuals and communities.
Reducing the environmental impact of our food system by making it more efficient and less wasteful.
The consultation lasts eight weeks until 5 July 2018. The Mayor of London's team would welcome views on the draft strategy, and would also appreciate support in raising awareness among your networks and on social media. To respond, visit www.london.gov.uk/food and follow the links to the draft London Food Strategy and consultation survey. Alternatively, send an email to londonfood@london.gov.uk or write to: Draft London Food Strategy, GLA Food Team, PP 19A, City Hall, London SE1 2AA.
Sustain is an alliance of food and farming organisations, working together for a healthy and sustainable food system. Sustain:
Join the London Food Link Friends email list
Join to get updates on good food policy, campaigns and our work in the capital.
---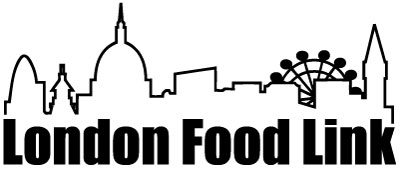 London Food Link: This is the umbrella for all of Sustain's initiatives in London. Our work includes helping to influence local government policy, hands-on food growing training, running sessions for public sector caterers, creating guidance for independent eateries and food producers, public awareness campaigns, and joining the dots between people around specific food issues. The LFL supporter network is open to everyone who grows, produces, teaches, peddles, promotes and simply enjoys good food in the capital.
---
---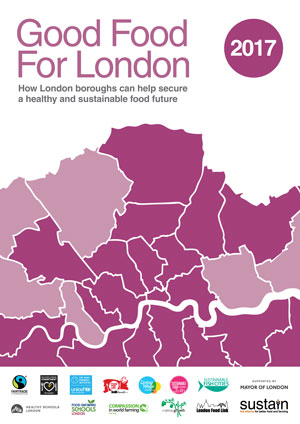 Good Food for London 2017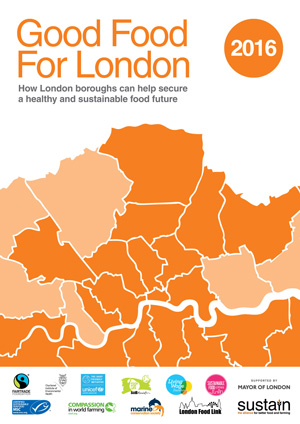 Good Food for London 2016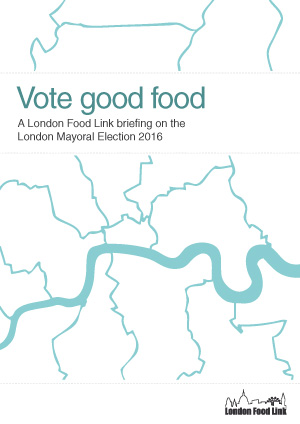 Vote good food: A London Food Link briefing on the London Mayoral Election 2016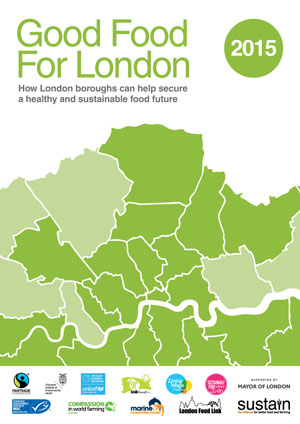 Good Food for London 2015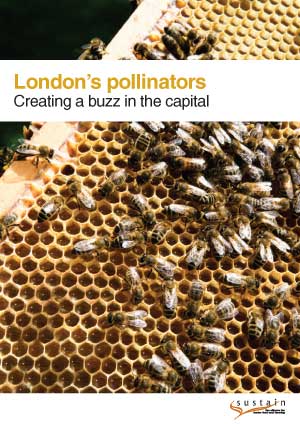 London's pollinators: Creating a buzz in the capital