Which? survey finds low income consumers don't want chlorine chicken as Waitrose rejects low standard food imports
A new survey from consumer organisation Which? has found that people from lower socio-economic backgrounds were less likely than those from higher socio economic households to believe food produced to lower standards should be available in the UK. The survey also found that three fifths of people were prepared to reject food produced to lower standards, regardless or not if it were labelled. Two thirds were concerned about lower quality food being sold in schools and hospitals.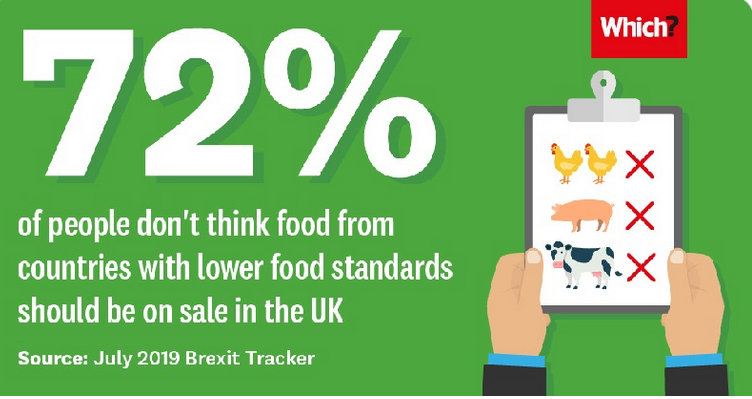 Which?
The finding emerged as the new boss of Waitrose, James Bailey, pledged that the supermarket will not sell products that don't meet its own standards.
James Bailey, CEO of Waitrose: "It would be simply wrong to maintain high standards at home yet imported food from overseas that has been produced to lower standards" he said in letters to customers and a twitter video. "We would be closing our eyes to a problem that exists in another part of the world and to animals who are out of our sight and our minds. I feel sure customers will share our view."
The Guardian reported that Tesco boss Dave Lewis had also ruled out selling chlorinated chicken from the US, saying the supermarket's customer research had found shoppers did not want to bring back farming and food processing techniques that Britain had phased out because of concerns about animal welfare and food safety. He reportedly said that Tesco would look at the terms of any trade deal for "opportunities" but "what we won't do is give up our standards."
Sustain recently joined a call to supermarkets to reject low standard produce. You can find more on that here and you can sign up to Which?s petition here.
Support our charity
Donate to enhance the health and welfare of people, animals and the planet.