Supermarkets urged to shun low standard imports in future trade deals
Supermarkets have been urged to state publicly they will shun low standard meat, dairy and egg products that could be included in future trade deals with the US and others.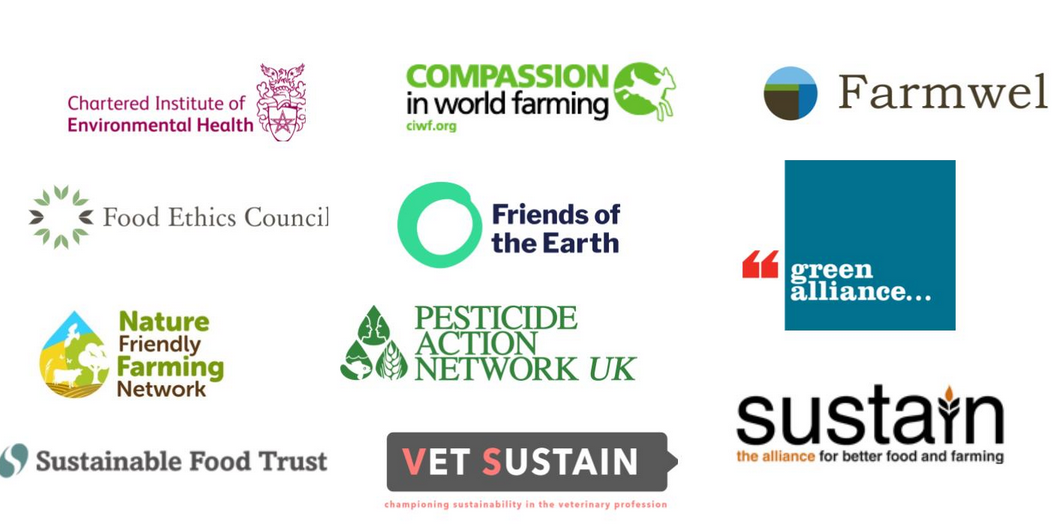 Sustain has joined Compassion in World Farming and City University's Professor of Food Policy, Tim Lang in a letter to nine major retailers, warning of the risks of importing low standard food.
The letter flags a number of issues including hormone-treated beef, ractopamine pork, chlorine-washed chicken, overuse of antibiotics and pesticides, and the use of battery cages. It also flags the issue that the UK and US have different approaches to food labelling for health which the US often opposes.
The letter states
"To allow the import of food produced to lesser standards of food safety, animal welfare, antibiotics stewardship and environmental protection (including tackling climate change) could, we believe, raise public health concerns, add further to health inequalities and would undermine the livelihoods of UK farmers and lower the quality of some of the food available to UK consumers."
It has been sent to Waitrose, Tesco, Lidl, Aldi, Sainsbury's, Marks & Spencer, Morrisons, Asda and the Co-Operative.
You can read the letter in full here.
---
21/06/2020
Brexit
SHARE
---
Brexit: We stand at a cross-roads. When the UK leaves the European Union, will our leaders uphold good standards for our food, farming, fishing and trade deals? And will they agree a sensible deal with the EU? We need to make sure that they do!