How can you support farmers who are using fewer antibiotics - article by Sustain CEO Kath Dalmeny in the Guardian
Following on from a piece in the Guardian about big pharmaceutical companies' marketing campaigns muddying the waters on antiobiotic use in farming, Sustain CEO Kath Dalmeny has written an opinion piece for them. You can read the piece in full here.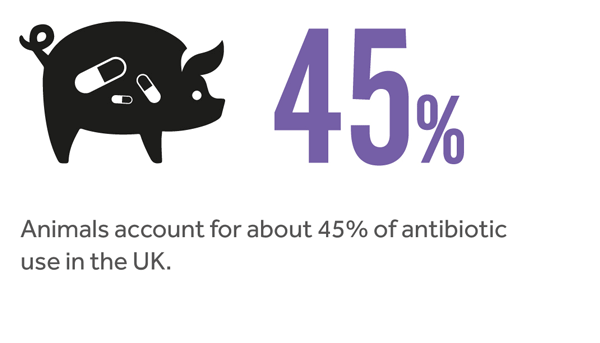 Kath Dalmeny said:
"Many of us don't buy meat in its whole form, nor in butchered cuts. Much of the meat eaten in this country is served to us by somebody else. With minimal provenance information appearing on most menus, it is almost impossible for a consumer to judge the antibiotics status of the meat in their curry, ready meal, pub lunch, hospital meal or school dinner.
"The best you can do is to look for higher welfare and organic and to say that you are concerned. Some larger catering companies, restaurant chains and wholesalers might be prepared to adopt a policy. You could also ask smaller food outlets if they have an antibiotics policy – though realistically, farm antibiotics awareness is likely to be very low. Encourage them to get involved in a group looking at such issues, such as the Sustainable Restaurant Association."
---
20/06/2018
Sustain
SHARE
---
Sustain: Sustain: The alliance for better food and farming advocates food and agriculture policies and practices that enhance the health and welfare of people and animals, improve the working and living environment, enrich society and culture and promote equity.