London's Borough Market sends surplus food for use by a local charity
A new food waste initiative is operating out of Borough Market, sending unsold bread, fruit and veg to the local Dragon Café, to be served up to disadvantaged and vulnerable local people.
From Saturday 21st June 2014, a new food waste initiative will be operating out of Borough Market for the first time. Unsold bread, fruit and veg from the Market will be collected by FoodSave, with the help of Plan Zheroes, at the end of Saturday trading and donated to The Dragon Café on Borough High Street.
Borough Market was matched with local charity, The Dragon Café, by the FoodSave project, which offers free support to small and medium food businesses in London to help them address the food waste issue. The development of the scheme has been supported by Plan Zheroes, which finds, supports and inspires food businesses that are willing to donate their surplus food to local charities.
The Dragon Café is part of Mental Fight Club. Every Monday The Dragon Café provides a simple, affordable and healthy menu and a wide range of creative and well-being activities, all of which are free and open to all. Vulnerable people are particularly welcome and over 200 customers are served each week. In time there may also be the opportunity to help additional charities that can use Market ingredients picked up during the week after trading.
The Borough Market traders involved to date are the Bread Ahead Bakery, Karaway Bakery, Olivier's Bakery, Ted's Veg and Paul Wheeler (Fresh Supplies) Ltd. Together they are joining over 240 small and medium-sized food businesses in London diverting surplus food responsibly.
Keith Davis, Managing Director of Borough Market said: "Borough Market is committed to inspiring people about food, creativity and sustainability - whether it's our 100% landfill free policy or collecting coffee grounds from our restaurants to use in our Market Hall garden. Working with FoodSave, we are proud to be doing our bit to reduce as much food waste as possible, before using surplus food to feed people in need."
Charlotte Jarman, FoodSave project officer at Sustain, said: "We are very excited to be working with such an iconic London food destination as Borough Market to divert surplus food to good causes such as The Dragon Café. Let's hope that this move inspires other markets around the capital to set up similar schemes."
For more information about Borough Market, its traders and events please visit www.boroughmarket.org.uk
Photos available on request.
For more information contact Ellie Weehuizen, Communications Assistant, on 020 7940 7908, or email ellie@boroughmarket.org.uk

---
Notes to Editors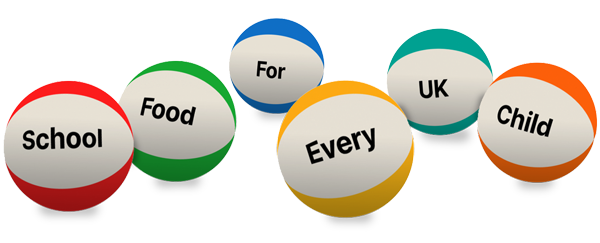 Ask your MP to end the school food postcode lottery now
Support our charity
Donate to enhance the health and welfare of people, animals and the planet.