Get involved in SUGAR SMART September 2019
Whether you are leading a local campaign, taking action as a participating setting, or an individual, take part in SUGAR SMART September using our free resources and sugar reduction challenge ideas.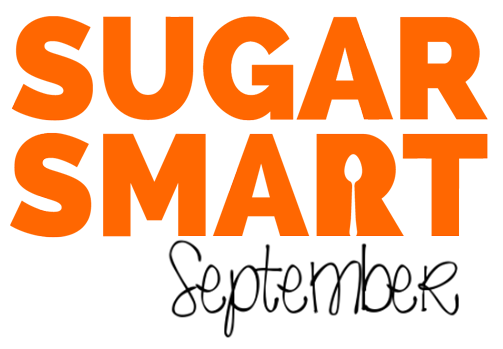 Last year Sustain's SUGAR SMART Campaign ran a UK-wide SUGAR SMART September Challenge where individuals and families were encouraged to take on sugar reduction challenges, such as sticking to the maximum daily sugar limit or cutting out added sugar entirely. What began as SUGAR SMART Exeter's pioneering effort in 2017 to get the city's residents to take on sugar reduction challenges, last year went national as we took the challenge to local councils, organisations, workplaces and schools who were encouraged to address office cake culture, hold public awareness events on sugar reduction, and try new methods to support healthier eating within their communities.
The uptake was varied and inspiring. A number of local campaigns and councils got involved. SUGAR SMART Oxford developed a social media campaign to encourage people to switch away from sugary drinks and breakfast options, while SUGAR SMART Carlisle ran healthy eating stalls during Fresher's Week.
Workplaces got involved as well. Wiltshire Council supported staff to take on sugar reduction challenges as a team, and Environment Agency South West, part of the SUGAR SMART Cornwall campaign, ran healthy eating and healthy weight sessions for staff during the month. The staff at Devon County Council's Early Years and Childcare Service took part as a team and were shocked by the levels of hidden sugars in popular foods, but also happy to develop new habits and resist temptation.
If you are running a campaign, this can be a great way to gather stories and case studies from individuals, get other organisations more active in your campaign and spread the word. If you are participating as a setting or organisation, it's a wonderful way to get your staff, customers and community on board to make healthier changes and to promote the great work you are doing.
With the support of the SUGAR SMART Exeter team, and others in our network who have run similar sugar reduction challenges, we have put together some template resources, advice and ideas for you to use. They are in Word format, so you are welcome to add your local logos, contact details, and other info on how and why people should take part.
These resources are free and available to all, but we encourage you to register your activities on behalf of your organisation, workplace or setting, to make your actions count as part of the national SUGAR SMART network!
Ideas for activities:
Get people to sign up for sugar reduction challenges. We've included 4 options of varying difficulty, plus a chance to set your own challenge.
Set up a way for people to sign up, via SurveyMonkey for example, and a way to follow up with those that pledged to take part.
Offer a prize giveaway to get more people involved.
Set up a Facebook Group - or invite people to an existing group - to share their progress, challenges and recipe ideas.
Hold a public engagement stall to promote sugar reduction messages, tips and recipes, and spread the word about your work.
Send out a press release or newsletter highlighting the sugar reduction actions your setting is doing.
Resources available:
---
25/07/2019
Sugar Smart UK
SHARE
---
Sugar Smart UK: Want your local area to become Sugar Smart?