Sustain joins environmental campaign groups rejecting government fishing proposals
Leading marine NGOs have issued a rallying cry: write to Michael Gove now to call for better post-Brexit fishing policy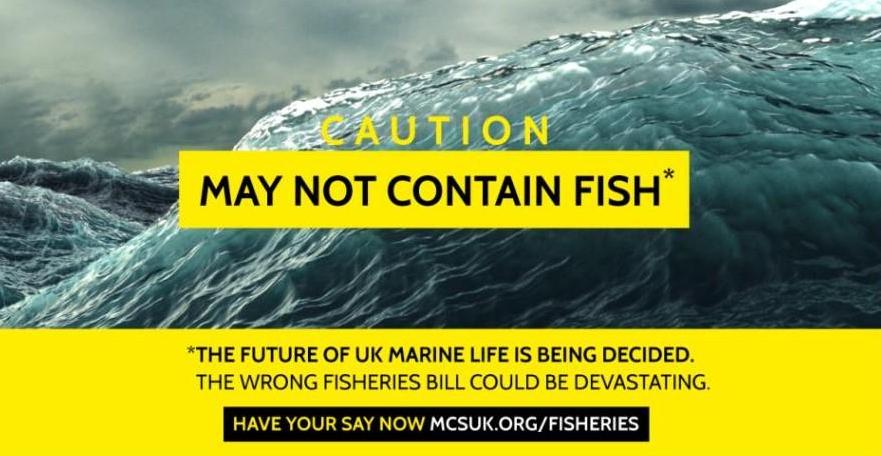 Earlier this month the government released a White Paper outlining proposals for managing the UK's fisheries and marine life after Brexit, and the public have the opportunity to give feedback on these proposals until 12th September 2018.
Environmental charities including Sustain are concerned that the document lacks detail and specific targets for sustainability, and therefore fails to adequately protect marine creatures like seabirds, sharks and rays, and will let down genuinely sustainable fishers. The paper also fails to set concrete targets to address gaps in data and scientific understanding, meaning that we may continue to be in the dark about the impact of some fishing activities on our precious marine ecosystems.
Sustain has published its own response to the white paper and is now joining a coalition of organisations to encourage and make it easy for members of the public to have their voice heard, by contacting Environment Secretary Michael Gove. Sustainability must be the top priority for new fisheries legislation, and The Marine Conservation Society (MCS), Client Earth, the Wildlife Trusts, Green Alliance, New Economics Foundation, RSPB, Sustain and WWF believe that the public can greatly help to ensure that this is the case.
Ruth Westcott, co-ordinator of the Sustainable Fish Cities Campaign at Sustain said; "Every year, UK fishing boats are losing out on millions of pounds of business because only some of the fish caught in the UK is certified sustainable or considered 'fish to eat'. The Fishing Bill must set clear targets for increasing this year on year, otherwise they are letting down businesses as well as the marine environment. We all suffer if the oceans aren't properly protected, so please, take the opportunity to write to Michael Gove to call for better"
Samuel Stone, Head of Fisheries and Aquaculture at MCS: "The outcomes from this consultation will shape how our fisheries are managed long into the future. The government is listening, and we need to make sure we ALL tell the Secretary of State that our fisheries must be better managed and must be sustainable".
"If we take this opportunity and get the new Fisheries Bill right, it will pave the way for larger, healthy fish stocks, less impact on our seas, profitable fishing communities and the country becoming synonymous with sustainable seafood. We have a long way to go, but we are at a pivotal moment and this consultation and resulting Fisheries Bill will provide a critical platform for all future fisheries management."
The #maynotcontainfish campaign encourages members of the public to email Michael Gove, demanding that the management of our fisheries post-Brexit is not compromised by a lack of ambition on sustainability.
Please also look out for posters and digital billboards across the UK.
Sustainable Fish Cities, run by Sustain, is calling for fish-serving businesses to pledge and adopt sustainable fish buying policies. Could you be next to sign up?
Please do take a look at more of Sustain's constantly-changing work on food and Brexit
---
02/08/2018
Sustainable Fish Cities
SHARE
---
Sustainable Fish Cities: A campaign to protect precious marine environments and fishing livelihoods, and call for fish to be bought from sustainable sources. We want to show what can be done if people and organisations make a concerted effort to change their buying habits.