Crowdfunding a Real Bread bakery in Kenya
Alfonso Njunga is working to set up a Real Bread community bakery in Nairobi to support his family.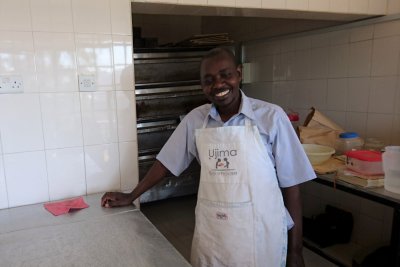 Alfonso Njunga at Ujima Bakehouse. Copyright: Andrew Bastawrous
The former Ujima Bakehouse leader is working to raise £15,000 to establish Rosalfo Sourdough Bakery, his new neighbourhood bakery, in Karen, a suburb of Nairobi, Kenya. He first plans to scale up production for the business to be able to break even, then to cover school and medical-school fees for his seven children. The longer term aim is to build a profitable Real Bread business that will enable self-sufficiency for his family.
In 2014, a group of people in Naivasha, Kenya, set up the Ujima Bakehouse social enterprise. The team was led by Jastan Kimani and Alfonso. For both men, it was a chance to provide for their families and their community, working to break the cycle of poverty they had both grown up in. In the early days, they were assisted by former Real Bread Campaign volunteer Madeleine Bastawrous and her husband Andrew, who picks up the story:
"A few years later tragedy struck. I was in our London office, walking between meetings when Alfonso called me. His wife Roselyne had been in an accident and had died. It is hard to put the loss of life into words, the suddenness of it, the sense of disembodiment and disbelief. Then followed the concern for Alfonso and his children. Life was hard enough for them, but they had always found a way though as a couple and had such belief that they would provide a platform for their children that would make all their struggles worth it."
Alfonso said: "I want to begin a new bakery, a bakery to remember Roselyne and to provide for my family. I will call it Rosalfo Bakehouse and I will make it a success, I have to." He had secured premises, equipment and was ready to go; then Covid-19 hit. The effect of lockdown meant people working in the informal economy lost jobs and income overnight. Most had no savings and little food. Alfonso and his children began baking for people in their local community, using their bakery start-up funds to make sure that nobody went hungry.
Now Alfonso is ready to get back to plan A, but needs help to do so.
You can read more of Alfonso's story on his GoFundMe campaign page.
See also
Published 17 Jan 2022
Real Bread Campaign: The Real Bread Campaign finds and shares ways to make bread better for us, better for our communities and better for the planet. Whether your interest is local food, community-focussed small enterprises, honest labelling, therapeutic baking, or simply tasty toast, everyone is invited to become a Campaign supporter.
Action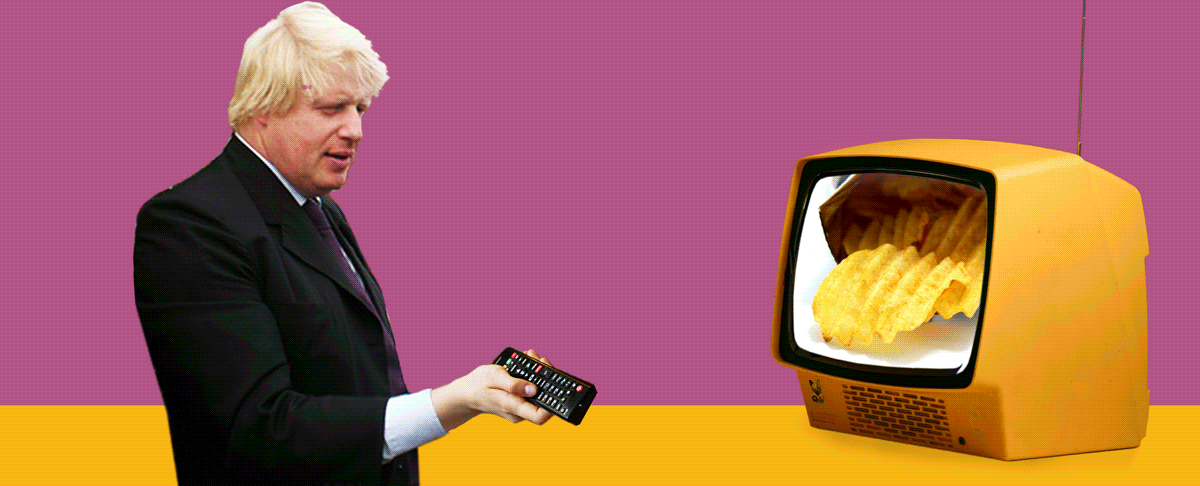 Tell Boris no #ChildHealthUTurn
Support our charity
Your donation will help support the spread of baking skills and access to real bread.