Scale your food business to help people and the planet
Impact Hub King's Cross have launched a new Acclerate programme for sustainable food entrepreneurs who want to grow their business.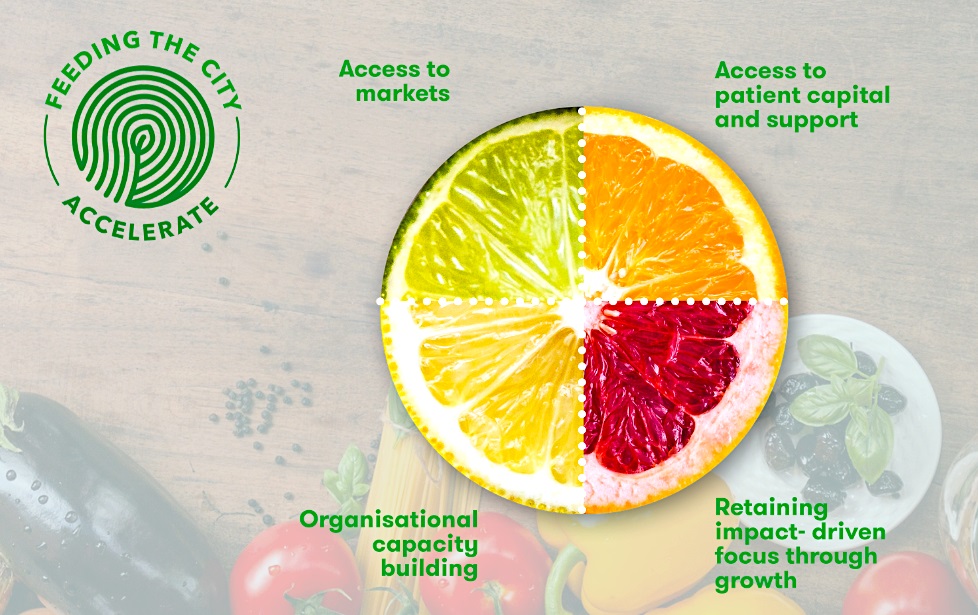 Impact Hub's new six month programme will support established sustainable food businesses into the next stage of growth. Successful applicants will get access to expert business analysis, mentoring and support from experienced coaches and industry heavyweights,Impact Hub "Connect" membership and the opportunity to meet and network with buyers, including restaurants, supermarkets and major contract catering companies.
Got a new enterprise idea? Check out the Start-Up programme
The programme brings together thought leaders in food sustainability, large scale buyers, enterprise support providers and investors with the shared goal of supporting social or environmental impact-driven food enterprises to grow and flourish.
Impact Hub have previously worked with EIT Food, Guy's and St. Thomas' Charity, Food Chain, Big Society Capital, large scale buyers and Sustain (the charity behind the Jellied Eel) to understand the key challenges that sustainable food businesses face when they come to scale. Applications close on 9 February 2020.
Accelerate is a follow on from the Feeding the City Startup programme that supporters entreprenuers to take the first steps in creating their sustainable food business. Applications for Start Up close on 16 Feburary 2020.
Find out more about both Feeding the City programmes or submit an application at the King's Cross Impact Hub website and if you would like to be considered as a food business advisor email Tilly Jarvis at London Food Link.
---