National Farmers' Union publishes Brexit vision statements
The National Farmers' Union highlights the forthcoming UK Agriculture Bill as "a golden opportunity to build a system that works for British farmers". The NFU has published a range of vision statements to deliver these messages to politicians and the public, seeking to "build consensus for a vision of a thriving farming sector post-Brexit and beyond".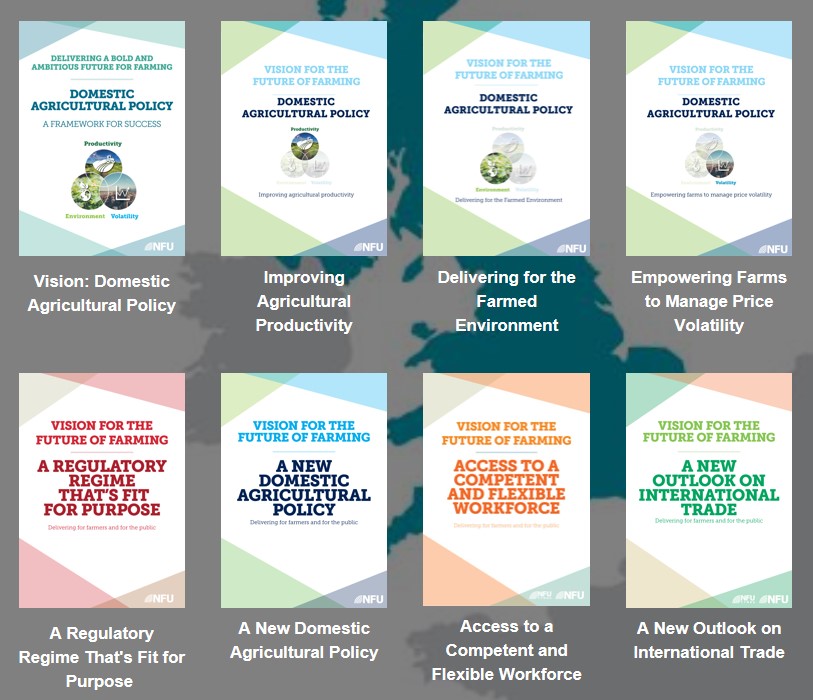 The National Farmers Union has published a range of vision statements, on topics such as:
Domestic Agricultural Policy
Improving Agricultural Productivity
Delivering for the Farmed Environment
Empowering Farms to Manage Price Volatility
A Regulatory Regime That's Fit for Purpose
A New Domestic Agricultural Policy
Access to a Competent and Flexible Workforce
A New Outlook on International Trade
Download the briefings at: https://www.nfuonline.com/news/eu-referendum/
---
24/01/2018
Brexit
SHARE
---
Brexit: We stand at a cross-roads. When the UK leaves the European Union, will our leaders uphold good standards for our food, farming, fishing and trade deals? And will they agree a sensible deal with the EU? We need to make sure that they do!