Greener UK risk tracker paints worrying environment picture
Members of the Greener UK alliance have expressed "serious concerns" that UK environmental protections will be reduced after Brexit, despite the Government's promises to put the environment into a better state for the next generation.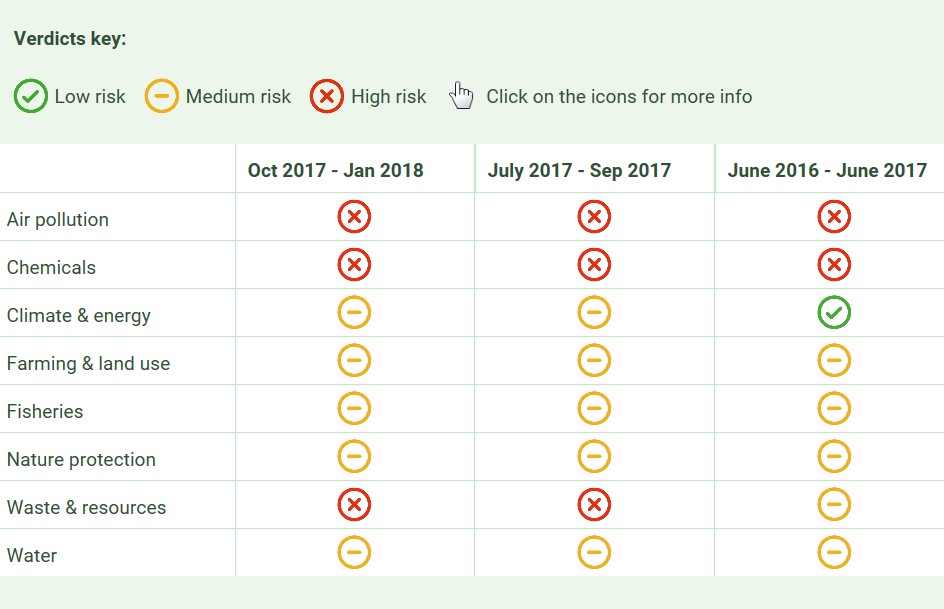 The Greener UK alliance has issued a statement saying they have "serious concerns" that the government will not cooperate with the EU after Brexit on environmental issues that need international agreement. Their environment policy risk tracker also paints a worrying picture of poor progress on vital environmental issues.
Shaun Spiers, the chairman of Greener UK and executive director of Green Alliance, praised Gove as a "highly engaged and effective environment secretary" and welcomed Prime Minister Theresa May's promise to put the environment at the centre of government policy.
"Yet these green aspirations have not carried over to the government's narrative on Brexit," said Shaun Spiers . "There are serious concerns about the level of future co-operation between the UK government and the EU, and the impact this will have on issues such as climate change and air quality. We also fear there is a lack of willpower to ensure high standards across the UK when we lose the common frameworks currently provided by the EU."
Part of the problem, campaigners say, is the lack of resources available to Defra, which has been given an extra £94.4m for managing Brexit, yet is also facing budget reductions of £147m by 2019. "There are big questions about whether the government is willing to devote the resources necessary to deliver a green Brexit," Shaun Spiers said.
The Greener UK alliance, with which Sustain works closely on Brexit-related policy, represents 13 campaign groups including WWF, National Trust, RSPB, Friends of the Earth, Green Alliance and the Wildlife Trusts.
Read the full story in The Guardian.

---
23/01/2018
Brexit
SHARE
---
Brexit: We stand at a cross-roads. When the UK leaves the European Union, will our leaders uphold good standards for our food, farming, fishing and trade deals? And will they agree a sensible deal with the EU? We need to make sure that they do!