How was your Real Bread Week?
Run / taken part in a Real Bread Week event/activity, or simply baked a loaf at home? The Real Bread Campaign needs to hear from YOU!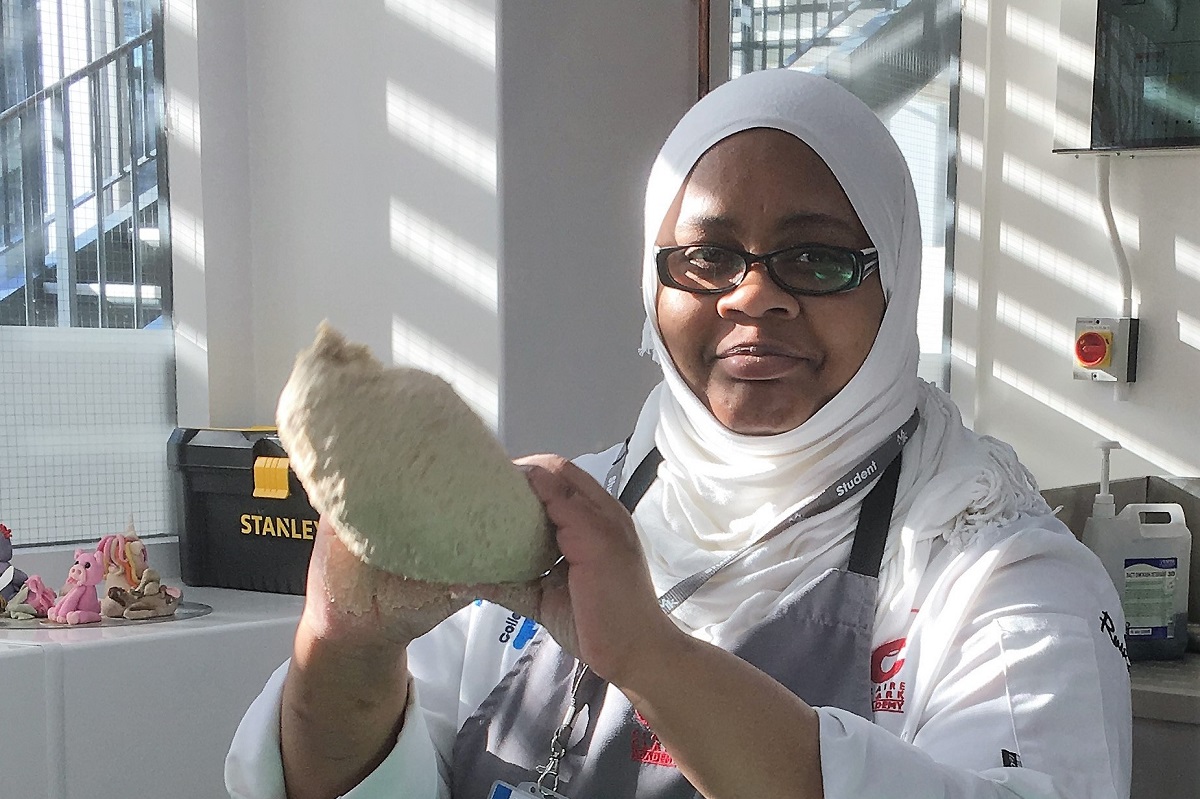 Baking student at the Claire Clark Academy at MK College © Andrea Ruff
As the Real Bread Campaign is run by a charity, it's important for us to be able to show our trustees, current and potential supporters, and potential funders that our work is valued and that people benefit from it.
Tell us
If you got involved in Real Bread Week this year, either by running an event/activity, or taking part in one (including simply baking at home) please take a few minutes to let us know what you did and who (including you) benefitted and how.
Show us
If you can, please also send us a photo or two of people getting involved in Real Bread Week.
We need:
Large/ high resolution photos, prefereably landscape (wide) rather than portrait (tall) shots, at least 1200 pixels by 800 pixels
People baking, DOING STUFF (see above), rather than just photos of loaves or of people standing there holding them (though also see #WeAreRealBread below)
Credit information, ie the name of the copyright holder (often the photographer) and conformation we have her/his persmission to publish/share the photos.
Confirmation of a parent/legal guardian's permission to publish/share in the case of a photo of anyone under 18 years old
Please email your photo(s) to realbread@sustainweb.org
#WeAreRealBread
You might think that the Real Bread Campaign is about, well, bread. In fact, it's more about people: The people who bake it, the people who buy it, the people who grow and mill the grain, the people who pass their Real Bread skills onto others..
Real Bread Week 2019 marks the launch of #WeAreRealBread to reveal the many, varied and often hidden faces behind the rise of Real Bread. We're doing this to celebrate the diversity within our international network and to help encourage more people to get baking.
If you bake Real Bread (whether professionally, as a semi-pro microbaker, enthusiastic amateur, or novice giving it your first dough) please take to social media and post your #WeAreRealBread photos of yourself making Real Bread (not just your loaves - this is about diversity of people, after all).
We'd also love you to email any #WeAreRealBread photos you'd be happy for us to share/publish: realbread@sustainweb.org
Support us
If you value what the Real Bread Campaign stands for and does, please help us to keep doing it:
In the media
If you appeared in, published or spotted any Real Bread Week media coverage we didn't, please do send us the link or (if it's not online) a PDF, pic or scan of the article for our records: realbread@sustainweb.org
Support our charity
Your donation will help support the spread of baking skills and access to real bread.