Study links industrial loaf products and sugary drinks with increased cancer risk
A French study has found a diet higher in ultra-processed foods may increase the risk of cancer by 12%.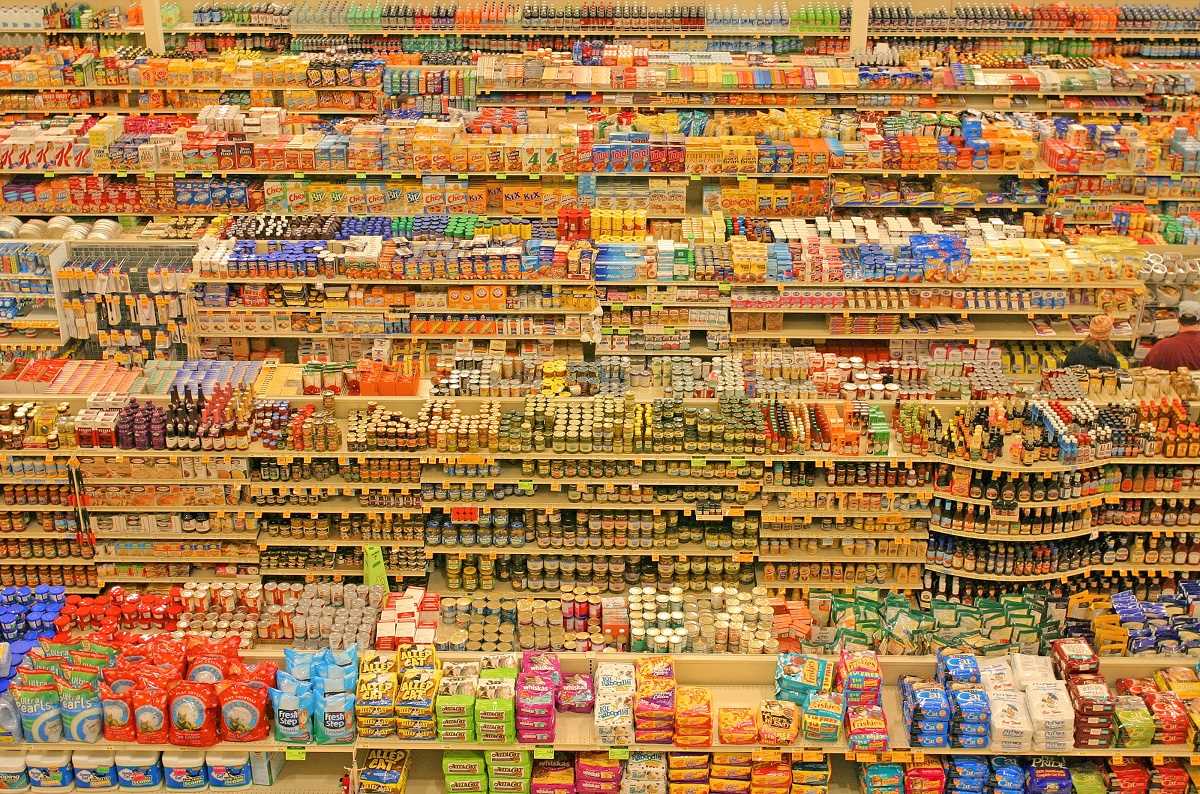 Supermarket by Lyzadanger CC-BY-SA2.0
The team behind the study, led by researchers at Sorbonne in Paris, collected three 24-hour dietary records every six months from 104,980 participants signed up to the NutriNet-Santé web-based study group.
The researchers concluded that a 10% increase in the proportion of ultra-processed foods in the diet was associated with an increase of more than 10% in risk of breast cancer and 12% increased risk of cancer in general.
The study echoes the concerns of Sustain, particularly those of the Real Bread Campaign, Children's Health Fund, Sugar Smart, Campaign for Better Hospital Food and Children's Food Campaign.
The study used the NOVA classification system definition of ultra-processed foods. This category includes industrial loaf products; sparkling and still drinks with added sugar; sweet and savoury snacks; reconstituted meat products with preservatives other than salt (eg nitrites); other products made mostly or entirely from sugar, oils and fats; hydrogenated oils, modified starches and protein isolates.
The researchers noted that:
Ultra-processed foods often have a higher content of total fat, saturated fat, and added sugar and salt, along with a lower fibre and vitamin density.
The heat treatment (eg baking and frying) during processing can lead to the formation of substances (such as acrylamide, heterocyclic amines, and polycyclic aromatic hydrocarbons) with possible carcinogenic properties.
The packaging of some ultra-processed foods may contain materials, such as bisphenol, that some experts suspect could have carcinogenic or endocrine disruptor properties
Ultra-processed foods contain 'authorised, but controversial, food additives'
Hypotheses to explain the findings put forward by the researchers were that:
As found by other studies, diets rich in ultra-processed foods are generally poorer nutritional quality and tended to be richer in energy, sodium, fat, and sugar but poorer in fibres and various micronutrients.
Ultra-processed foods have been associated with a higher glycaemic response and being less likely to satisfy hunger.
Ultra-processed foods often have a high salt content, which has been associated with an increased risk of gastric cancer.
On the issue of the "wide range of additives contained in ultra-processed foods", the team added that: "although maximum authorised levels normally protect the consumers against adverse effects of each individual substance in a given food product, the effect on health of the cumulative intake across all ingested foods and potential cocktail/interaction effects remain largely unknown."
The report's authors did not claim a direct link between eating ultra-processed foods and the risk of cancer, noting: "Further studies are needed to better understand the relative effect of the various dimensions of processing (nutritional composition, food additives, contact materials, and neoformed contaminants) in these associations."
Consumption of ultra-processed foods and cancer risk: results from NutriNet-Santé prospective cohort
Notes
The NOVA ultra-processed foods category includes: Mass produced packaged loaves and buns; sweet or savoury packaged snacks; industrialised confectionery and desserts; sodas and sweetened drinks; meat balls, poultry and fish nuggets, and other reconstituted meat products transformed with addition of preservatives other than salt (for example, nitrites); instant noodles and soups; frozen or shelf stable ready meals; and other food products made mostly or entirely from sugar, oils and fats, and other substances not commonly used in culinary preparations such as hydrogenated oils, modified starches, and protein isolates.
The three other NOVA groups are:
Unprocessed or minimally processed foods - eg fruits, vegetables, pulses, rice, eggs, meat, fish and milk that are fresh, or have been dried, ground, chilled, frozen, pasteurised, or fermented.
Processed culinary ingredients – eg salt, vegetable oils, butter, sugar, and other ingredients used in kitchens.
Processed foods – eg Fruit and vegetables preserved with added salt, meats preserved only with common salt, cheeses, Real Bread, and other foods transformed by the addition of 'processed culinary ingredients'
Photo: Supermarket by Lyzadanger CC-BY-SA2.0
Published 15 Feb 2018
Real Bread Campaign: The Real Bread Campaign finds and shares ways to make bread better for us, better for our communities and better for the planet. Whether your interest is local food, community-focussed small enterprises, honest labelling, therapeutic baking, or simply tasty toast, everyone is invited to become a Campaign supporter.
Support our charity
Your donation will help support the spread of baking skills and access to real bread.