Bread lovers: don't be an afterthought!
Take action now.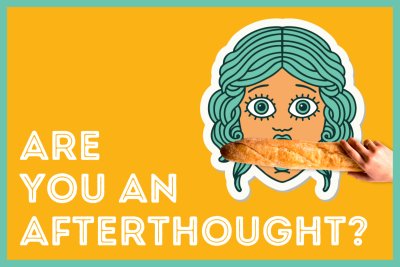 . Credit:
The public consultation element of the current, once-in-a-generation review of bread and flour composition, labelling and marketing regulations is immenent. The Real Bread Campaign has secured what it believes is further evidence that the government has no interest in hearing the voice of the people on issues of fundamental importance in this process.
In an email declining to give details about the content and timing of the consultation, or to meet with the Campaign, Food Standards Scotland's Deputy CEO, Ian Watt, also wrote: "In due course, policy officials across the UK will consider the consultation responses and any proposals deemed appropriate that may not have been captured in the consultation itself."
Campaign coordinator Chris Young commented: "'In due course'? 'Deemed appropriate'? This response reinforces our belief that small bakery owners, and everyone else in the UK as shoppers, are seen as inconveninces to be sidelined in this process. We're increasingly concerned that our needs and rights might, at best, end up being mere afterthoughts to the convenience of politicians and profits of big business."
Time's running out
Though non-committal, the government has indicated that the consultation might open within weeks.
Making a stand is quick and simple. Please, if you haven't already…
Supportive MPs
The Campaign has seen messages from the following MPs to constituents, advising that they will contact Defra:
Kate Green, Stretford and Urmston
Kenny MacAskill, East Lothian
Alan Mak, Havant
David Mundel, Dumfriesshire, Clydesdale and Tweeddale
Kate Osamor, Edmonton
Ellie Reeves, Lewisham West & Penge
If your local MP is on this list, please still take this action, changing the wording to thank them for contacting Defra already, to show that more than one of their constituents is calling for this.
See also
What we're fighting for 2023
Support our charity
Your donation will help support the spread of baking skills and access to real bread.