RSA Food Farming and Countryside Commission travels the country to ask "what's on your plate?"
A national tour is asking the public about what matters to them about food, farming and countryside, as the UK negotiates its exit from the EU.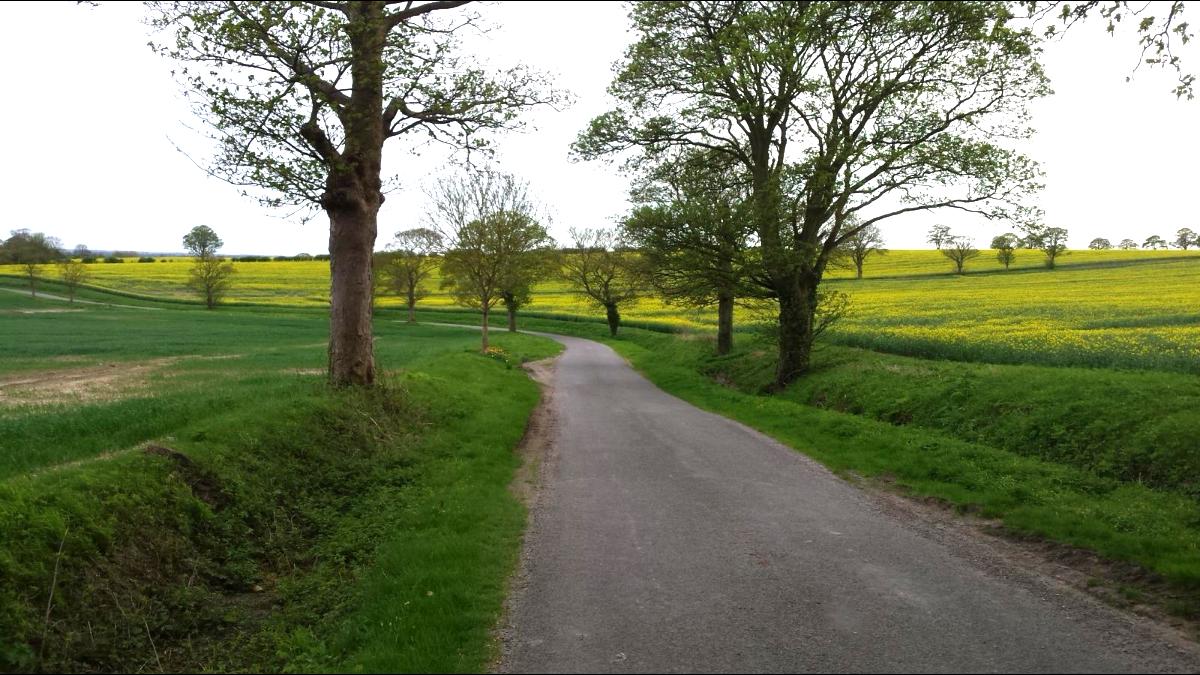 The RSA's Food, Farming and Countryside Commission is announcing its programme of public engagement including a UK-wide bike tour, locally-led inquiries in Cumbria, Devon and Lincolnshire and devolved inquiries in Northern Ireland, Wales and Scotland
It is also opening its 'call for ideas' on the future of food, farming and the countryside today. Full details: www.rsa.org.uk/FFCC
The Commission will publish its interim report in October 2018
The RSA's Food, Farming and Countryside Commission has reviewed over 1000 different policy proposals proposed by the experts – think-tanks, government bodies, interest groups and other influencers. This reveals that while many are calling for significant change, proposals remain largely siloed, and some topics important to rural communities are missing.
The Commission's tour will help close the gap, giving a say to the people who will be most affected by Brexit, and asking what matters to them and what changes they'd like to see.The Commission has announced the dates of its UK-wide tour, with researchers travelling by bicycle across the UK [see below for local dates]. You can follow the journey and the stories discovered on #ffccontheroad.
The Commission is also calling for ideas - practical proposals that will make a difference. The call opens today and closes on May 31st.
Through this unique public engagement programme, the Commission will work with citizens, farmers, growers, businesses and community groups, to trial and recommend solutions that have the potential to transform the UK's food and farming system.
Sir Ian Cheshire, chair of the RSA's Food, Farming and Countryside Commission, said:
"There's been a focus on replacing the Common Agricultural Policy and farming subsidies after Brexit. But the issues are much broader than this. We're looking at the big picture, linking food, farming, environment, health and economics, to create a positive, lasting future for the countryside, to be enjoyed by all - including the majority of us living in cities. In taking this approach, we want to know what's on your plate. We want to know what matters to you about the food you buy. But we also want to know what else is 'on your plate' – what matters to you about where you live and work?"
Sue Pritchard, Commission Director said: "In publishing our review today we've got a clearer picture of what is being said by experts and interest groups. Our focus is now on including those who have not yet been included. "The Commission is travelling round the UK visiting people in hundreds of communities, to listen to their concerns, hopes and ideas. Hearing from experts is important, but we know we all shape the future of the countryside, farming and the food sector every time we put food on the table, turn on a tap or go for a walk in the hills. I think people will share the Commission's goal of finding ideas that work for all of us – good for rural communities and the rural economy, good for our health and good for the planet"
Chief Executive of the Royal Society for Public Health and one of the fourteen FFCC Commissioners, Shirley Cramer said: "This commission is an opportunity to place the public's health and wellbeing as integral to our food, farming and countryside policies. New thinking is urgently needed, to help tackle the UK's obesity crisis, ensuring that healthy food is accessible and affordable to all of us."
Commissioner, former Country Land and Business Association president and chairman of Beeswax Dyson Farming, David Fursdon said: "For farming to have a sustainable future it needs to work with the grain of public opinion and with the support of the communities within which it operates to produce food that people want, an environment that they cherish and landscapes that they love. These are complex interactions that merit sensitive but intelligent treatment in a post-Brexit world."
To set up an interview or speak to either our director Sue Pritchard, our chair Sir Ian Cheshire or any of the Commissioners, please contact Ash Singleton on ash.singleton@rsa.org.uk or 07799 737 970 or Tom Levitt, Communications lead, on tom.levitt@rsa.org.uk or 07815 904 253
Editors notes:
The RSA [the Royal Society for the encouragement of the Arts, Manufactures and Commerce] is an independent charity whose mission is to enrich society through ideas and action.
Launched in November 2017, the RSA Food, Farming and Countryside Commission is a two-year independent inquiry, funded by Esmée Fairbairn Foundation, and chaired by Sir Ian Cheshire. It's established to consider how we can achieve a safe, secure, inclusive food and farming system for the UK, a flourishing rural economy and a sustainable and accessible countryside.
In addition to the national tour and call for ideas, the Commission is supporting in-depth inquiries in Cumbria, Devon and Lincolnshire, and devolved inquiries in Northern Ireland, Wales and Scotland.
Full details about the work of the FFCC are available at: www.rsa.org.uk/FFCC.

Itinerary for the UK bike tour
Week commencing April 23rd in Lincolnshire
April 30th in Derbyshire and Nottinghamshire
May 7th in Scottish Highlands
May 14th in North East Scotland
May 21st in South East Scotland
May 28th in Central Scotland
June 4th in South West Scotland
June 11th in Northern Ireland
June 18th in Northern Ireland
June 25th in Northern Ireland and Cumbria
July 2nd in Northumberland
July 9th in Yorkshire
July 16th in Lancashire
July 23rd in Cheshire and North Wales
July 30th in North Wales
August 6th in West Wales
August 13th in East Wales
August 20th in Shropshire
August 27th in Staffordshire, Birmingham and Warwickshire
Sep 3rd in Gloucestershire and Wiltshire
Sep 10th in Somerset and North Devon
Sep 17th in Cornwall
Sep 24th in South Devon and Dorset
Oct 1st in Hampshire
Oct 8th in Oxfordshire
Oct 21st in Surrey and West Sussex
Oct 28th in East Sussex and Kent
---
27/04/2018
Brexit
SHARE
---
Brexit: We stand at a cross-roads. When the UK leaves the European Union, will our leaders uphold good standards for our food, farming, fishing and trade deals? And will they agree a sensible deal with the EU? We need to make sure that they do!