Food Talks: Good COP, Bad COP
Webinar 23 Sep 2021 12:30 13:30
What would a good COP26 look like for agriculture and our food system?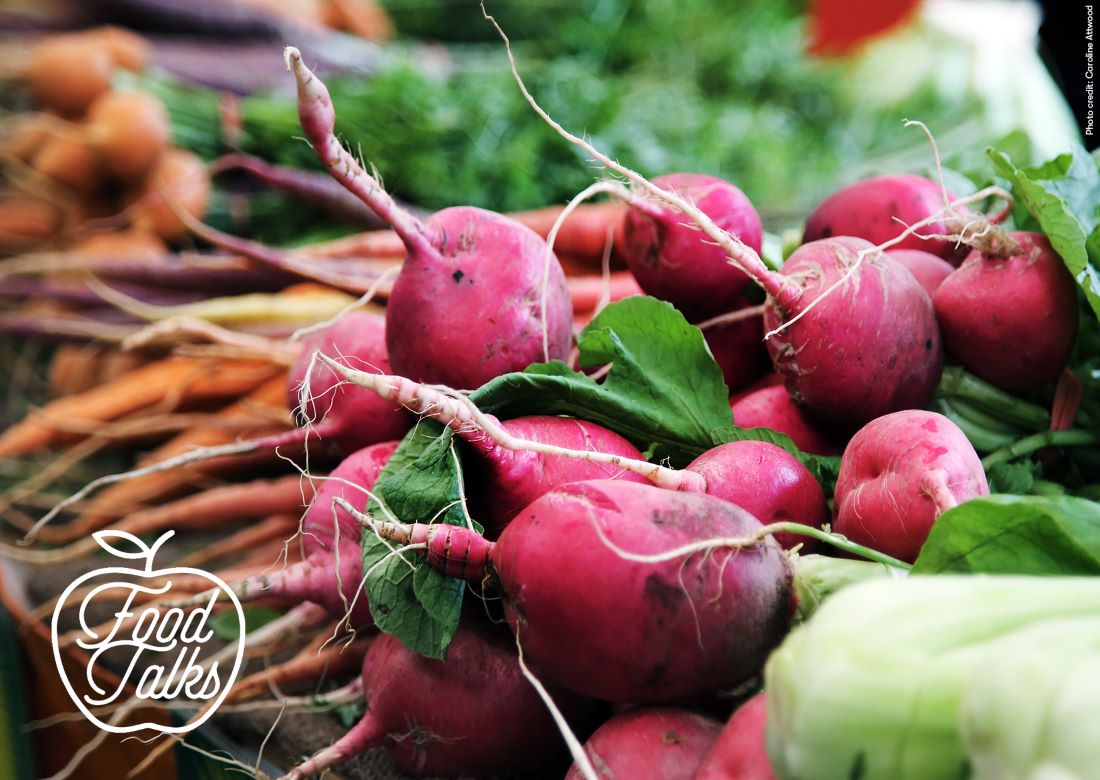 Picture: Food Talks
#FoodTalks is brought to you by a partnership of the Food Ethics Council, Impact Hub Kings Cross, Organico, and London Food Link, part of Sustain.
As the #FoodTalks series heads into its 7th year, join us for an online discussion on what actions are needed to address climate change through the lens of food.
We explore what a good COP26 would look like for agriculture and our food system, and how the COP26 discussion is shaping - what are the asks? Are they enough? What actually needs to be done?
We are delighted that our speakers include:
Patrick Holden CBE, a UK organic dairy farmer, campaigner for sustainable food and farming, and founder of The Sustainable Food Trust.
Chantal Wei-Ying Clément , PhD, Deputy Director, International Panel of Experts on Sustainable Food Systems ('IPES-Food'). IPES-Food is partnering with Nourish Scotland on the Glasgow Food and Climate Declaration.
There is an optional donation to this event. This will help cover costs and time for the event, but we still want to be accessible to everyone, so only give if you can! To thank you for your donations, one of the #FoodTalks partners Organico will be offering a food hamper including some of their delicious, organic and Mediterranean products worth £70.
We look forward to seeing you at #FoodTalks!
Published 23 Sep 2021
London Food Link: This is the umbrella for all of Sustain's initiatives in London. Our work includes helping to influence local government policy, hands-on food growing training, running sessions for public sector caterers, creating guidance for independent eateries and food producers, public awareness campaigns, and joining the dots between people around specific food issues. The LFL supporter network is open to everyone who grows, produces, teaches, peddles, promotes and simply enjoys good food in the capital.
What we're fighting for 2023
Support our work
Your donation will help support community food initiatives and enterprises to thrive as part of a more sustainable food system.