Our children spend 190 days a year at school, and we campaign so that what they eat and drink is healthy and nutritious, that all children can access their right to healthy food with dignity, and that no child is too hungry to learn.
Our campaigning over the past 20 years has helped bring about a revolution in many schools, including school food policies, healthier menus, food growing programmes and professional chefs partnering with local schools.
1.7 million infant pupils in England now receive a healthy school meal every day, regardless of their background or family income, as part of the Government's Universal Infant Free School Meal programme since 2013
New School Food Standards came into force in January 2015, which are mandatory for all state-funded schools, including any new academies or free schools since 2015.
The Soft Drinks Industry Levy has helped fund the roll out of a National School Breakfast Programme since 2017.
Campaigning to support children during school holidays has delivered national expansion of a Holiday Activities and Food Programme in 2021.
However, not enough children are accessing a nutritious and healthy meal each day.
Two in every five children living in poverty are not eligible for free school meals under current rules, that's 9 children in every classroom of 30.
Universal Infant Free School Meals have been rolled out in England and Scotland, but not in Wales or Northern Ireland. Scotland has committed to universal primary school meals by August 2022.
In the Northeast, only 89% of eligible children are registered for Free School Meals – families either do not apply, or do not want to face stigma. There is no system of automatic enrolment for eligible children.
Not all children and families are able to access the support they need during school holidays.
There is still a long way to go to ensure our schools are healthy food zones.
Research by the University of Leeds reveals that 98% of packed lunches do not comply with School Food Standards. reveals that around 98% of packed lunches do not comply with School Food Standards
Whilst School Food Standards are mandatory for every state-funded statutory primary, secondary and special school, they are only voluntary for academies.
Many schools are not meeting school food standards, as there is no statutory requirement for inspection. In some schools there are mixed signals, where the lunch provision might be healthy, but sweets and treats are promoted as rewards and celebrations, or as part of school fundraising.
Whilst nutrition education is part of the curriculum, there is a shortage of qualified, experienced teachers.
Sustain annual conference - 8 December

Book now
Share
Get updates
Children's Food Campaign: Better food and food teaching for children in schools, and protection of children from junk food marketing are the aims of Sustain's high-profile Children's Food Campaign. We also want clear food labelling that can be understood by everyone, including children.
Event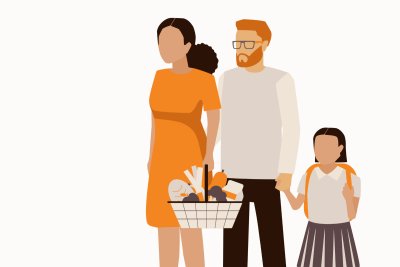 Sustain annual conference - 8 December
Menu
Support our campaign
Your donation will help us champion children's rights, parent power and government action to improve the food environment children grow up in.