Children's Food Campaign is thrilled to introduce our new Children's Food Ambassador Programme. We are looking to recruit a group of 12 extraordinary parents and carers of children aged under 18, across England, to join us.
If you're a parent or carer with a child / children under 18, you can apply to be part of our programme, where we make your voice heard on the food issues which matter to you and your children.
What is the Children's Food Ambassador Programme?
Children's Food Campaign is creating a new voluntary panel to ensure our activities are informed and inspired by the realities and lived experiences of people with children.
For our first 2023 group, we are looking for up to 12 parents and carers of children aged 0-18, from different regions in England.
Children's Food Campaign will share insights from parents and carers, combined with public polling, with relevant Government departments, politicians, advertising regulators and industry bodies, as well as the media.
Why become a Children's Food Ambassador?
We believe the voices of parents and carers are crucial to policy making on the future of children's health and the food they eat. As a Children's Food Ambassador, we will rely on your invaluable experiences and insights as you navigate the challenges and opportunities around healthy food for children. This will build on the previous work of our former Parents' Jury, where we explored various topics such as sports sponsorships, cartoon characters on packaging, school food and more.
Our new Children's Food Ambassador programme will give up to 12 parents and carers the opportunity to form their own network, sharing experiences and ideas with people from across the country, and feeding into the development of our campaigns. Through a mix of online and in-person conversations and workshops, you will be able to develop your voice and expertise to influence the world of children's food, working hand-in-hand with staff at the Children's Food Campaign.
What can I expect being part of this programme?
Invitations to take part in online and in-person focus groups, every two months.
Quarterly interactive and tailored learning workshops, building the skills and knowledge you tell us you'd like to develop.
Opportunities to feed into to government consultations and respond to new developments in children's food.
You may be encouraged to reach out to any networks you have such as your local MP, school networks or other parent groups to help promote your ambassador work.
What we are looking for:
Open to all parents/carers/guardians of children under the age of 18 in England.
Passionate about the relationship between food and happy, healthy children!
Some degree of English is required.
Able to commit 12 months with us, with options to renew up to 3 years.
Able to dedicate about 2-4 hours per month.
Access to a device to join online meetings (if this is a concern, please highlight this in your application).
Ability to travel within the UK to two in-person meetings or workshops per year (travel and any other necessary expenses to facilitate your participation will be covered).
Previous or current experience of being part of family or community networks or groups is desirable but not essential.
Diversity and inclusion
We are working to ensure that, collectively, the panel represents a wide range of backgrounds, personal identities and lived experience. We welcome everyone but particularly parents of communities and identities typically under-represented in decision making. Read more about our Diversity and Inclusion policy.
How do I apply?
Please complete our online Google form.
We will be reviewing applications between now and until end of September on a rolling basis. However, if we receive enough applications, we will be closing the applications earlier.
If successful in our application stage, our Children's Food Campaign Officer, Naema Jannath will get in touch and set up a phone call.
---
Frequently Asked Questions
How long will this application take to complete?
This application will take approximately 15 minutes.
How long is this programme?
An initial commitment of 12 months (Autumn 2023 to Autumn 2024) with the possibility to extend participation for up to three years.
Why is it only in England?
Currently, this is a pilot programme we are testing out in England. Many policies affecting children's food differ across the devolved nations, and we will be happy to explore partnerships to expand the model further in the longer term. However, we recognise the importance of hearing the voices of all parents and carers across the UK. We will therefore also be commissioning a large-scale national poll during 2023-24, to complement the work of the ambassadors.
I am not a parent or carer, can I still apply?
We appreciate that it is not only parents and carers who have an important voice in food matters related to children's health. While this pilot programme is for those who are the primary caregiver for their children, we hope to create other programmes in the future that bring in broader range of perspectives, such as, teachers, health professionals and/or young people themselves.
I would like to apply, but I do not meet all the criteria.
The only essential criteria at this stage are that you have children under 18, are a primary caregiver, and resident in England. Even if you don't meet all the other criteria we still highly encourage you to apply if you are interested and have a passion for improving the relationship between food and healthy, happy children.
Do all of my children need to be under 18?
No, as long as you have at least one child under 18 you can apply.
Will you offer any reimbursement for costs of childcare, or other payment for my time?
This is a voluntary role with the Children's Food Campaign, but we will be making every effort to ensure any costs that facilitate the active participation of our ambassadors. If your application is successful to the next stage, we will discuss any financial or other support needs you may have.
I would like to apply, but I won't be available for the whole year.
You are still encouraged to apply and if successful, you can discuss this further with our project officer.
What happens after I submit my application?
We really appreciate you taking the time to complete our application. We will read every application with great interest, and we will get in touch if you are successful.
However, please note we are expecting a high level of interest. Therefore, we will only be able to get back to those that have been successful to the next stage.
The next stage will involve a 20 minute phone interview with our project officer. You will be contacted in advance to set up a suitable time.
What training and support will be available?
This programme aims to provide a range of training and learning workshops quarterly, directly supporting the needs of our ambassadors. This can range from increasing your knowledge on important food matters to strengthening your public speaking and building your communications skills. We encourage our ambassadors to include what other skills they would be interested in developing as part of the programme in their application!
Are there other ways that I can get involved in supporting the Children's Food Campaign?
Yes! You can join our mailing list to keep up with the latest updates from us and be in the know of how you can get involved in our campaigns. Also, don't forget to stay connected with us on our Twitter and Facebook.
If you have any comments or questions, please email Naema Jannath at naema@sustainweb.org
Share
Get updates
Children's Food Campaign: Better food and food teaching for children in schools, and protection of children from junk food marketing are the aims of Sustain's high-profile Children's Food Campaign. We also want clear food labelling that can be understood by everyone, including children.
Menu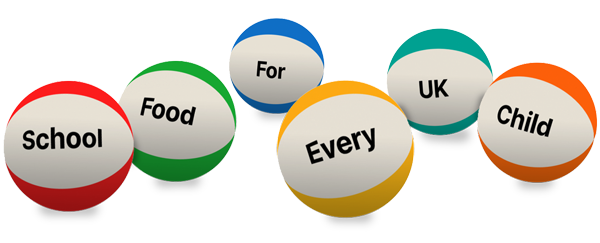 Ask your MP to end the school food postcode lottery now
Support our campaign
Your donation will help us champion children's rights, parent power and government action to improve the food environment children grow up in.