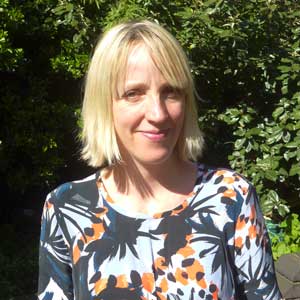 As one key element of our work on post-Brexit food, farming and fishing policy, Sustain's sustainable standards in food and trade policy activities are led by Orla Delargy, who is also Sustain's parliament and communications specialist.
She is working hard to promote the opportunities and threats for food, farming and fishing as we exit the EU so we all have decent food to eat at the end of the process.
She has over 15 years' experience of communications strategy and planning, media handling, corporate communications, public affairs and reputation management in two Whitehall Departments, the private and third sectors. Orla joined Sustain from LEON restaurants, where she led a campaign to save universal infant free school meals.
Before that, she was head of campaign strategy and chief press officer at the Department for Education, advising ministers on communications around high priority areas such as changes to testing, the national curriculum, teacher recruitment and the school food plan.
Who we work with on standards in food and trade
Food standards are highly relevant to a wide range of Sustain alliance members, who we support to ensure that their voices are heard in key policy processes. Sustain is also actively supporting several independent networks, alliances and activities to address important issues for standards in food and trade, including:
The Alliance to Save Our Antibiotics, run by a partnership of Compassion in World Farming, the Soil Association and Sustain, aiming to reduce the overuse of antibiotics on farms. Sustain sits on the steering group of this initiative.
The Eating Better Alliance, helping people move towards eating less and better meat and more food that's better for us and the planet. Sustain sits on the board of this independent alliance.
The Food Research Collaboration: Coordinated by the Centre for Food Policy at City University London, facilitates joint working by academics and civil society to improve the UK food system, including running seminars involving academics, civil society, policy-makers and industry. A key focus for this work over the next few years will be Brexit, and co-creating better governance for food, farming, fishing and trade. Sustain has instigated or contributed to several research initiatives and sits on the advisory group for the collaboration.
Greener UK is a group of 13 major environmental organisations, with a combined public membership of 7.9 million (some of which organisations are also members of the Sustain alliance). They are united in the belief that leaving the EU is a pivotal moment to restore and enhance the UK's environment. Sustain sits on several working groups of Greener UK and Wildlife & Countryside Link (see below) and has a close working relationship on policy development, advocacy and communications work, in relation to post-Brexit environmental policy.
The Trade Justice Movement is a UK coalition calling for trade rules that work for people and planet. Sustain is supporting the Trade Justice Movement's call for UK trade policy to support trade justice, with the rules weighted to ensure healthy and sustainable outcomes for ordinary people and the environment.
Supporters
Sustain's work on food standards is supported by the JMG foundation, and also contributes to Sustain's work on Sustainable Farming and Sustainable Fishing.
Share
Get updates
Brexit: We stand at a cross-roads. When the UK leaves the European Union, will our leaders uphold good standards for our food, farming, fishing and trade deals? And will they agree a sensible deal with the EU? We need to make sure that they do!
Menu
Support our charity
Donate to enhance the health and welfare of people, animals and the planet.