With less than two months until the global summit in Glasgow, members of the Sustain alliance are gearing up their actions to help put food on the agenda at COP26.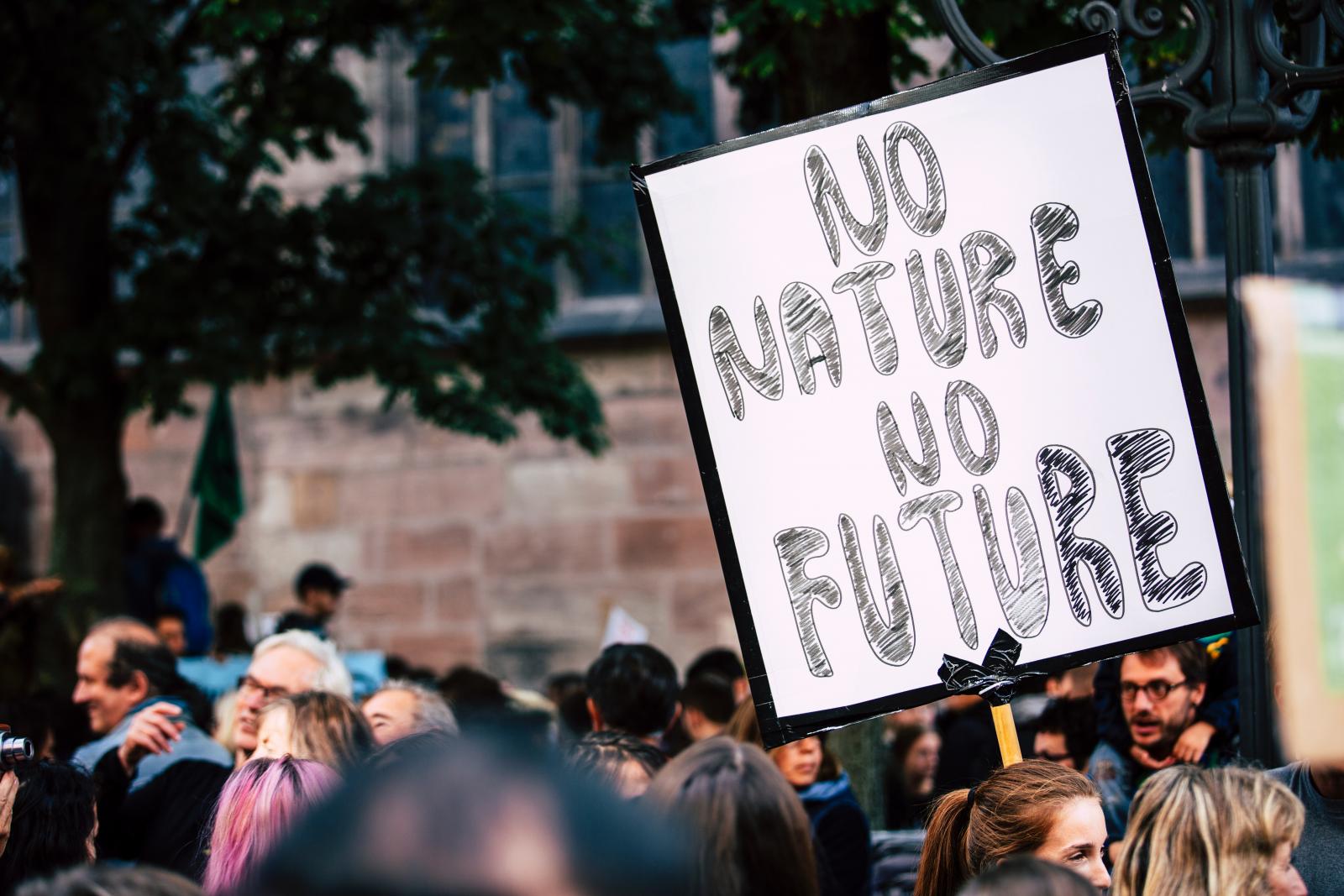 Photo by Markus Spiske on Pexels
From low carbon lunches to a new podcast with farmers, organisations from our alliance are taking creative and tactical approaches to engage people and policymakers on why food and farming needs to be a part of action on climate change.
Here's a quick round-up of what a few are up to, which will be updated over the coming months as more action takes place.
The Landworkers' Alliance will be in Glasgow for two weeks during COP26, calling for agroecology and food sovereignty to be recognised as real solutions to the climate crisis. Until then, they are also working on a short podcast series with farmers and a collection of blogs with La Via Campesina, as well as other ways to engage people before and during the summit. To learn more and get involved in their programme of events in Glasgow, check out their website.
Sustainable Food Places is hosting a day of celebration and action on 29 September, with members across the country holding low-carbon lunches to highlight how what we do locally can make a difference. The lunches will also involve community members, from school children to local councillors, to encourage action at every level.
Compassion in World Farming will be spotlighting the lack of attention being given to farming and livestock issues during COP26, and urging governments to look at this as part of the challenge. They are inviting other NGOs interested in agroecology, diet, animal welfare and environment more generally to join their efforts via a joint public letter, so please get in touch if your organisation would like to sign. CIWF will also have a stand in the Blue Zone during COP26 in Glasgow.
Nourish Scotland, an observer of the Sustain alliance, is working both within the UK and internationally to encourage sub-national and local governments to sign the Glasgow Food and Climate Declaration. They are also partnering with Climate Tracker to support six early-career journalists around the world to report on local Fork to Farm Dialogues ahead of COP26. This work will be presented at a Global Dialogue between farmers and cities on the 5th of November.
Green Alliance, also an observer of the alliance, has just published an update to their net zero policy tracker, revealing that the UK government is still considerably off track for net zero carbon emissions by 2050, despite some recent progress as well as policies in the pipeline which could help if agreed.
Plantlife is hosting an expert panel on 20 October to discuss the objectives and challenges that they face in promoting species rich grasslands as a unique climate solution. Find out more and register to take part.
The Country Trust has developed Climate Action Farm in a Box, a free, hands-on, cross-curricular programme that builds connections between farming, the food we eat, and the climate. The Box supports teachers and children working at Key Stage 2 by introducing the concept and consequences of climate change, whilst inviting them to reflect and explore their feelings around this often over-whelming subject.
Feedback Global have a number of events on food, feed and including on anaerobic digeston.
At Sustain, we're working hard to show that food production and diets are critical to halting climate change but missing from the COP26 agenda. Across our local networks we are promoting the Glasgow Food and Climate Declaration as well as helping local authorities figure out what it looks like to put this commitment into practice.
Nationally, we are also asking alliance members to sign Compassion's joint public letter, and our sustainable farming team is at the forefront of lobbying for agroecology to be the focus of land use in the UK, having undertaken extensive work around ELMs as well as recently publishing a briefing on Nationally Determined Contribution emission negotiations with Plantlife. Alongside our work on the National Food Strategy White Paper, we are outlining to government the barriers that need to be removed from the buying standards to deliver more climate friendly meals in the public sector.
Other organisations beyond our membership such as the Food, Farming and Countryside Commission and the Nature Friendly Farming Network are also planning events and campaigns. We'll keep this blog updated as more plans take shape in the coming months.
Sheep farmer. Credit: Cottonbro | Pexels
Published 13 Sep 2021
Sustain: Sustain The alliance for better food and farming advocates food and agriculture policies and practices that enhance the health and welfare of people and animals, improve the working and living environment, enrich society and culture and promote equity.
Maddie leads on Sustain's communications strategy and social media, as well as supporting campaigns and promoting the work of alliance members. She also manages Roots to Work, a platform for job opportunities in the field of good food.
Maddie Guerlain
Communications and Learning Coordinator (maternity cover)
Support our charity
Donate to enhance the health and welfare of people, animals and the planet.