With many parents reporting a poor food culture in their children's schools, what can schools do to ensure their pupils are nurtured in a healthy food environment? Children's Food Campaign shares its top 10 ideas for change.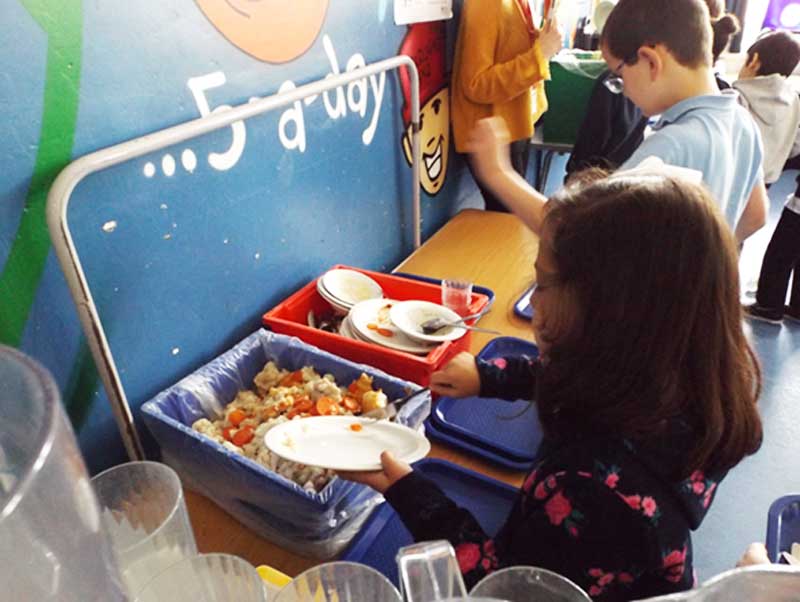 Credit: Brighton & Hove Food Partnership
The current facts around healthy weights in the nation's children do not make comfortable reading. According to the National Childhood Measurement Programme, around one in four of children entering primary school are overweight or obese. By the time they leave aged 10-11, the numbers have risen to more than one in three (34.2% on average). For children from more disadvantaged backgrounds the risk is doubled. Meanwhile, 95% of 11-16 year olds are not eating enough vegetables, and according to the Food Foundation, 17% of children's vegetable intake comes from just two sources: pizza and baked beans.
Government School Food Standards, introduced in 2015 under the auspices of the School Food Plan and now under review once again, have made a reasonable effort to lay out an approach to encouraging healthy eating habits in school. It sets out the food categories – from fruit and veg, to starchy foods, milk and dairy, meat, fish, eggs and other proteins like beans, drinks and limits on the number of foods high in fat, sugar or salt (HFSS) to be served during school lunches. In many schools, especially in the primary education sector, there is no doubt a healthier, more nutritious and varied menu has emerged. However, when the Children's Food Campaign surveyed members of its own Parents' Jury, a very mixed and unreliable picture of school food across the UK emerged.
"The school meals do not have enough portions of vegetables and no whole grains and therefore I feel are very poor value for money. I also would rather they did not buy a lunch as then they can choose and would be tempted by puddings, cakes and cookies as well as sugary drinks," said one parent of two primary school age children who had given up on school meals in favour of packed lunches.
"Schools teach about healthy eating but practice does not reflect the teaching. In my child's primary school sweets and chocolate are often used as rewards, which I think should be banned. Most children give out sweets on their birthdays. School regularly sell sweets and cakes as a way of fundraising for the school. There is a privately run breakfast club on the school site which serves sugary cereals such as coco pops," said another frustrated parent.
Clearly, for any parent, a poor food culture in school is a matter of concern and for school food providers, they need parents to reinforce any positive work on nutrition or provision of healthy food too. School Food Standards are currently only mandatory for state-maintained schools, where as academies and free schools established between 2010-14 are exempt, an estimated 4,000 schools at the time of the standards' introduction. Whilst many have signed up to follow the standards voluntarily, it still leaves a lottery for parents sending their children to school.
Formal monitoring
In the absence of formal monitoring, both the Department for Education and Ofsted have so far resisted calls to introduce formal monitoring on healthy schools and compliance with standards and mandatory nutrition education curriculum delivery, so that parents can see how well they are performing. In March 2019, a survey led by School Food Matters of over 1,000 teachers, governors and administration staff revealed 97 per cent support for a Healthy Schools Ratings Scheme (HSRS) to act as a benchmark for school performance on issues relating to healthy eating, physical activity and nutrition education, and 85% agreed it should be mandatory.
In July 2019, the government launched a 'beta-version' Healthy Schools Ratings Scheme for a test period during the next 12 months – it is only a voluntary self-assessment process for schools registered with Sport England's Active Lives survey, and within the survey compliance with School Food Standards will be expected rather than actual evidence required to be presented. Nevertheless, we are joining School Food Matters to encourage schools to take part in the HSRS specifically with the aim of testing its value, and making recommendations for the 12-month review process. If your school has completed the HSRS, please contact School Food Matters who are coordinating responses from schools to feedback to Department for Education.
All hours of the school day
Making schools healthy eating zones is an idea that extends much further than core school meals – breakfast and after school clubs, tuck shops and vending, extending cookery and food education, food growing areas, school fundraising initiatives are all part of an overall healthy eating culture.
The immediate surrounds of schools also come into focus, with increasing prevalence of fast food hot takeaways near schools, many of them offering so-called 'uniform meal deals' targeting kids with cheap meal deals at lunchtime and end-of-day. Secondary school stay-on-site policies, the norm in primaries, could also be a solution, but only if the school catering and vending operations and mealtimes reflect a healthy eating culture, including packed lunch policies. Opinion is split on whether the latter should be voluntary or mandatory, and neither teachers nor parents claim to be fans of the 'packed lunch police'.
What can a school do?
So how do schools ensure the most vulnerable children are protected and nurtured in a healthy food environment? Here are Children's Food Campaign top 10 ideas, and we'd love to hear what you are doing too.
Establish a whole Healthy School Food policy, covering the full school day, not just lunches, including breakfast and after school events and stay on site policies
Sign up for the Soil Association's Food for Life schools programme, whose bronze, silver and gold level awards align with Healthy Food Standards as well as sustainability, with many caterers and suppliers now able to provide meals that comply.
Ensure fundraising and sporting events reinforce healthy eating messages – replacing sugary fizzy drinks or cakes with healthier alternatives.
Grow your own – it's amazing how much children are inspired and how much can be grown in a tiny space, with lots of ideas for schools from groups like Garden Organic or Capital Growth. Turn your fruit and veg into cash by selling it - take a look at School Food Matters' food enterprise programmes.
Make sure pupils have a healthy breakfast – avoid sugary cereals, muffins and croissants in breakfast clubs - organisations such as Magic Breakfast specialise in providing healthy breakfasts for disadvantaged children.
Especially in primary school, create sensory, hands-on sessions for children to 'explore' healthy foods – check out programmes such as Royal Academy of Culinary Arts' Chefs Adopt-A-School or Flavour School.
Sign up to be a SUGARSMART school – there are campaigns across the UK and lots of ideas for schools and school caterers on driving sugar reduction.
Adopt a water only policy – it's an idea already popular in New Zealand schools and now flowing into the UK too! There is support available for drinking fountain installation in this handy toolkit.
Sign your school up to additional easy-to-do activity programmes such as the Daily Mile.
Find out what your local public health team can do to support you, and use your influence to improve the immediate vicinity of your school: implementing more local advertising restrictions, or addressing the prevalence hot-food takeaways in your area.
A version of this article was first published in Education Business magazine in September 2019.
Sustain annual conference - 8 December

Book now
Published 12 Sep 2019
Children's Food Campaign: Better food and food teaching for children in schools, and protection of children from junk food marketing are the aims of Sustain's high-profile Children's Food Campaign. We also want clear food labelling that can be understood by everyone, including children.
Barbara joined Sustain in 2018 and manages the Children's Food Campaign, which champions children's rights, parent power and government action to improve the food environment children grow up in. This includes campaigning for tighter regulations of junk food marketing to children, better school food and reducing children's consumption of sugary or unhealthy food.
Barbara Crowther
Campaign Coordinator
Children's Food Campaign
Event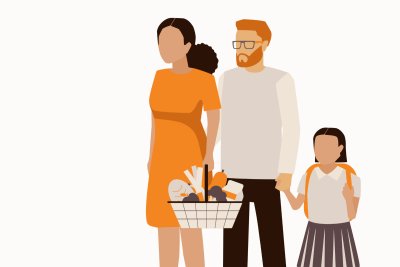 Sustain annual conference - 8 December
Support our campaign
Your donation will help us champion children's rights, parent power and government action to improve the food environment children grow up in.