Real Bread Campaign to do list
How you can help with what needs doing right now during the COVID crisis.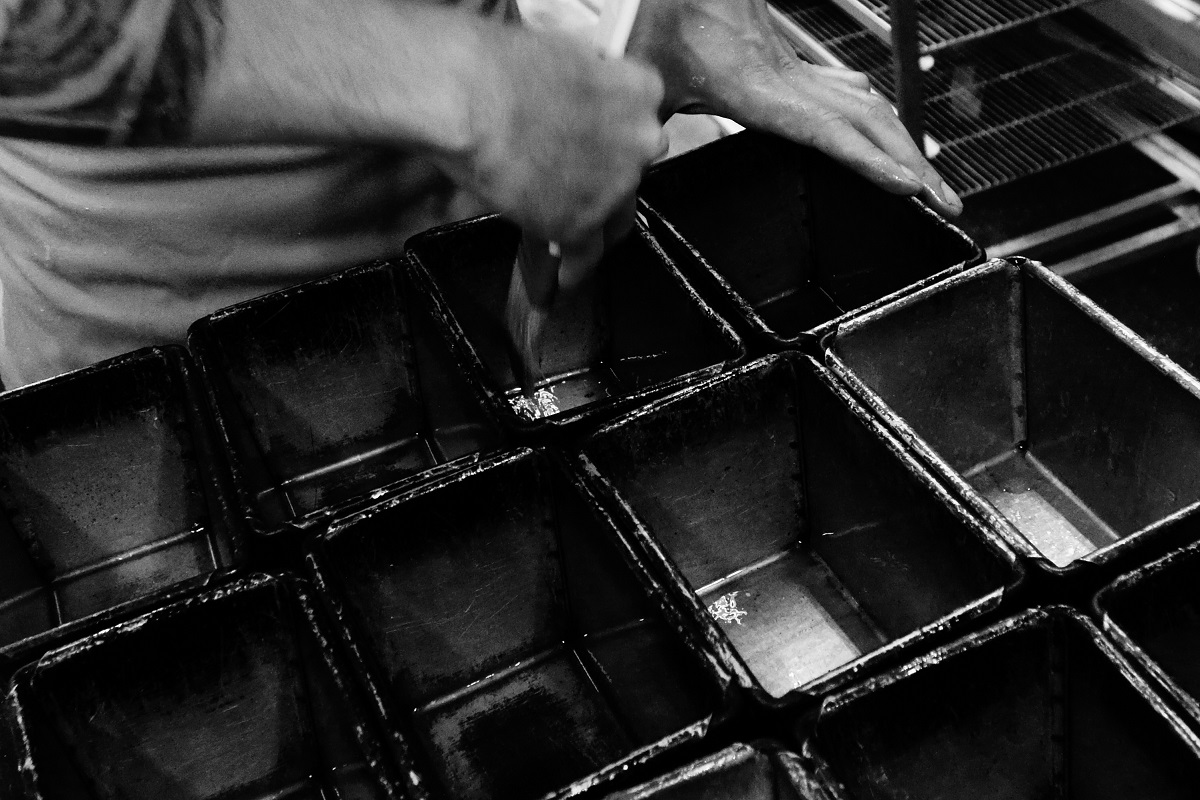 In addition to our recent survey, I've been gathering reports from Campaign ambassadors, supporters and other friends, as well as keeping an eye on media reports and social media posts. Based on all of this, I've come up with a to-do list.
Please help me to help others
I'm the only member of the Sustain team dedicated to the Real Bread Campaign. Right now, I'm even more limited than usual in being able to do everything I need (let alone want) to do to support bakers, baking business owners and other Real Bread lovers. I haven't been able to research these things, let alone do them.
I know that many people in our network are really struggling right now. Various combinations of loved ones and staff members (and even yourselves) falling ill; trying to keep up with a surge of demand or, conversely, trying to protect your livelihood and that of your staff as wholesale and other demand dries up; bottlenecks in flour supply; councils or other operators making the (understandable but frustrating) decision to close farmers' and other food markets; and other factors mean that some of you don't have time to eat, think and sleep.
It's awful to see and I'm not going to ask for any of your time.
If, on the other hand, you feel you might be able to spare some time, please step this way…
Take care,
Chris Young
Real Bread Campaign coordinator
See also:
What needs doing
Here is a list of things I believe need addressing and what the Campaign can do to help. If you could help, please email me.
The issue: Wholesale bakeries losing significant chunks of business since the closure of eateries.
The ask: If your wholesale bakery has found/created any alternative outlets/customers or income streams, that could work for others, please let me know.
The issue: For some bakeries, supplying nearby supermarkets is of interest.
The ask: If you do this, would you be happy to let others pick your brains? If you're a supermarket buyer, can we put bakers in touch with you?
The issue: Bakeries are wanting/needing to set up retail (B2C) delivery services.
The ask: Do you know of a how-to guide from a trustworthy source? Failing that, have you set one up and would you be game to write one we could publish on our website? Are there local delivery networks that can be tapped into?
The issue: Bakeries are wanting/needing to set up online shops/ordering.
The ask: Do you know of a how-to guide from a trustworthy source? Failing that, have you set one up and would you be game to write one we could publish on our website?
The issue: Bakeries, pizzerias and other businesses with stocks of flour have been forced to close. Other bakeries and community groups desparetly need flour to bake Real Bread for key workers and vulnerable people.
The ask: Proven solutions to redistributing flour to bakeries / takeaway eateries / charities / organisations / ad-hoc groups that are helping to feed people who really need it. eg though free school meal services, pop-up NHS staff canteens/shops, meals on wheels and other deliveries to people who are elderly, vulnerable or otherwise isolated isolated. Are any mills back hauling and redelivering?
The issue: Everyone (well, in our social media bubble) seems to have become Real Bread bakers…though finding bread flour and yeast is an issue.
The ask: Have you created a Real Bread recipe that replaces all, or at least a significant percentage, of bread flour with other ingredients that people might have in their cupboards? eg couscous, oats, potato or other veg, cooked rice, polenta, breadfast ceral or whatever? If so, and it's worked for you (we're not after untested ideas or suggestions) and you would you be happy for us to publish it in the recipe section of our website, please email it to us.
It can be leavened with sourdough starter or baker's yeast (no baking powder/soda), or unleavened, and needs to be your own recipe. We need a 1200 x 800px photo (see other recipes for the format) so if you have one you have taken (or that we have the copyright holder's publish.
The issue: Bakery owners, bakers and other Real Bread professionals having a seriously crappy time and in need of someone who 'gets it' to talk to.
The ask: Setting up video meet-ups for Real Bread professionals (inc. microbakeries and baking schools, owners and employees) to ask for - and share - ideas, info, concerns etc. Call it networking or peer-to-peer support, if you like.
The issue: Everyone (in my social media bubble, at least) has become a domestic Real Bread baker.
The ask: Setting up Real Bread bakealong video meet-ups for newbie bakers to pass on your knowledge.
The issue: People suffering from anxiety, depression, acute feelings of isolation, and other challenges to their mental wellbeing.
The ask: Setting up mindful/therapeutic Real Bread bakealong video meet-ups.
The issue: We have supporters in more than 20 countries but, so far, have been struggling to keep up with providing even info for the UK.
The ask: Do you have information from governmental (and other trustworthy) sources in other countries we can add (or link) to from our Q&A page?
The issue: There is good news out there which others will find uplifting and, in some cases, can inspire people to do similar.
The ask: Writing up short articles (500-1000 words) for our website about bakers, millers etc. doing brilliant things in their local communities. Articles can focus one baker(y) or several. I also want to be ready to celebrate these heroes via mainstream media, so it's useful to have their stories to hand. In the first instance, please drop us a short line or two, rather thn a full article - I don't want you writing something I can't use.
The issue: Your fellow baking business owners facing similar challenges to you.
The ask: Are you willing to write a thought piece that might help others going through what you are, having to make near impossible decisions? How the hell do you socially-distance in a bakery? How do you balance the needs of your business and everyone (staff and customers) who relies on it (as well as your vocation of keeping people fed well) against the health of your staff, your customers, all of their families and everyone else they come into contact with?
There's no single answer but your thought process might help others.
Anything else?
What else do bakers want/need right now and what will help them?
We have a website and though we can't build anything new for it, I can add original content and signpost from it to reliable sources that have published useful content already, to make it the go-to site for Real Bread bakers needing help and info related to the current crisis.
We have an international network of supporters and other friends. What can we ask them to do (and what are you willing to do or doing already) for the benefit of Real Bread business owners, staff and everyone else in your and their local communities?
Lastly for now, if you haven't already, please join the Real Bread Campaign. I know times are particularly tight for many people, but our charity needs support now so we can keep doing our work during this crisis, and to help pick up the pieces afterwards.
---
SHARE