Turn on the taps for World Refill Day
After a year that saw a significant rise in single use plastic, activists, businesses, community organisations and others are once again gearing up for World Refill Day on 16 June. But is citizen action enough to revive a refill revolution and bring back the movement to normalise free drinking water access? Vera Zakharov argues why the public sector should turn the taps back on.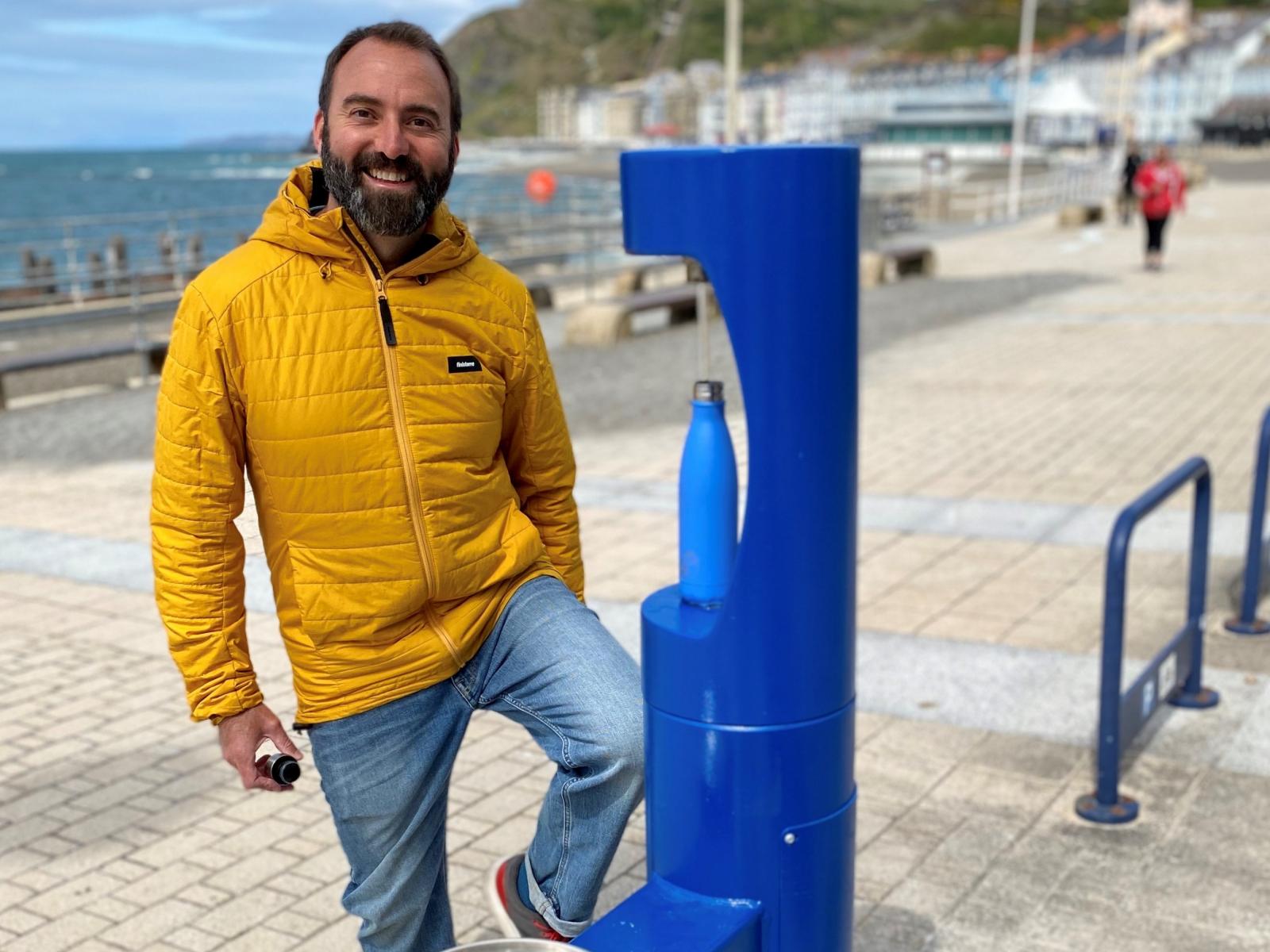 Aberystwyth drinking fountain, credit Richard Steele, Refill Aberystwyth
The Covid pandemic has had many deep and long term impacts on local health improvement work, but one rarely mentioned is the significant setback in progress on expanding drinking fountain and refill station provision. The start of the pandemic led to many drinking fountains being shut off, and put a pause to most existing plans to install new ones as councils pivoted to focus their resources and energy on Covid responses.
As restrictions are set to ease further within weeks, and in honour of World Refill Day on 16 June promoted by the charity City to Sea, there is a growing body of evidence, guidance and local examples that can and should facilitate bringing drinking fountains and refill stations into public use and make up for lost time on progressing public health and plastic reduction agendas locally.
The tide had turned
Until last year, expanding drinking water access was a top priority among many local authorities, independent businesses and national chains, as well as grassroots neighbourhood and activist groups, on the basis of progressing public health improvement. The majority of active Sugar Smart campaigns were linking up with local Refill hubs, citing the expansion of refill points as a key action in their obesity reduction strategies. And the Mayor of London, working in partnership with the Zoological Society of London and later with Thames Water, announced plans to install 100 drinking fountains across the capital. Of those, 80 were successfully installed, with plans to install at least another 50 by April 2021. These plans were paused and the existing fountains were turned off as a safety precaution as our understanding of Covid-19 developed.
Murky guidance vs clear science
One major setback for fountains and refill stations work was the lack of clarity from the Government on whether they pose a risk to public health in the case of a pandemic, and crucially lack of directive on how to keep them operating safely. However, the scientific community, from WHO to the NHS has been clear that Covid-19 is not a waterborne virus and the risk of catching it from a drinking fountain is extremely low. In June 2020, a statement supported by over 100 scientists from across the world clarified that the risk of surface transmission is extremely low and using refillable containers is no less safe than single use plastic. Further guidance on using standard risk minimisation procedures such as physical distancing, personal hygiene and regular surface cleaning regimens had been made available in some localised contexts, for example through the London COVID-19 Scientific and Technical Advisory Cell. So while it was and is possible to keep fountains operating safely, without a clear statement from central Government, local authorities are still waiting for a signal to turn the taps back on.
A trickle of hope
In spite of a lack of clarity, some fountains remained in operation. In September of last year, I was pleasantly surprised to find the drinking fountain in London Bridge station, installed and maintained by Network Rail, still in operation and gratefully refilled my bottle. It certainly benefitted from being indoors and looked after by the station's cleaning crew, but that did not explain why other train station fountains, for example in Victoria Station, remained shut. And in Aberystwyth, Wales an outdoor drinking fountain was unveiled in May 2020 just in time for the balmy summer, alongside public messaging around following Covid safety guidance when using the fountain (pictured alongside this article). So rather than a true risk to public health, the reason for the wholesale shutting of existing public drinking water infrastructure is likely due to a lack messaging from national government. But hopefully, the slow trickle of local fountains being turned should trigger a sea of change.
A health and climate mandate
The public health argument for increasing free drinking water access is abundantly clear. Increased water consumption has a positive impact on the weight and health outcomes in children and adolescents. Research by Keep Britain Tidy found that 78% of UK citizens want to see greater public access to free drinking water. London's Child Obesity Taskforce's Every Child a Healthy Weight framework of ambitions, adopted by the Mayor of London, sets out a target of ensuring no Londoner is more than 100m away from free water access. Moreover, the environmental argument for increasing drinking water provision is all the more salient as we consider all the actions needed to avert a climate and nature emergency. Engendering a culture of reuse and waste minimisation should be part and parcel of any local authority climate action plan. There are many reasons to turn the taps back on, especially as the summer heats up.
A time for action
World Refill Day sets out a number of actions individuals and businesses can take, from choosing to reuse, to setting up refill stations and linking up with the Refill App. Check out City to Sea's wealth of resources, from promotional materials to covid-safe refill guidance. But there are longer term, bigger impact actions that only local authorities and local food and sustainability partnerships can lead on. These are the actions that will signal a societal direction of change and further normalise not only a culture of refill but a culture of choosing refreshing, free-flowing water as the number one drink of choice.
phase in existing drinking fountains that may still be closed, and publicise Covid-safe ways of using them (refer to guidance here on page 4)
promote refill to members of the public and local businesses and community spaces using these resources
revisit actions around free drinking water access and refill infrastructure in your local child obesity reduction and healthy eating strategies
ensure free drinking water access and promotion of refill are part of your council's climate action plans.
register your activities on the Sugar Smart website under the 'Promote Water' category
Download Sustain's Drinking Water Toolkit as part of our 50 Fountains Challenge and explore guidance and frequently asked questions to develop your local strategy for increasing public access to free drinking water.
Sugar Smart is a Sustainable Food Places campaign lead by Sustain.
Vera is the Sustainable Food Places Local Action Coordinator, linking up local activity across the network to help drive national-level policy change. She oversees the programme's Good Food Movement work, helping food partnerships connect with grassroots communities and support resident-led action. She also leads on the Veg Cities campaign and the annual Sustainable Food Places Day of Celebration and Action.
Vera Zakharov
Campaign Coordinator
Sustainable Food Places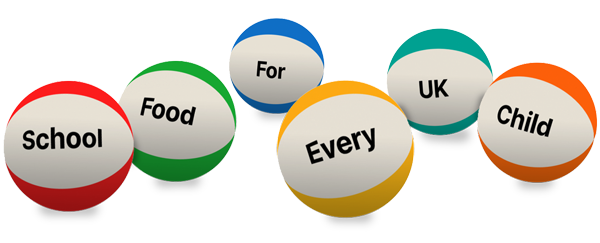 Ask your MP to end the school food postcode lottery now
Support our campaign
Your donation will help communities and organisations to take action to reduce the sugar we all consume.