The various crises we face, from climate change and geopolitical instability to pandemics and changing relationships with neighbouring countries, are putting our centralised and complex food system to the test. They are stretching its limits and showing its weaknesses. To reduce these impacts, the priority should be making our food system resilient and sustainable now and for the future.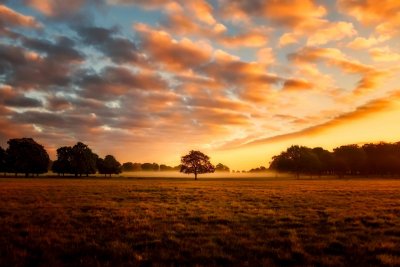 British rural landscape. Credit: Pixabay
These food system vulnerabilities are leading to an increase in the cost of food as well as farming inputs, and genuine concerns of global food shortages in the coming months. This has led to calls to take action to tackle those issues but the solutions proposed could themselves jeopardise, rather than improve, the situation.
If our food supply is to be secure, the elements of that system – like farming, supply chain and retail – need to be resilient and environmentally sustainable. Intensifying production – which many have called for – to the detriment of the environment and our health cannot be the solution.
Farming policy
Defra could use the farming budget to support farmers into agroecological and regenerative approaches to food production. We know this can deliver benefits for climate, nature, health, and resilient food productivity by reducing, over time, a heavy reliance on synthetic fertiliser, pesticides, and animal feeds, and increasing the focus on soil health and ecosystem services.
That budget, in England, is worth roughly £2.2 billion per year. Most of that goes towards direct payments for owning land that is maintained in a good agricultural and environmental condition. It is fractionally used to support resilience, sustainability and delivery of environmental public goods. A suite of options, shaped to support agroecology, like organic and regenerative agriculture, is needed, such as a more ambitious and whole farm Sustainable Farming Incentive scheme, advisory support, grants to invest in the right kinds of equipment and technology, reinvestment into county farms, and a new entrant scheme that is more than just business advice.
That financial and policy support needs to come through sooner rather than later so that farmers have certainty in planning ahead and making business decisions.
Levelling up food and farming
The UK Government has an opportunity to 'level up' the food system through investment and collaboration. Funds like the UK Shared Prosperity Fund and Community Ownership Fund should be targeted at investing in local food infrastructure and partnerships. By investing in a network of food hubs, distribution units, processing and storage facilities, and other locally based food enterprises, the Government can catalyse more local and shorter routes to market.
These are critical to start a shift to shorter supply chains that pay farmers a fair price, support agroecological farming, build community wealth, provide decent jobs, and make healthy food affordable to the local area – yes, no mean feat, but crucial to aim for.
This is also needed because UK's food retail market has become consolidated, where 9 supermarkets control over 90% of that market. Not only does that mean the UK is putting all its eggs in one basket in terms of food security and centralised distribution, but it has also led to power imbalances where the supermarkets hold all the cards and use unfair trading practices to bully farm businesses.
Publishing the Government's Food Strategy
The delay to the Government's response to the National Food Strategy has only increased uncertainty in the food and farming sectors. This could hold some of the keys to unlocking a more holistic approach to our food system.
We understand that the Government's response has been delayed while the situation in Ukraine dominates. However, rising costs to consumers, anticipated autumn shortages and warnings of hunger as families choose between food and heat, demonstrate the need for a cross Government plan for the food system. Businesses need a clear policy pathway and citizens need support to access healthy, sustainable diets with lower climate and biodiversity impacts.
This must include a Land Use Framework that identifies opportunities, barriers and how best to use our land for food, climate, nature, health, housing and other aspects of our lives, as well as a strategy and action plan to reduce food waste and a rethink of the drive for large scale production of crops for biofuel and feed for intensive livestock farming units.
In the short term, as millions in the UK face a bleak prospect of increased household food insecurity, even before the Russian invasion of Ukraine triggered the current crisis, we need action. Government should ensure pensions and Universal Credit cover the cost of living while also introducing universal free school meals - a position which is supported by a majority of the public.
Beyond the food system
However, we must acknowledge that building a more resilient and sustainable food system at the farm and supply chain levels does not hold all the answers. Low wages and incomes are underlying problems exacerbating food insecurity. Food is cheap, farming incomes are low, and lots of people can't afford to buy enough food. Therefore, we want parliamentarians to push for the Government to start calculating the minimum wage based on the true cost of living – i.e. the Real Living Wage.
We believe that investing in local food systems can be part of tackling that underlying economic issue by creating better jobs and stimulating community wealth building, that will increase wages and build social food enterprises that pay farmers a fair price as well as providing affordable healthy food where it is needed.
A seven-point plan
Use the annual farming budget to support a transition to agroecological and regenerative approaches to farming.
Channel Levelling Up and regeneration money like the UK Shared Prosperity Fund into local food infrastructure and network building.
Publish the Government's overdue response to the National Food Strategy to provide a policy pathway for the food and farming sectors.
Commitment to a Land Use Framework and an end to biofuel cropping mandates and subsidies.
An action plan to tackle food waste at all stages of the farm to fork chain in the UK.
Update the minimum wage calculation to reflect the true cost of living as set out under the Real Living Wage.
Ensure pensions and Universal Credit covers the cost of living, and commit to making free school meals universal from 2022.
Published 12 Apr 2022
Sustainable Farming Campaign: Sustain encourages integration of sustainable food and farming into local, regional and national government policies.
James joined Sustain in September 2020 and works on farming policy and campaigns. Previously, he has worked in farm advice for Natural England, supporting farmers into sustainable whole farm systems.
James Woodward
Campaign Officer Sustainable Farming Campaign
Action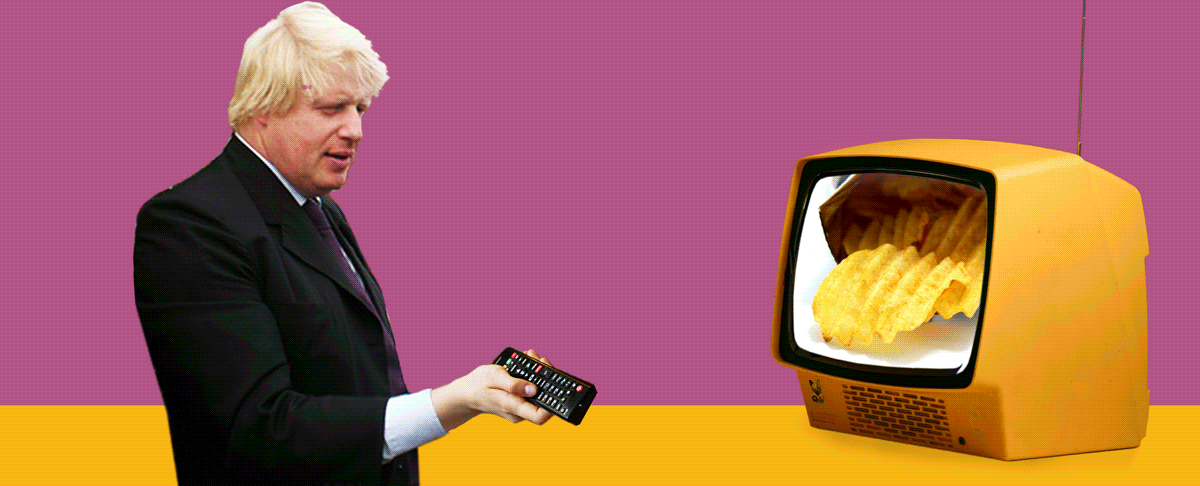 Tell Boris no #ChildHealthUTurn
Support our campaign
Your donation will help us work with farmers to push for policies to support farming fit for our future.