Food Standards Agency responds to consumer concern with work on making food healthy and sustainable
The Food Standards Agency is to widen its remit to include health and sustainability, in response to consumer concerns.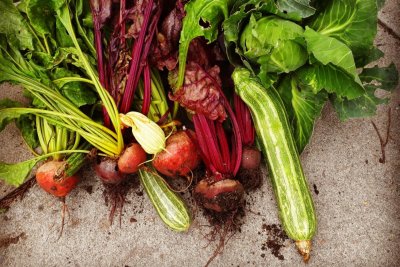 Harvest. Credit: Elena Trivelli | Sustain
The Food Standards Agency (FSA) said it would continue to ensure that products were safe and were what they claimed to be, while developing work on making food healthy and more sustainable for consumers. In the first instance it thought its role would be a convening one.
The regulator acknowledged that the food system is changing rapidly and that their new role would take into account the growing public concern about health and climate change.
In a pre-release interview, Professor Susan Jebb, chair of the FSA told the Press Association: "There is a new commitment to food that is healthier and more sustainable and there are big challenges to reduce the burden of avoidable poor health. Long-term health and environmental sustainability top the list of priorities for consumers.
She added: "now is the right time for us to consider how we can contribute to wider government efforts to reshape the food system to tackle diet-related disease and climate change."
Currently, the Agency is working with other government departments and local authorities to assess and improve the level of compliance with School Food Standards.
Kath Dalmeny, Chief Executive of Sustain said:
"It is welcome news that the Food Standards Agency is widening its scope to take in consumer concerns about health and sustainability. We know how much people care about their food, how it is produced and the impact it has on people and the planet.
We will be interested to see how the FSA puts its vision into action, given how policy making in food, health and sustainability is spread so widely across Whitehall. A key point will be to see if it is given additional powers or resources.
"We are pleased the Agency is working on a pilot to monitor compliance with school food standards. However, compliance in schools is higher than in other areas in the public sector, which is why we have been calling for legally enforceable standards across the public sector. £2.4 billion is spent on food every year in the public sector, so making sure that is healthy and sustainable could have a dramatic impact on diets and the environment.
"The war on Ukraine and the impact it will have on the food system makes the case for strong governmental food strategy that protects citizens from supply side shocks. A Food Bill attached to the forthcoming White Paper on food is ever-more pressing."
The full strategy is available on the Food Standards Agency website.
Support our charity
Donate to enhance the health and welfare of people, animals and the planet.