A briefing covering NFS recommendations 8, 9 and some of 11, and 12.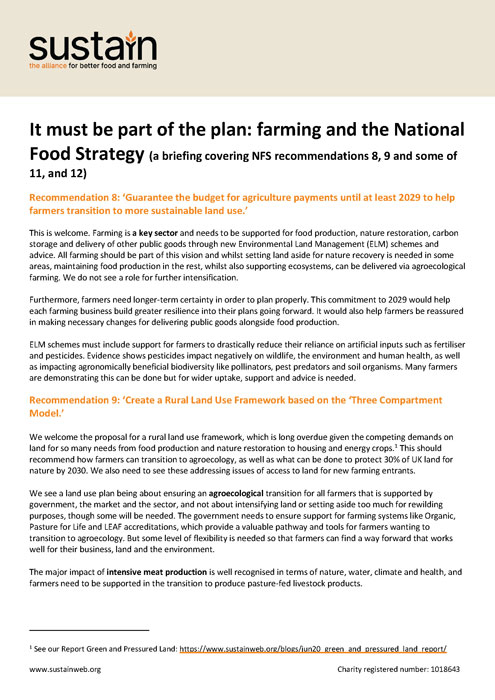 It must be part of the plan: farming and the National Food Strategy
2pp - 2021 | 196Kb
Published 19 Jul 2021
Sustainable Farming Campaign: Sustain encourages integration of sustainable food and farming into local, regional and national government policies.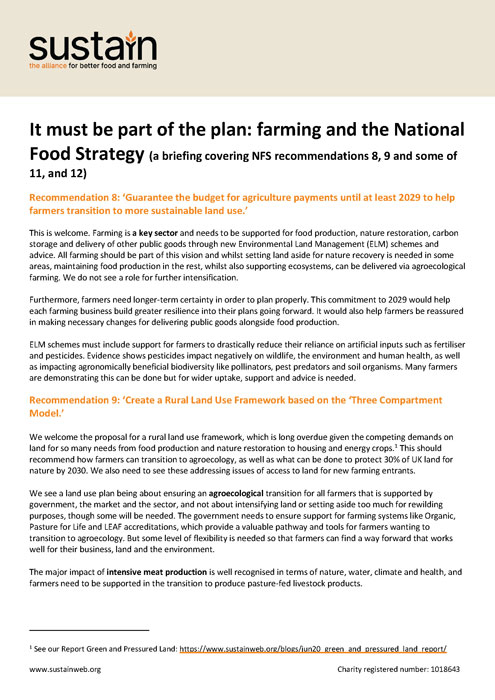 2pp - 2021
196Kb
What we're fighting for 2023
Support our campaign
Your donation will help us work with farmers to push for policies to support farming fit for our future.