Fill in our survey! What should a ring-fenced Sugar Levy be spent on?
Sustain, in collaboration with Food for Life and School Food Matters, are exploring the case for calling on the government to ring-fence Sugar Levy income to create a new fund to support healthy eating in schools.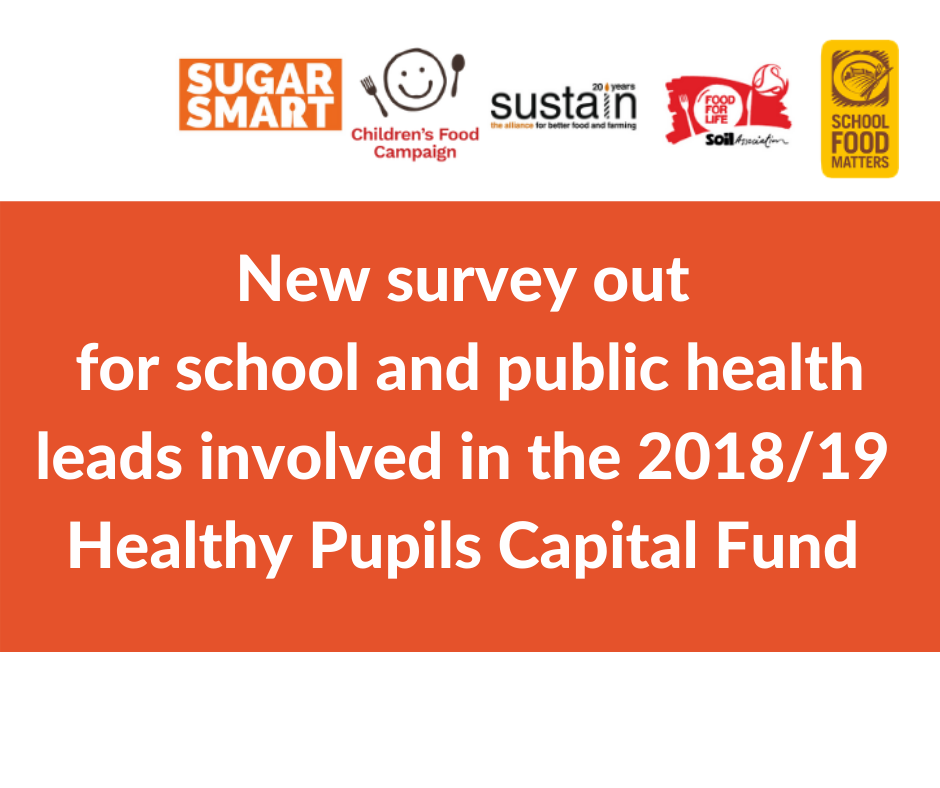 The Healthy Pupils Capital Fund (HPCF) was brought in in 2018/19 after the Sugar Tax was introduced as a one-off, year long, fund to support projects and infrastructure that improved children's physical and mental health and wellbeing in schools in England.
We are calling for the creation of a new fund, improving on the HPCF, to ring-fence Sugar Levy income going forward specifially to improve healthy eating environments in schools.
If you were involved in the implementation or dissemination of the HPCF funds, or are currently working with schools to improve nutritional health of school children, we'd like to hear from you. We've put together a survey to better understand how the HPCF was implemented, how it could be improved, and examples of projects that exist (or could exist) to help create a healthy food environment for school children, from nursery right through to college.
This fund is one of our five calls to action ahead of the goverment's Spending Review to ask for a commitment to invest in chldren's health. Please support our calls by writing to your MP.
Support our campaign
Your donation will help communities and organisations to take action to reduce the sugar we all consume.