Government tells schools to call their suppliers to guarantee food in no-deal Brexit
The Government's Schools Minister has written an urgent letter to local authorities and schools demanding a better understanding of "school preparedness" for Brexit, including whether their suppliers can guarantee food supplies.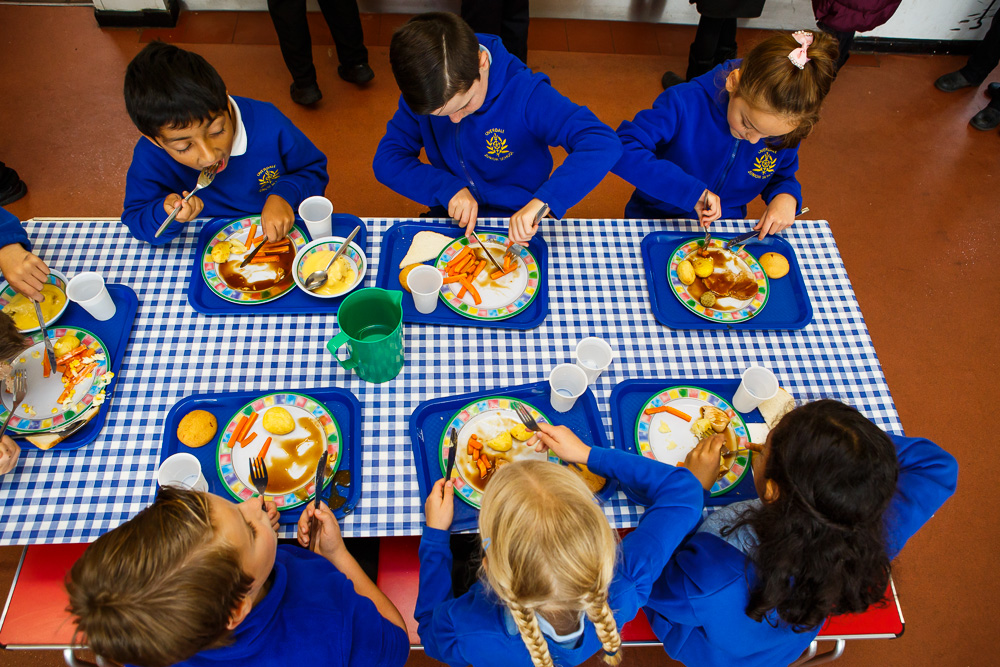 In the letter, Schools Minister Lord Agnew reportedly urges schools to contact their food suppliers to make sure they will be able to continue supplying food if the country leaves the European Union at the end of October 2019.
The letter, seen and reported on by the Times Educational Supplement, calls for a survey on school preparedness to be completed by next week, saying: "As part of wider activity for preparing to leave the EU, we now require a clearer understanding of school preparedness. As a priority, therefore, we would be grateful if you could please arrange for an appropriate person in your local authority or academy trust to complete the following relevant short survey."
It also says that schools need to check their food suppliers are able to meet nutritional standards, accommodate special dietary needs and manage allergies if they are providing substitute products from the end of next month.
Kath Dalmeny, chief executive of the Sustain food and farming alliance said:
"This is extraordinary. In August government ministers said that food provision for schools was led by the Department for Education, and yet here they are passing the buck to LAs, the food industry and, incredibly, individual schools all in one message. The food industry has already made it clear that, in the event of a No Deal Brexit, it is anticipating additional border checks that will lead to fresh food shortages and price rises – those checks are beyond their control, so how they are supposed to guarantee supplies to schools (or anyone else) at this stage is anyone's guess.

"The government simply cannot hide on this issue any longer. Just who is responsible for food supplies in the event of a no-deal Brexit? How do they intend to ensure schools, hospitals, care homes and frontline charities get the food they need to feed the vulnerable, and how do they intend to cushion the blow of food shortages and price hikes to those on low incomes? They may have prorogued Parliament but they need to answer these questions urgently."
***UPDATE***
Headteachers have joined the calls on government to ensure that food supplies are guaranteed for pupils in the case of a no deal Brexit.
The above story responded to The Times Educational Supplement (TES) revealing on 18 September that Schools Minister Lord Agnew had written to councils, multi-academy trusts and private schools asking them to contact their suppliers to ensure they will still be able to provide food if the UK were to leave the European Union at the end of next month without a deal.
Paul Whiteman, the general secretary of the NAHT headteachers' union, subsequently told TES:
"It is not reasonable to expect school leaders to ensure food supplies to schools post-Brexit when the government is not able to do so for the country itself." "Instead of passing the problem over to individual schools to try and solve, the government must urgently ensure that vulnerable children are protected from any interruptions to food or medicine supplies, and provide the proper clarity and reassurances to schools and to families about how Brexit will affect them."
It has been estimated that a no-deal Brexit may cost schools up to £85 million a year in additional food costs alone, and the Local Government Association has warned that any increased cost in providing food services to schools as result of Brexit should be met by the Government.
You can read the full story in the Times Educational Supplement here.
---
19/09/2019
Brexit
SHARE
---
Brexit: We stand at a cross-roads. When the UK leaves the European Union, will our leaders uphold good standards for our food, farming, fishing and trade deals? And will they agree a sensible deal with the EU? We need to make sure that they do!