Share your sourdough selfie
Help us show the FACES behind the rise of Real Bread!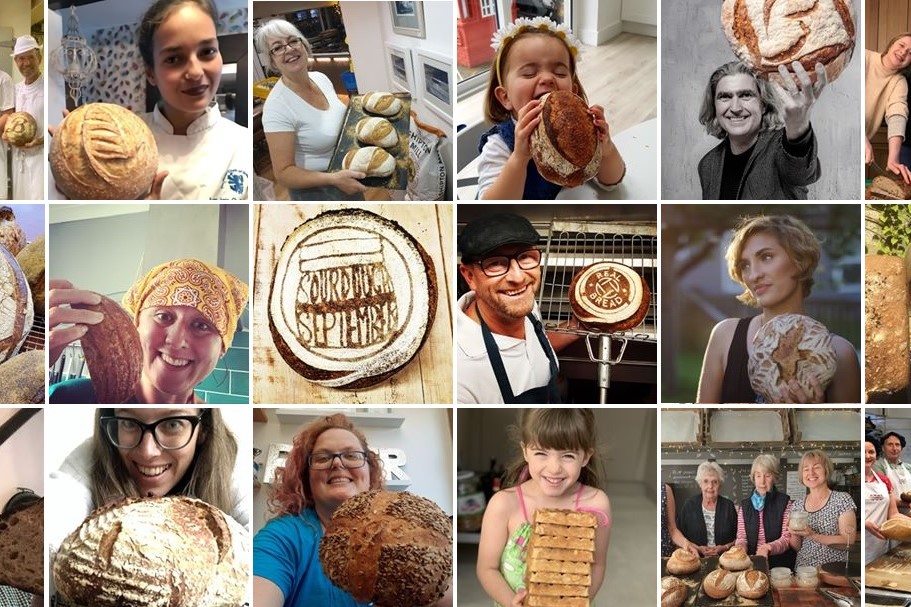 Baked #sourdough bread this #SourdoughSeptember, either at home, in a class or working in a bakery?
We know (and love) what your Real Bread looks like: Now we want to see YOU!
Please share your #sourdoughselfie (or photo of you baking sourdough) on social media.
If you'd be happy for the Real Bread Campaign to publish it as well - in our Facebook gallery, or prehaps True Loaf magazine, for example) please email the original photo to us at: realbread@sustainweb.org
This is part of the Real Bread Campaign's #WeAreRealBread initiative to show the world the many and varied, but often hidden, faces behind the rise of Real Bread.
How is / was your Sourdough September?
---
Photos © Bisbrooke Artisans, The Little Bakehouse, Nadia Pallas-Pettitt, Bretzel Bakery, Sarah King, Wayne Caddy / The School of Artisan Food, Elaine Green, Katie Boysen, One Mile Bakery Exeter and Abraham Ingersoll
---
18/09/2019
Real Bread Campaign
SHARE
---
Real Bread Campaign: The Real Bread Campaign finds and shares ways to make bread better for us, better for our communities and better for the planet. Whether your interest is local food, community-focussed small enterprises, honest labelling, therapeutic baking, or simply tasty toast, everyone is invited to become a Campaign supporter.