Don't dine on no swine?
Whether you're exploring veganism or just want to celebrate the late summer harvests, here are five fantastic plant-based Urban Food Fortnight fiestas to tuck into.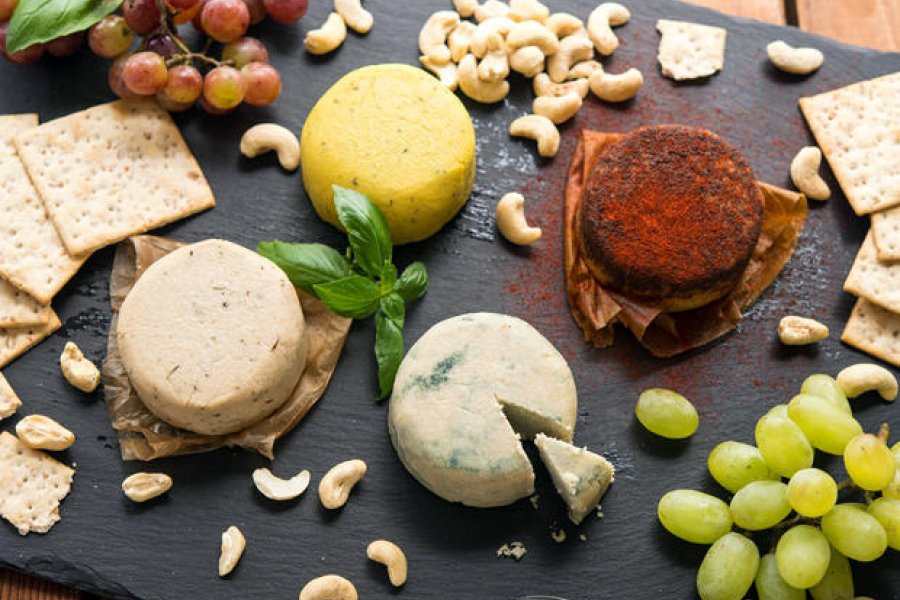 Going Vegan Masterclass with Anton Petrov
22 September, Made in Hackney, N16
If the idea of incorporating more plants into your diet only really appeals on paper, or if you just want to learn a few more techniques, this is a great class to set you off. From hearty breakfasts to indulgent desserts, Anton will share how to get the best out of plant-based diets.
Sustainability Suppers: Vegan Night
5 October, Nati's on Priory, N8
Hitting up all the sustainability angles, this supper club promises to leave you feeling inspired – not only is it entirely vegan, but they'll also be using local produce, and low-waste and bulk-bought ingredients. If you're ready to take the next step in your sustainable culinary adventures, or just keen to have a delicious, original meal, this is the event for you.
Nut Cheese Masterclass
27 September Made in Hackney, N16
If you have yet to try nut cheeses, they might not sound so appealing, but trust us dairy-lovers, you are about to have your minds blown! These are not only a healthy way to get a protein hit, but can also really deliver all that beloved gloriously melty, tangy flavour. Join nut cheese guru, and founder of the London Nut Cheese Company, Bruna Oliveira, to learn how to make your own.
Crop Drop Seasonal Supper Club
4 October, Wolves Lane Horticultural Centre, N22
Local food doesn't get much fresher than this. Dining at north London's very own organic farm, supper club guests will be treated to Haringey and Enfield-sourced produce, including veg grown on site.
Communal Dining at the Bear Kitchen
20 September, Palm 2, E5
Fusing Nordic traditions and Asian influences, this plant-powered supper club will source as much as possible from east London producers including E5 Bakehouse, Hackney Herbal, Growing Communities, and Audacious Veg. Committed carnivores can indulge in optional extras from Hill and Szrok butchers.

This guest blog from Made In Hackney founder, Sarah Bentley, will turn carnivores greens with envy
#UFF2018
Top UFF picks for...
Beer lovers
Keeping it kid-friendly
Super supper club lovers
---