Crowdfunding a Real Bread bakery in St Neots
Help needed to transform outbuilding into a microbakery and baking school.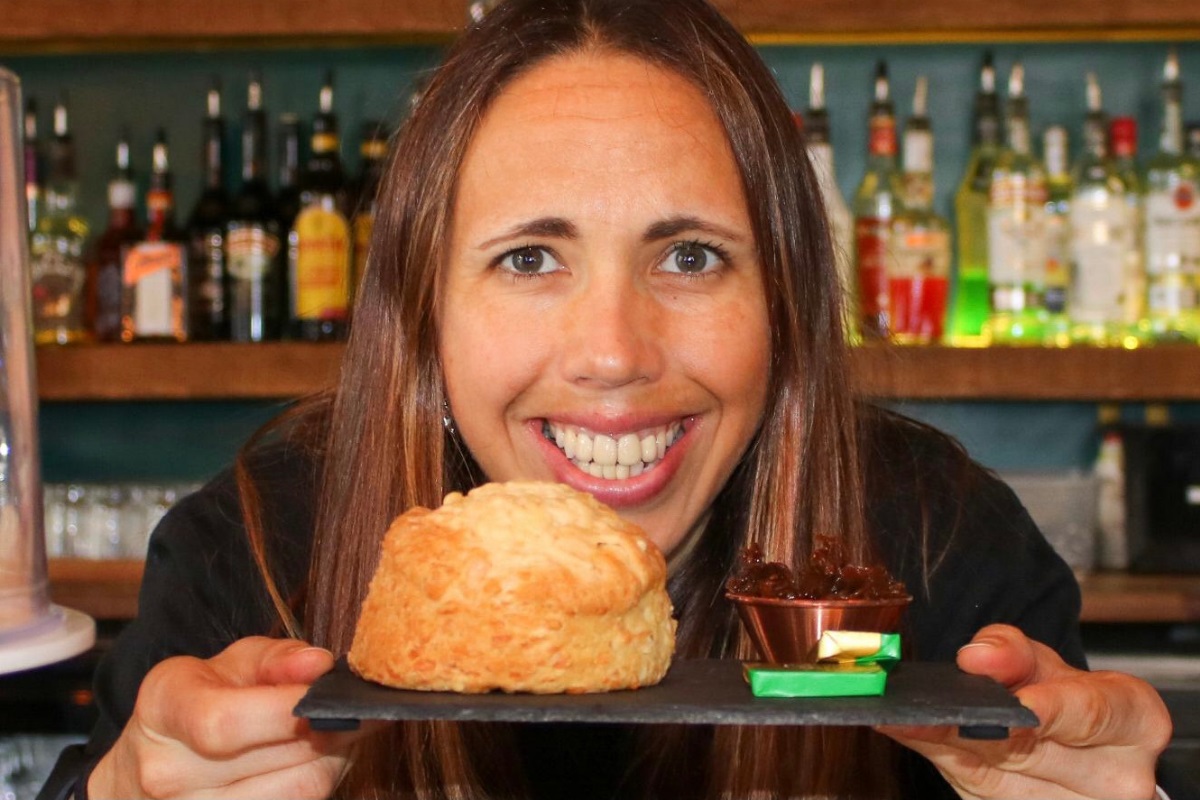 Photo © Naomi Rose
Elsie May's Electric Lounge owner Naomi Rose is aiming to crowdfund £15,000 to help revive the Cambridgeshire town's higthe h street. The Real Bread Campaign supporter's plan is to transform annexe of her familiy's café and bar into an artisan microbakery and baking school.
Naomi says: "We've scrimped and saved around £15,000 towards the project but we still need another £15,000 in order to buy essential equipment and install the correct electrics and plumbing."
It's an all-or-nothing Kickstarter campaign, so they have to reach their target by 10 November, or all pledges will be returned and the bakery project won't receive a penny.
Update, 10 November 2021
The team smashed their £15k target, eventually raising £17,210. Congratulations! They say: "Work has already started on the new bakery and we can't wait to share it with the local community."

Rewards
Backers are being offered rewards including their name on the café's wall, a tote bag, and a range of baked goodies. "Apart from lots of delicious, freshly-made bread and scones, you will be part of our story and help us shape Elsie May's Bakery. We want to create a bakery that is right for our community. By pledging - however big or small - you will be contributing towards the future of our business, town and high street. Not only that, you will be giving people the opportunity to learn new skills in the bakery school."
Family
Naomi, husband Andy and father Ian opened the café and bar in December 2018 because: "we wanted to be able to go to a dog-friendly place, which has locally-sourced homemade food and a good cup of coffee. The local community is at the heart of our business and we use the best local produce and ingredients that we can find." Naomi named it after her grandmother, who always dreamt of having her own tearoom, and the building, which opened in 1929 as the Bedfordshire, Cambridgeshire and Huntingdonshire Electricity Company's showroom.
She went on to say: "We believe in making flavoursome and wholesome food. We make all of our food, from cakes to bread, without additives or artificial preservatives and always had the dream of opening a bakery and a bakery school in the back of our minds."
Support our charity
Your donation will help support the spread of baking skills and access to real bread.