Natoora launches new festival to support farming
Seasonal produce supplier launches brand-new festival, Earthrise, to raise money for their Farm Fund to help agroecological farms and charities.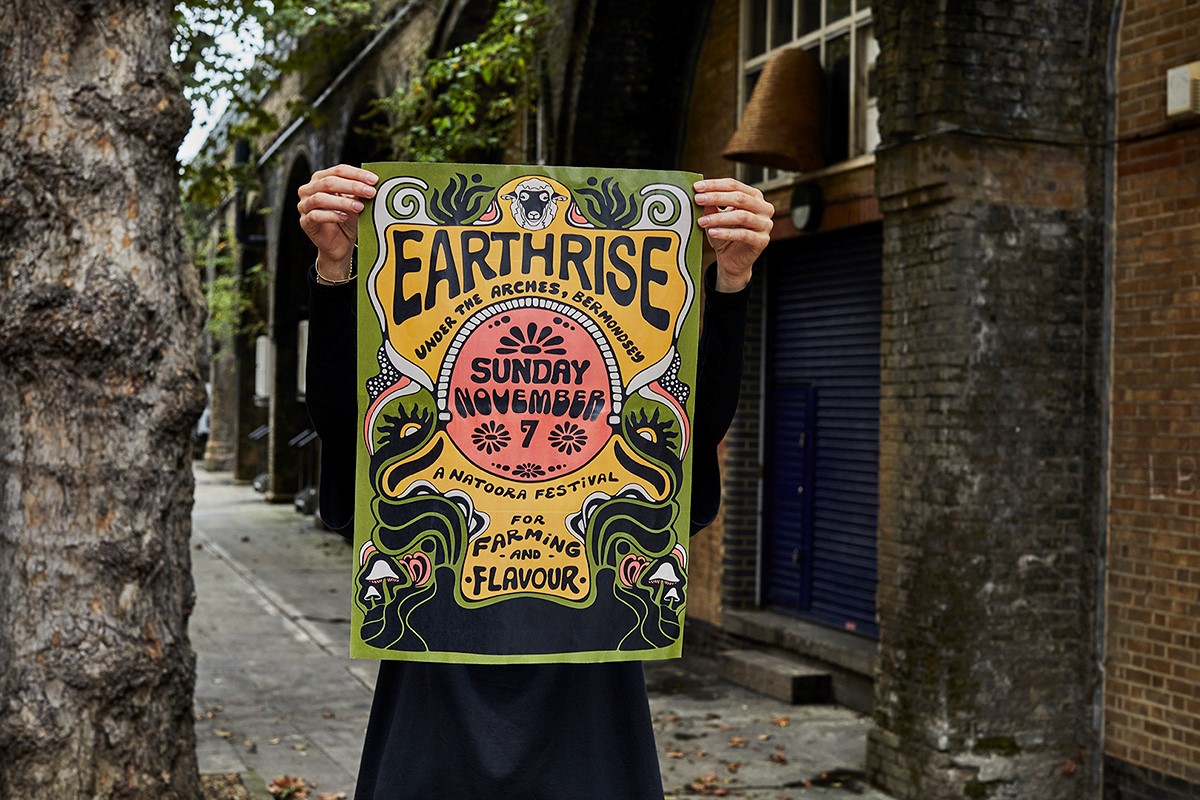 Earthrise, Under the Arches, is a festival designed to champion conversations about the future of food, with 100% of proceeds going straight to the fund. Taking place in Bermondsey on the Sunday 7 November to coincide with COP26, the line-up features speakers from across the world of food and farming, followed by dancing late into the night.
The founder of Wildfarmed, Andy Cato, will be speaking about regenerative agriculture for arable grains, Bronwen Percival, the buyer for Neal's Yard Dairy, will share her expertise on British Farmhouse Cheeses and Santiago Lastra, Chef-founder of restaurant KOL, will discuss building dishes around the traditions of small-scale growers. All of this and more, will be accompanied by lunch from chef Sertac Diric of Dalston's fireside grill, Mangal 2, and late-night hotdogs from Chris Leach of Manteca. Meanwhile Ancestrel and Hop King are committed to providing the perfect alcohol pairing.
Starting with Earthrise, Natoora are aiming to raise £10,000 for farmers by the end of the year, with a view of hitting £100k by the end of 2022. This year also sees the launch of the inaugural 'Young Farmer Grant' aimed at helping a promising under 35-year-old get a foot on the agricultural ladder with a no-strings-attached grant along with the support of Natoora's sourcing, branding and education team.
Franco Fubini, CEO and Founder of Natoora emphasised how they are determined to use their:
"very unique position through the breadth of our reach to raise awareness across our communities and support the right kind of agriculture, which will in turn support a healthy planet. The next decade is make or break."
You can support the Farm Fund by buying your tickets for Earthrise Donations can also be made via the Farm Fund's donor page.
Written by Kate Bennett
---