NEWS
Urban Food aint just for one Fortnight
London grew, we made, we cooked, we foraged and we saved. We look back at some of our favourite events and ahead to how you can enjoy as urban food all year round.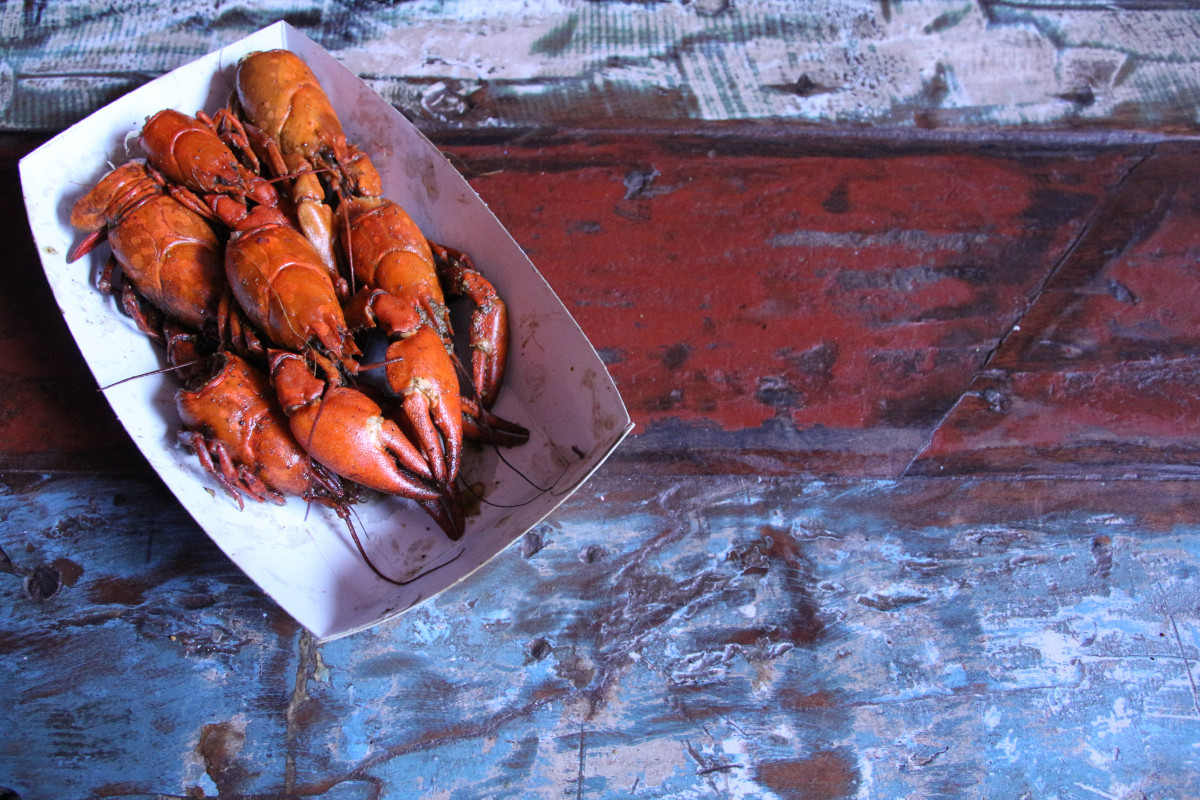 Grow
The men and women behind London's community of gardens and allotments were out in force to show us the horticultural ropes. Kicking it all off was Urban Harvest, which saw over 20 gardens across the capital open their gates to visitors of all sort. Apples were at the fore of Fulham Palace's annual Apple Day Celebration, whilst squashes made the headline at Brockwell Community Garden's Squash Roast Up. The list goes on, but suffice to say we've all come out of this UFF greener thumbs.
Make
Anyone looking to pick up a new skill was in for a treat this Urban Food Fortnight. With experts in a whole range of foodie fields revealing their secrets, there was no end to what you could learn. Made in Hackney hosted a series of masterclasses that ranged from vegan cookery to sourdough Real Bread making; Rachel de Thample clued us in on the secrets of proper ginger beer at Pop-Up Ferments; and Ma Baker revealed the secrets behind turning a passion for baking into a fully-fledged business.
Cook
Of course, we ate. Oh boy, how we ate! Local, seasonal produce was on show at pop-ups across the capital. Crayfish Bob set up shop in Bermondsey's doodle bar to host one of his unparalleled Crawfish Boils, whilst over in Muswell Hill Nati's On Priory served a veritable feast of vegan delights at their Sustainability Suppers. Meanwhile, at King's Cross Impact Hub, Burps and Burgers wowed with the first of their (what we can only imagine will be a very successful) seasonal supper clubs.
Forage
We also learned to plumb the depths of London's wild resources for all sorts of foraged delights. Maybe you braved the Hackney Wick canal side with London Wild Fruits or maybe you took a masterclass with River Cottage's Rachel deThample, all we know is there are a lot more people eating wild in London!
What next?
Urban Food Fortnight really is greater than the sum of its parts, and we'd like to say thank you to everyone involved; the brewers, bakers, farmers, foragers, cooks, hosts, teachers and all of you who tucked in.
Of course, all of the people who make the festival, and indeed London food, what it is haven't packed up and gone into hibernation! They are still at it, some seasonally, some year round, but urban food is for life, not just one fortnight. Find them, and how you can continue to enjoy their wares and learn new skills on our Good Food Map.
Now you've enjoyed a taste, stay involved in the revolution by joining London Food Link.
---