Real Bread Loaf Mark makeover
Want Real Bread? Look for the Loaf Mark! The Real Bread Campaign has re-launched its scheme to help bakeries give their customers an at-a-glance additive-free loaf assurance.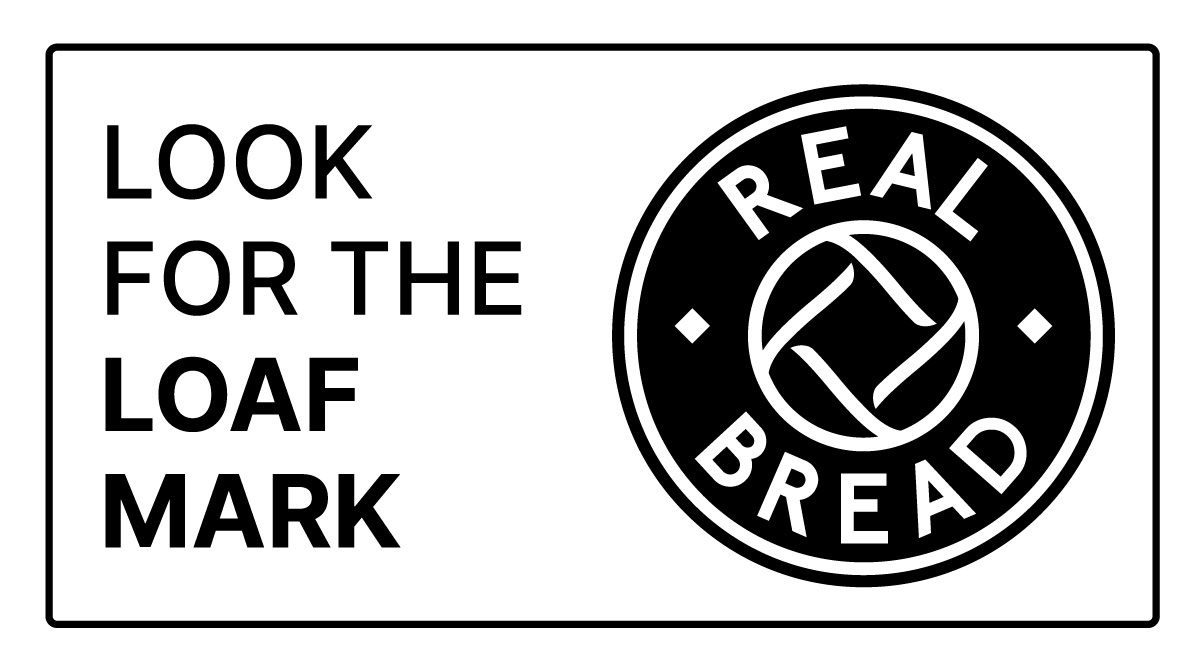 NB This image is ONLY for use by bakeries that have signed the usage agreement in the past 12 months
As part of preparations for its second decade, the Real Bread Campaign has rebuilt its website and had a total image refresh.
This includes a brand new Real Bread Loaf Mark to help bakeries to promote, and shoppers to find, additive-free loaves. The Campaign invites every bakery of any size that sells an additive-free loaf to sign up to use The Loaf Mark to market it.
Real Bread Campaign co-ordinator Chris Young said: "So that shoppers know for sure which loaves are and aren't additive-free, we continue to urge the government to introduce mandatory full ingredient listings for all loaves, and encourage all bakeries and loaf retailers to do so voluntarily in the meantime. Our scheme simply offers visual guidance for bakeries to use alongside this."
How to sign up
Rather than go through a certification or accreditation process, bakeries signing up to The Real Bread Loaf Mark scheme sign an annual agreement that they will only use it in relation to additive-free loaves. Once signed up, the bakery receives artwork to use in their marketing materials for the following year.
Since the scheme was first launched in 2013, more than 40 bakeries a year on average have signed up to the scheme.
Show your support
The scheme is open to all bakeries, while the 'Proud to support the Real Bread Campaign' badge is exclusively available for paying Campaign supporters (many of whom do not run baking businesses) to download and show their support for the charity's work.
The Campaign's refresh also includes a more user-friendly Real Bread Map to help businesses promote, and people to find, additive-free loaves, baking classes, equipment and flour from independent mills.
Support our charity
Your donation will help support the spread of baking skills and access to real bread.