South East Grain Alliance meeting
Nurturing the seeds of a more resiliant grain economy.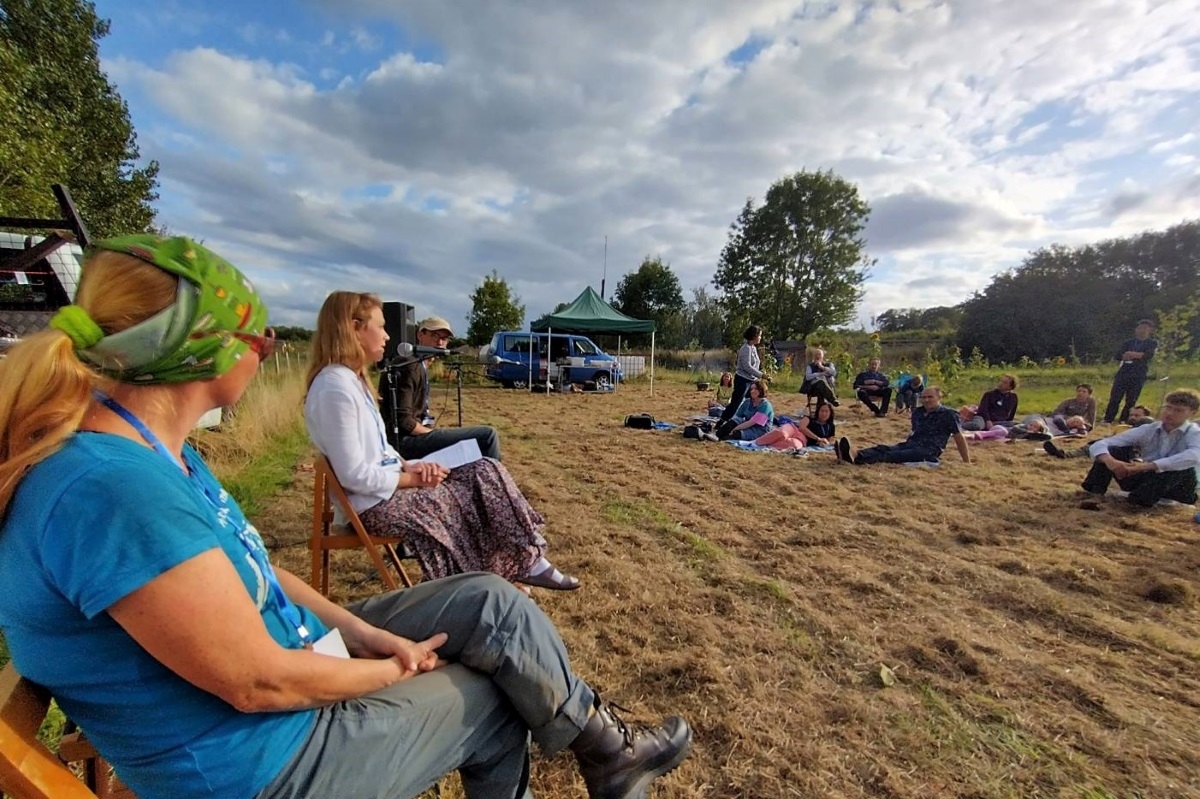 First SEGA meeting © Andy Forbes
The South East Grain Alliance (SEGA) winter meet is on Tuesday 7 December in south east London.
It's an open meeting for alliance members and other people involved (or interested) in building local grain networks and exploring alternatives to modern commodity dwarfed wheat varieties. It should be of particular use/interest in Real Bread bakers, brewers, millers, cereal breeders and farmers.
Programme
The event begins at Brixton Windmill.
11am Windmill tours with Abel Holsborough and his team of millers. Coffee and a selection of pastries from SEGA members will be available.
12pm Welcome from the Chair of the Friends of Brixton Windmill.
12.30pm Lunch of allotment bean soup, Real Bread, vegan dips, a cheeseboard, and panforte.
1.30pm Presentation by Andrew Forbes: 'What is heritage wheat and what can we do with it?'
Since 2009, the Brockwell Bake Association founder has used his Rosendale Allotments plots, school and community growing spaces to sow, save and re-sow small amounts (perhaps 10 or 20 seeds) of heritage wheats he obtained from seedbanks around Europe. This bulking up process continued in corners of farms in south east England and some of these varieties are now back in full cultivation in England, Wales, Scotland and Ireland.
The meeting then moves to the tap room of Kernel Brewery in Bermondsey.
3.30pm A welcome from Kernel Brewery founder Evin O'Riordan and his team, followed by tours of SEGA member bakeries Little Bread Pedlar and Flor in nearby arches.
4.30pm Presentations:
South East Grain Alliance farmers Mike West, Mike Pinard, Geroge Crossley and James Lowder-Symonds.
Small holding veganic farmer Jo Kidd from Tree of Life Veganics farm, near Faversham in Kent.
George Young of Fobbing Farm in Essex, a mixed farm with a wild backbone seam and a mill.
6.00pm 'Building local food networks' with Josiah Meldrum talking about his work with Hodmedod's, Wakelyns and the recently-formed East Anglian Grain Alliance.
7.00pm Light pizza supper from Little Bread Pedlar and Flor, with 'a bit of music with Louis.'
Online registration is required and you'll then need to have £5 in cash to pay on the door.
Published 26 Nov 2021
Real Bread Campaign: The Real Bread Campaign finds and shares ways to make bread better for us, better for our communities and better for the planet. Whether your interest is local food, community-focussed small enterprises, honest labelling, therapeutic baking, or simply tasty toast, everyone is invited to become a Campaign supporter.
Support our charity
Your donation will help support the spread of baking skills and access to real bread.