Government Ministers have stated that the UK will turn to the domestic labour market for the food supply chain in 2021. Currently the UK's agriculture and wider food supply chain sector are heavily reliant on non-UK workers, so the comments have prompted concerns that there will be a shortage of labour following the UK's new points-based immigration system. The comments were made at an Environment, Food and Rural Affairs Committee meeting this week (Tuesday 17 Nov) during which Defra and Home Office ministers faced questions.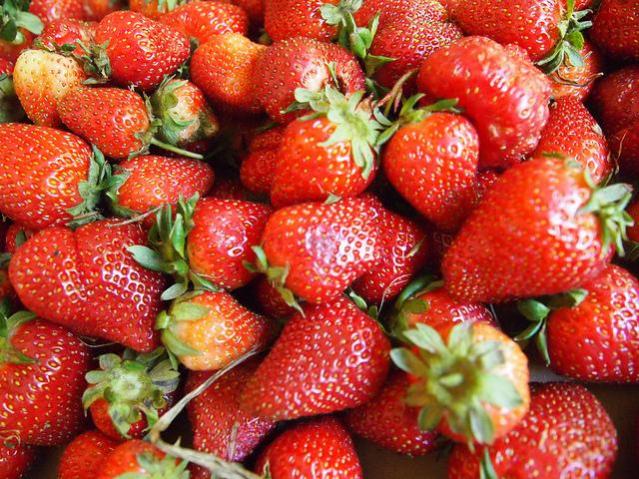 Strawberries. Credit: Fried Dough
The Environment, Food and Rural Affairs (Efra) Committee meeting looked at how new immigration policies may affect the availability of seasonal workers both for food agriculture and food production. Present at the session was Defra Minister Victoria Prentis and Home Office Minister Kevin Foster MP, as well as civil servants from both departments.

Government targets for 2021
The first question to the Government was whether there would be a guarantee on access to labour in the food supply chain in 2021. The Farming Minister stated that the UK has used a high amount of migrant labour in recent years because it "suited the sector". For next year, it is Defra's intention to "increase the domestic take-up" because it is "right thing to do given where unemployment is at the moment".
Committee Chair Neil Parish stated that he does "get the politics" of reducing overseas labour but expressed his concerns that there will be an ever higher demand for labour within food production post-Brexit.
The Home Office Minister responded by saying that the conversation must begin with the domestic market schemes and highlighted that the pandemic travel restrictions had exposed the risk of the UK being reliant on overseas labour.

Supply and Demand
Minister Prentis forecasted that labour in the food sector would return to a more "mixed picture" where the labour force would consist of more domestic workers -including students and early retirees- rather than relying on a narrow and risky source of migrant workers. However, Dave Doogan MP for Angus, pointed out that the previous 2 month seasonal window (in the summer) will now become an 8 month seasonal window, of which student labour would not be able to meet the demand.
Conceding that domestic labour would not be enough, Minister Foster then stated that any immigration scheme should "provide the needs that can't be met domestically". He then stated that the Seasonal Workers scheme will be made available by the end of the month.

Will seasonal work be attractive for workers?
Dave Doogan MP also expressed to the panel that it is a "sellers' market" when it comes to food supply labour, whereby if you do not provide the right conditions, you won't get the labour. This aligns closely with Sustain's submission inquiry to MPs on labour constraints.
Minister Prentis then stated that the Government has made "significant progress" when it comes to labour conditions. The committee heard that the Government are hoping to 'professionalise' the idea of going into the agricultural sector, which involves advertising the apprenticeships that will be on offer.

Sustain's view on labour in the food supply chain
Vicki Hird, head of food and farming policy at Sustain said: "If the UK government wants to prioritise domestic labour in the food supply chain then it needs to ensure the sector is fair and secure for all workers. The long and often anti-social working hours are often unattractive to workers, so there needs to be better rewards. Our agriculture workers are more vulnerable to unfavourable wages and conditions in a system where markets do not value them. That needs to change. With the Brexit transition period deadline looming, on the back of one of the toughest years for the sector, Government must not just focus on the quantity of jobs, but also of the quality."
Further reading
Sustain's 2016 report Agriculture Labour in the UK with the Food Research Collaboration at City University London, highlighted the need to invest in better food production and marketing which creates rewarding employment, rather than simply promoting agri-technology and encouraging trade patterns that tend to import high-labour products and export low-labour products.
Sustain has long argued that there needs to be a baseline of worker wages (such as the real Living Wage) to ensure the work is attractive and fair. As highlighted in Sustain's briefing on pay and working conditions in agriculture, English agriculture workers are more vulnerable to unfavourable wages and conditions in a system where markets do not value agricultural workers as vital contributors to our food chain.
.
Support our campaign
Your donation will help us work with farmers to push for policies to support farming fit for our future.