CWT announces shortlists for Charity Food Campaigner and Food Hero of the Year Award 2020
The awards celebrate the best of those who work to campaign to improve public health through good food.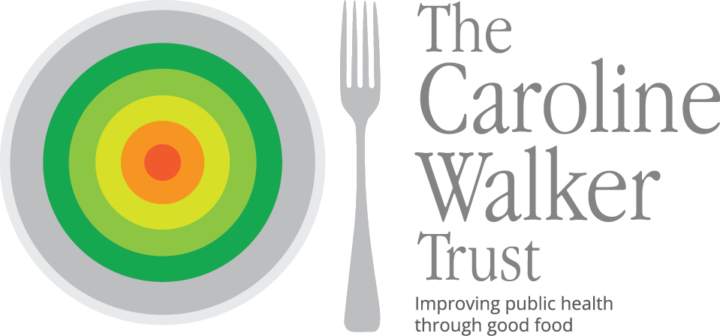 The Caroline Walker Trust (CWT) is delighted to announce the shortlist for the CWT Awards 2020 Food Hero of the Year. The award celebrates individuals who work to campaign to improve public health through good food.
The theme for this year's award was to 'To Triumph through Adversity', to highlight the lengths that individuals are going through to ensure those most vulnerable during Covid-19 are getting good quality food to support their health and wellbeing.
"Caroline Walker Trust awards are intended to highlight distinctive and outstanding work in promoting public health by maintaining and advancing standards of food and nutrition. This year we acknowledge those who are striving to make a difference when times are tough, and there are so many changes to our daily lives" said Kathy Lewis, Interim Chair of the CWT
"The calibre of nominees for 2020 was extremely high, especially in the face of such unprecedented adversity. Those shortlisted have shown their passion and resilience by adapting their work to meet the needs of other members in our society." Kathy Lewis.
The official shortlist of the CWT 2020 Annual Awards showcases the high calibre of individuals working in a variety of settings to provide and improve the quality of our food and the nation's diet. The final shortlisted nominees for Food Hero of the Year comprised Ms Suzanne Fletcher (Founding Director of Nutrition Scotland), Ms Andrea Zick (Oxo Tower Restaurant), Pascal Gerrard (Founder, StreetCube) and Haleh Moravej (Founder, MetMUnch). The final shortlisted nominees for Charity Food Campaigner of the Year comprised Chefs in Schools, Eat Well Age Well, Feast with Us and Feeding Britain.
"This year, the Judging Panels have witnessed some extraordinary efforts to campaign for good quality food over the past year, which includes both before and during Covid-19 lockdowns. Learning about the lengths individuals have gone to provide good quality food fills us with the hope that we can collectively support each other's health and wellbeing " explained Kathy Lewis.
"The aim of these awards is to highlight the great work of others and to support those who are continuing to make a difference while inspiring a new generation of food heroes to do likewise," said Kathy Lewis, Interim Chair of The Caroline Walker Trust.
CWT would like to congratulate all the shortlisted nominees and everyone who submitted nominations. CWT would also like to thank the Judges for their hard work in judging the nominees from an impressive range of submissions
Further information on the awards nominations.
Contact Kathy Lewis kathy@cwt.org.uk 07961 317 621
---
05/11/2020
Sustain
SHARE
---
Sustain: Sustain The alliance for better food and farming advocates food and agriculture policies and practices that enhance the health and welfare of people and animals, improve the working and living environment, enrich society and culture and promote equity.