Fears of the end of independent meat inspectors despite reassurances from the Food Standards Agency
UNISON argue that we shouldn't believe the FSA when they say there are no plans to scrap independent meat inspectors.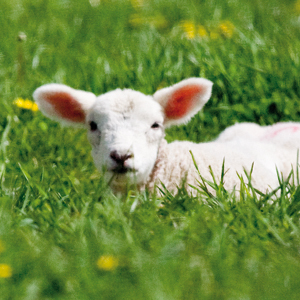 Last week we reported that a petition to keep meat inspectors independent reached over 100,000 signatures. The FSA responded to the petition with a reassurance that there will be no dramatic changes to the way animal slaughter is monitored in abattoirs:
"It's absolutely untrue to suggest that we would take any action that would put consumers at risk. We are required by law to ensure that meat and poultry is inspected to make sure it is fit for human consumption when it leaves the slaughterhouse. We are not planning to scrap independent meat inspectors and all inspections will continue to be carried out in accordance with very strict standards laid down by us."
However Paul Bell, the National Officer from UNISON (who are a member of Sustain), is sceptical of this assertion:
"The problem with the FSA argument is that they are refusing to recruit new Meat Hygiene Inspectors (MHI), instead relying on a private, profit driven company to deliver official controls. The public want state employed, Government inspectors to make sure the meat they eat is safe and wholesome. Time and time again UNISON has warned the FSA of the dangers of undermining their own workforce. We've explained that the numbers in the role are declining due to employees having enough of the FSA undermining their role and leaving, through retirement and natural turnover."
According to a Comres survey carried out on behalf of UNISON last year eight out of ten adults in England and Wales want inspectors to remain the Government's responsibility. Paul Bell believes it is essential to maintain the public's trust in the safety of our meat,
"In order to make the meat industry sustainable now and when we leave the European Union, the trust of the public is vital. The public are very clear on what they want. By not recruiting new MHIs, the FSA are ignoring the views of not only 100,000 plus petition signers but also their workforce and the public. Recruit new MHIs now. If the FSA do not, then they are not only doing the public a disservice but they are also creating future instability in the industry."
---
01/11/2017
Sustain
SHARE
---
Sustain: Sustain advocates food and agriculture policies and practices that enhance the health and welfare of people and animals, improve the working and living environment, promote equity and enrich society and culture.