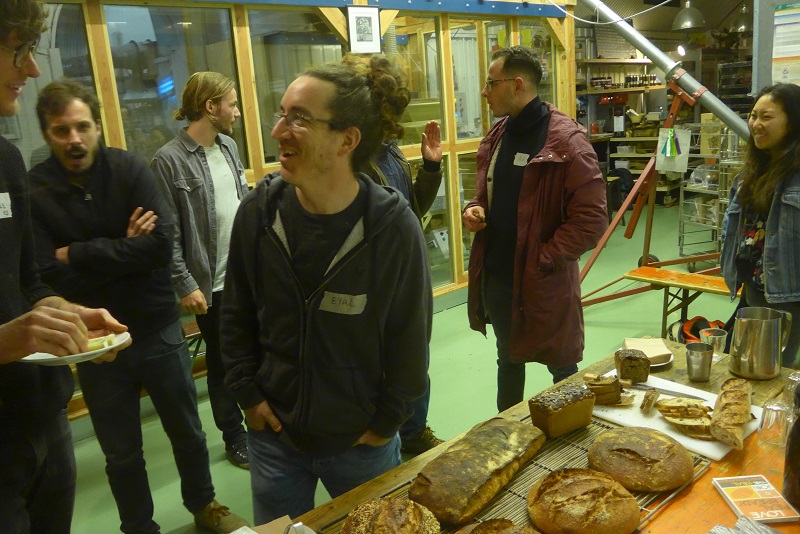 During the evening, around twenty bakers from E5, Better Health Bakery, Luminary Bakery and Today Bread heard from guest speaker Thomas Teffri-Chambelland, director and trainer at École Internationale de Boulangerie in Provence, southern France.
In an hour and a half talk, the former biologist shared some of his knowledge on the effects that various factors, including time, temperature, hydration, have on biological activity, acidity, flavour and structure of sourdough starter and bread. This was followed by questions and answers.
The bakers then had the chance to mingle over drinks and nibbles, kindly provided by E5 Bakehouse, which generously donated to the Campaign voluntary contributions towards the spread from attendees, notably the Today Bread team.
The format of the event was similar to that of the quarterly meet-ups organised by the Real Bread Ireland network, where members take it in turns to host and organise get togethers in their bakeries.
Host an event
The Real Bread Campaign is keen to encourage its supporters to run this type of networking event and can help with advice on format and with promoting to fellow supporters. Bakeries interested in running a Real Bread gathering can email realbread at sustainweb dot org