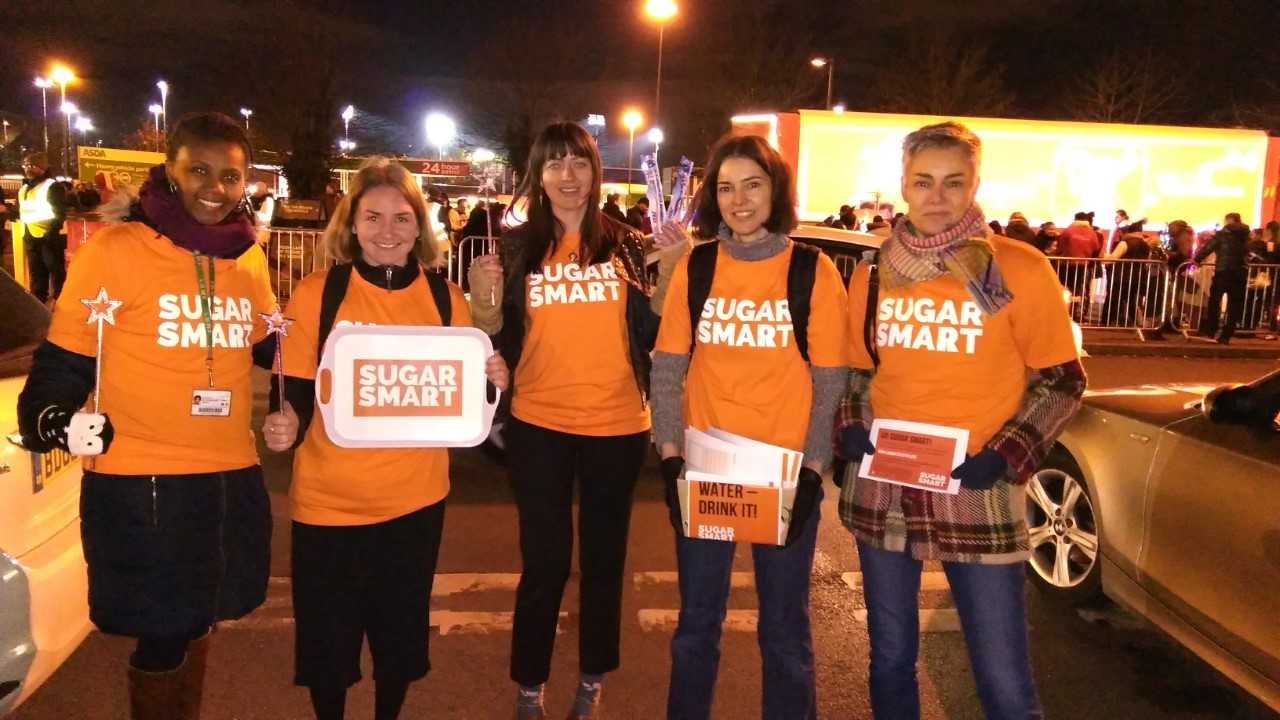 The Coke Truck's visit to Asda in Leyton Mills Retail Park is one of 42 locations along its holiday promotional tour. Local public health advocates were dismayed that the company chose a location close to a number of schools and timed its promotion with children heading home with their parents.
This event follows similar protests in Glasgow, Bristol and Bournemouth and widespread national support to the SUGAR SMART open letter urging Coca-Cola to stop promoting free sugary drinks to the general public, and in particular to children.

Childhood obesity is on the increase in Waltham Forest and the latest figures show that it is worse than the England and London average. Almost 1 in 4 children in the borough are overweight or obese when they start primary school and this rises to almost 1 in 2 by the time they leave primary school.

The council signed the Local Government Declaration on Sugar Reduction and Healthier Food in the Summer of 2017, signalling the ambition to create a healthier borough. The council is committed to work with local partners and institutions to take action to promote healthier, lower sugar alternatives. Some of the initiatives in the borough include a restriction zone for fast food outlets near schools and youth centres, healthier vending machines in the borough's leisure centres, and launching the Healthier Catering Commitment Award scheme for local businesses.
SUGAR SMART is a campaign of Sustain and Jamie Oliver. This is the feature campaign of the Sustainable Food Cities network until mid-2018.