New Jellied Eel Farming Edition out now
The latest Jellied Eel print mag is out at our 80+ stockists, or get it sent straight to your door if you join London Food Link. Here is a sneak peek of what to expect...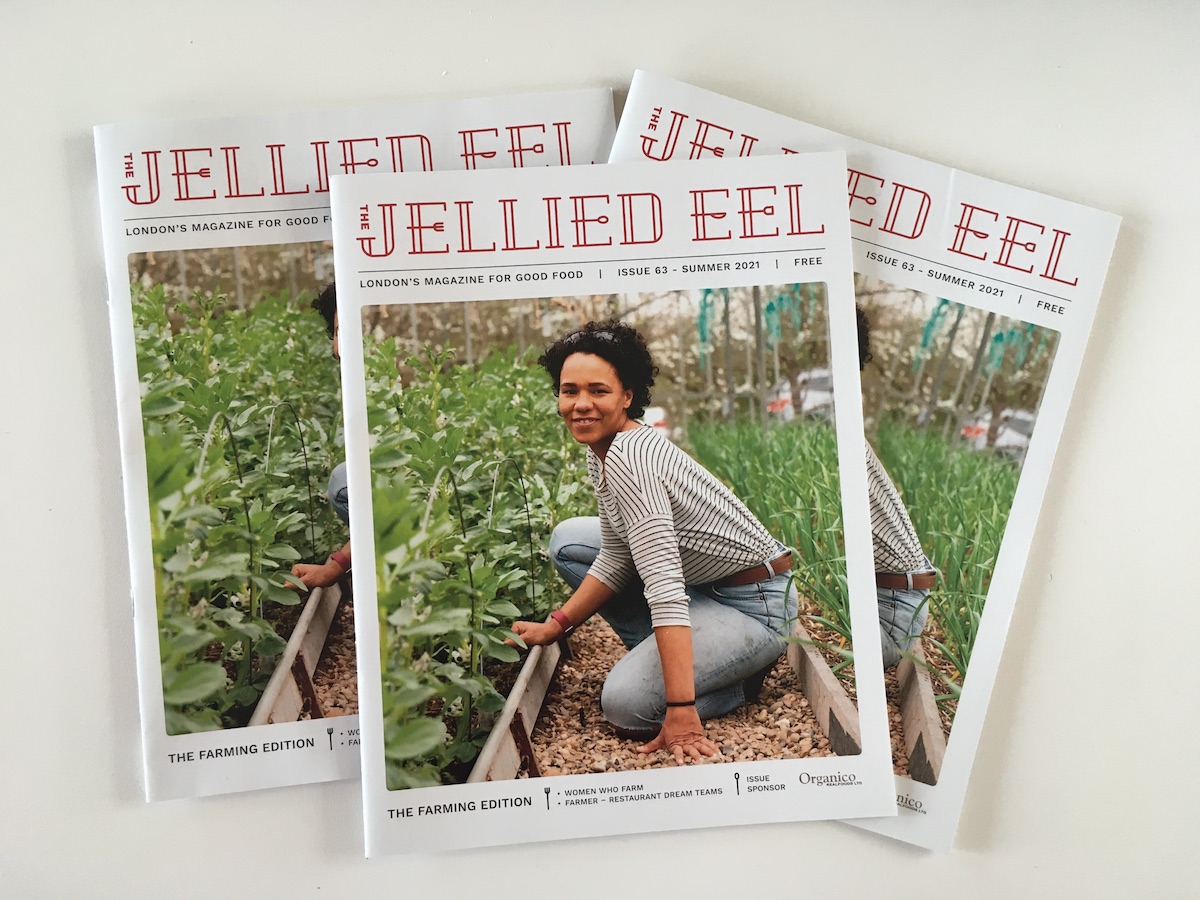 Amy Luck
The special issue, is the second guest edited by Abi Aspen-Glencross of Duchess Farm and Sustainable Food Story - and is all about farming!
Our cover star Danielle Ahmet, represents a new generation of people working on the land and shares her story of starting her career in banking through to find her place at OrganicLea, a workers cooperative growing organic food and inspiring people not from farming backgrounds into growing.
Included in this issue:
Farm-to-restaurant dream teams in Around Town
Five profiles of Women who Farm feature in our Farmers who Feed London - written by guest writer Mex Ibrahim of Women in the Food Industry
Tom Hunt, our resident chef's, recipe of summer vegetable ceviche
Good Food Review gives you the taste of a hidden Stokey gem - one of the coolest ecologically orientated cafes in town
An exploration of the urban bee crisis with Bermondsey Street Bees
Tips for keeping your plants happy through the summer
How your local food shop can take on the supermarket through farmer-focused supply chains
A closer look at Sustain's new Fringe Farming campaign, tips for how to buy fish better, a dig into WWOOFing opportunities and more...
Want to get your hands on a copy?
As a thanks to London Food Link supporters for helping us produce and print the magazine, we post each issue straight to your door. Join today to get the mag and other benefits of joining the network
Otherwise, grab a copy (while limited stocks last) from more than 80 of our friends around town including Planet Organic, some London Farmers Markets, Better Food Traders, Better Health Bakery and many more.
Thanks to our supporters and sponsors - Organico, Dalstons, London Bio Packaging and Chelsea Green Publishing for making the magazine possible.
Support our charity
Donate to enhance the health and welfare of people, animals and the planet.