New classes and 15% discount at Cookery School at Little Portland Street
What bills itself as the capital's most sustainable culinary school has just joined London Food Link and is offering fellow supporters a tasty discount on new, and long-established, classes.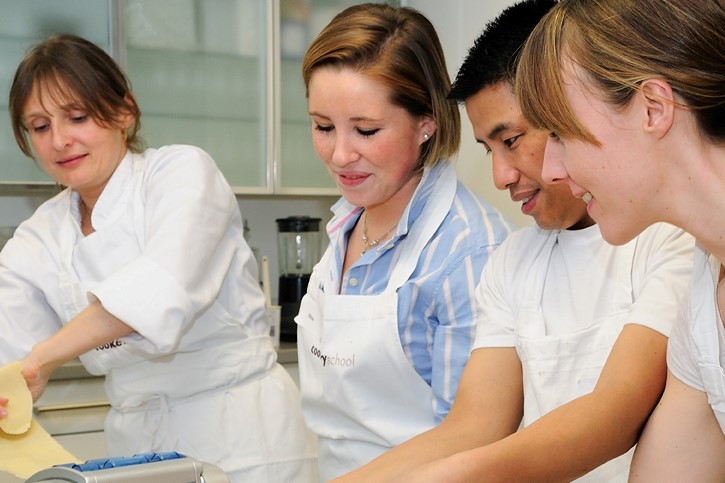 Founded in 2003 by Rosalind Rathouse, a cook and cookery teacher with over 50 years' experience, Cookery at Little Portland Street is offering paid up London Food Link supporters 15% off classes.
Recently launched courses include a 'from beans to brilliance' cooking 'camp' for teenagers (good prep for university life) this July and August; and Waste Matters in September, which shares delicious ways to use up every scrap and leftover to save money and prevent waste.
These join more than 40 classes on vegan food, knife skills, fermentation, professional cooking, baking with Dan Lepard, and many more.
Good food
Detailing its good food practices on its site, the school holds three stars from the Sustainable Restaurant Association, the only London cookery school to hold this highest rating.
The school uses only sustainable fish, primarily local and organic ingredients, and it binned plastic years ago – food is stored in glass containers, clingfilm is banished, and students need to bring their own containers to take away what they make.
A slice off
London Food Link supporters will be send the discount code by email.
Find details of all LFL supporter discounts and offers, from Bread Ahead Baking School, Bulldog Tools at Quality Garden Tools, Cannon & Cannon's Meat School, Divertimenti Cookery School, Hen Corner, Slow Food UK, Wildes and Capital Growth.
---