London Food Link strengthening our local food web
On Tuesday 9 May, around 45 people at the heart of the capital's good food movement gathered at St. JOHN Maltby for the launch of LFL's crowdfunding campaign.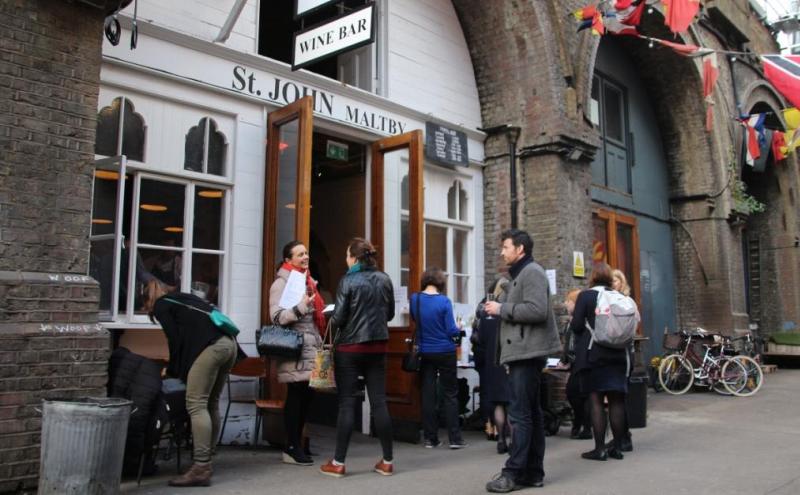 Hosted by St. JOHN co-founder Trevor Gulliver in London Food Link's fifteenth anniversary year, the event was the latest in the series dating back to 2002.
A highlight was a taster of the crowdfunding campaign, launched officially in June, to help improve the way LFL connects, supports and promotes the people who grow, make, forage, cook, save, sell and simply enjoy good food in the capital.
Guests heard inspiring stories of work from:
This was followed by a community noticeboard, which welcomed anyone there to jump up and talk for 60 seconds about what they're up to, plus any offers or asks related to their good food activities.
Everyone then had the chance network whilst enjoying veggie canapes created by St. JOHN Maltby to celebrate #RealBreadWeek.
Comments included:
"A great evening and one of the best industry networking I've been to in a while." Adrian Collischon, Chef Director, Eden Caterers
"Great event by the way, fab speakers and canapes were on point." Yeshna Mistry, supply chain consultant, Sustainable Restaurant Association
Be the first to find out about future LFL events and crowdfunding campaign by becoming a supporter or signing up for free email updates.
Support our work
Your donation will help support community food initiatives and enterprises to thrive as part of a more sustainable food system.