Southwark to introduce 'water only' schools across the borough
Southwark Council is taking action to curb childhood obesity by banning sugary drinks in schools and instead offering water or milk.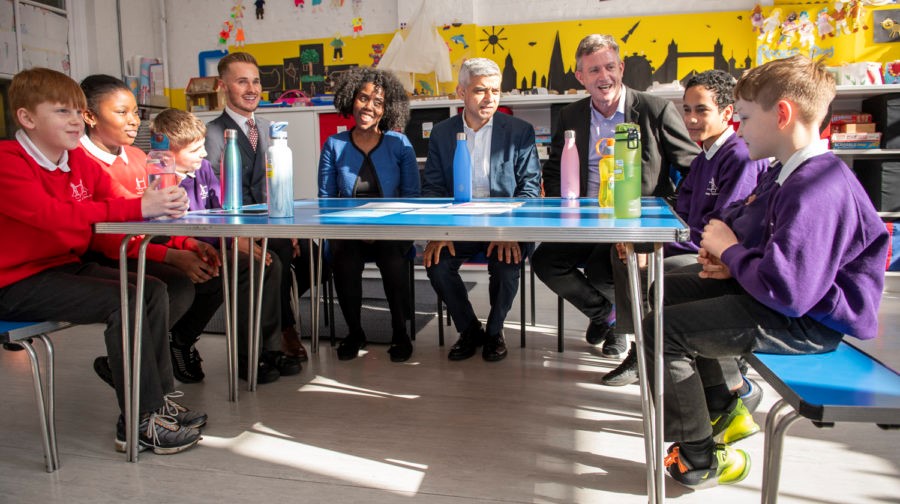 Sadiq Kahn, The Mayor of London, who wants to half childhood obesity by 2030, is urging other boroughs to follow Southwark's lead. He said:
"It's high time we faced up to the reality that our city has a child obesity problem and I'm clear that we all have a role to play in helping Londoners make healthy choices. Making water freely available and introducing measures like 'water-only' in schools are just some of the simple things we can do to not only tackle childhood obesity, but also improve pupil behaviour and learning. I'm urging all schools in London to follow Southwark's example and adopt the policy to help improve the life chances of all young Londoners."
To support schools, the Mayor launched a new 'water-only schools toolkit' in partnership with Public Health England. Increasing access to drinking water is one of the simplest and most effective actions schools and other settings can take in going Sugar Smart. Whilst the toolkit is aimed at London primary schools, it is a great example for any school or borough considering water-only policies.
Sugar Smart is a campaign run by Sustain: the alliance for better food and farming. Sugar Smart is one of the featured campaigns in the UK's Sustainable Food Cities network.
---
09/03/2020
Sugar Smart UK
SHARE
---
Sugar Smart UK: Want your local area to become Sugar Smart?